Santa Fe Girls' Trip
Are you craving a girlfriends' getaway? Maybe you're planning a mother-daughter celebration for Mother's Day or other special occasion. Or perhaps you're due for some quality time with your BFF. Whatever your reasoning, make Santa Fe your destination for the ultimate and unforgettable girls' trip! Read on to learn about our favorite activities and local spots and book your gal pal getaway at the Inn of the Turquoise Bear today!

Discover
There is so much to see and do in Santa Fe and for those of you less familiar with the city, you'll be happy to learn about its vibrant history and culture. Get a real taste of New Mexico by visiting Santa Fe's many art galleries and historic sites. Discover everything from film, visual arts, and photography to contemporary and historic artwork, beautifully preserving the Native American culture of the southwest. Head over to Canyon Road to take some of your own high quality Santa Fe artwork home with you, or simply enjoy strolling through the beautiful adobe buildings and soak up the history. Don't forget to visit the famous Santa Fe Plaza and be sure to take some photos at the stunning Cathedral Basilica of St. Francis of Assisi. For all you ladies who love to get away to explore a place, there is no shortage of local and meaningful attractions in Santa Fe. See more.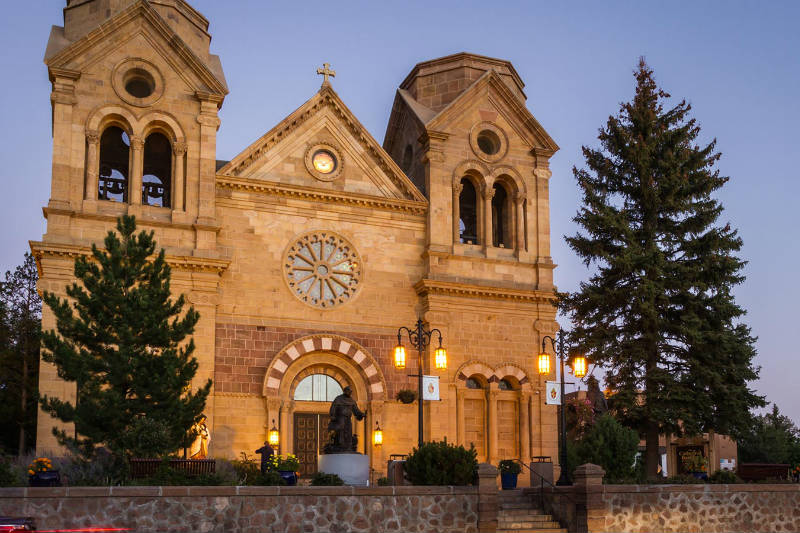 Shop
What's a girls' trip without a little (or a lot of) shopping? It's almost impossible to visit Santa Fe and not want to bring a piece of it home with you. We also happen to have some of the best museum gift shops in the country so be sure to have a browse. Throughout the city, there is an endless variety of native handcrafts, from ceramics, collectibles, furniture, to fabrics, jewelry, and other wearable art. In addition to local pieces, there are quite a lot of stores and markets featuring stunning and unique international goods. Learn more about our favorite shopping destinations, including a fantastic bookstore and even a pet boutique, and be sure to leave some space in your suitcase!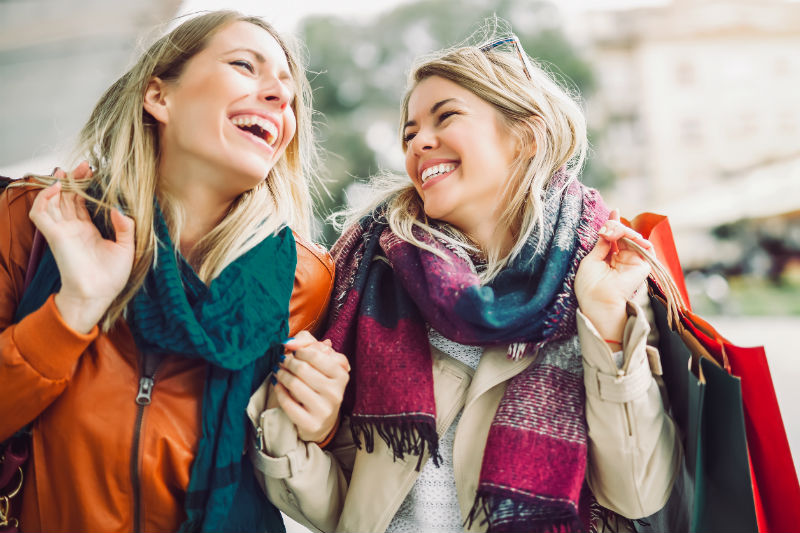 Spa
After all the exploring and shopping, you gals deserve some pampering! For a truly unique and over-the-top relaxing experience, be sure to visit the spa at Ten Thousand Waves. Just 10 minutes from downtown Santa Fe, you will be transported to the mountains of Japan and their natural hot springs. Modeled after the traditional Japanese onsen, feel all your stresses melt away in one of the hot tubs or saunas. Enjoy the women's communal bath or book a private premium tub for just you and your girls. Treat yourselves to their Signature Japanese Shiatsu Massage or an Oxygen Facial and return to the Inn feeling like new.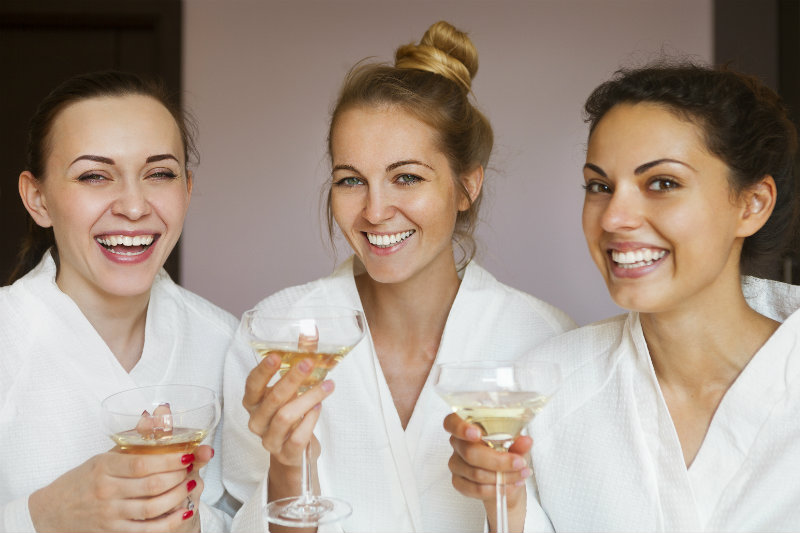 Drink + Dine
A foodie's dream destination, it can be quite overwhelming trying to choose where to eat in Santa Fe. Be sure you stay at least a few days for this purpose alone. You can look forward to the creations of award-winning chefs, the best authentic New Mexican cuisine, as well as incredible dishes from all over the world. From traditional southwestern recipes to innovative fusion dishes, from fine dining steak houses to casual tapas and wine bars, there is something for every palate and budget. Whatever you're craving, you can expect to enjoy the freshest ingredients and local flavors at any of our favorite restaurants in Santa Fe. If you don't see what you're looking for here, we'd be happy to recommend the perfect place for your girls' night out.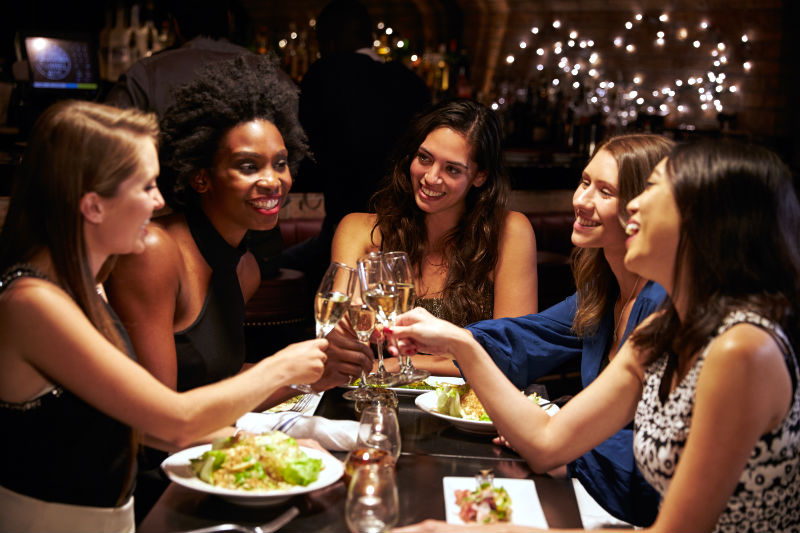 Of course, there's so much more to discover and limitless things to do here. Can't decide when to plan your Santa Fe girls' trip? You might want to check out our events calendar and see what's happening in the area. There are so many exciting festivals and events that would be perfect for you and your girlfriends.
Stay
Make the Inn of the Turquoise Bear your home base for your Santa Fe girls' trip. Enjoy the traditional adobe style lodging, rich in history and surrounded by rambling southwest gardens. Enjoy catching up with a glass of wine on the patio during our complimentary happy hour, or dawn a robe and just relax in your room or suite, each completely unique and inspired by Santa Fe's vibrant culture. Start every day with a gourmet breakfast and treat yourself to a slice of our famous pies and freshly baked treats in the afternoon. You'll feel inspired and re-energized staying in the same estate that Willa Cather, Vincent Millay, Georgia O'Keeffe, and other famous authors used to retreat to. Book your favorite rooms today and we'll see you ladies soon!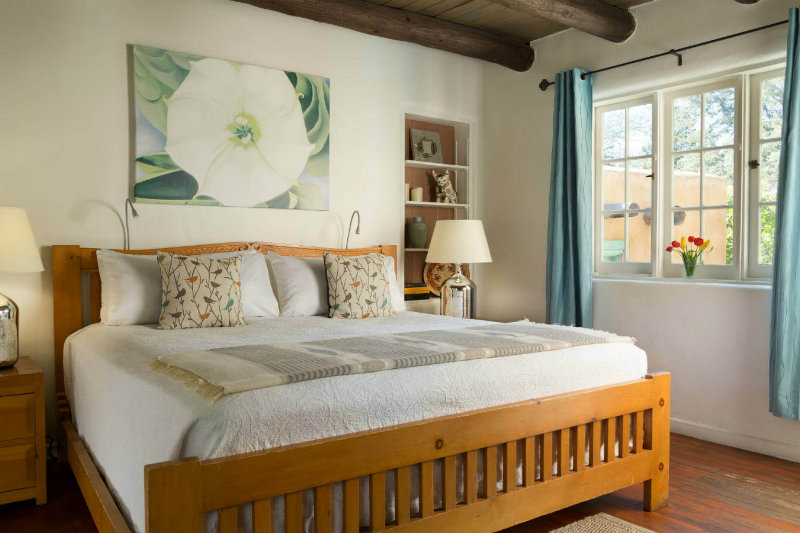 [book_now]