Santa Fe is a haven for art lovers. In fact, renowned Canyon Road alone houses about 100 galleries and museums. But perusing or purchasing art is quite different from experiencing it first hand. So, if you want to tap into your hidden artist, then try your hand at Santa Fe art classes. Here are 4 art forms to try, from glass blowing and pottery to painting and photography.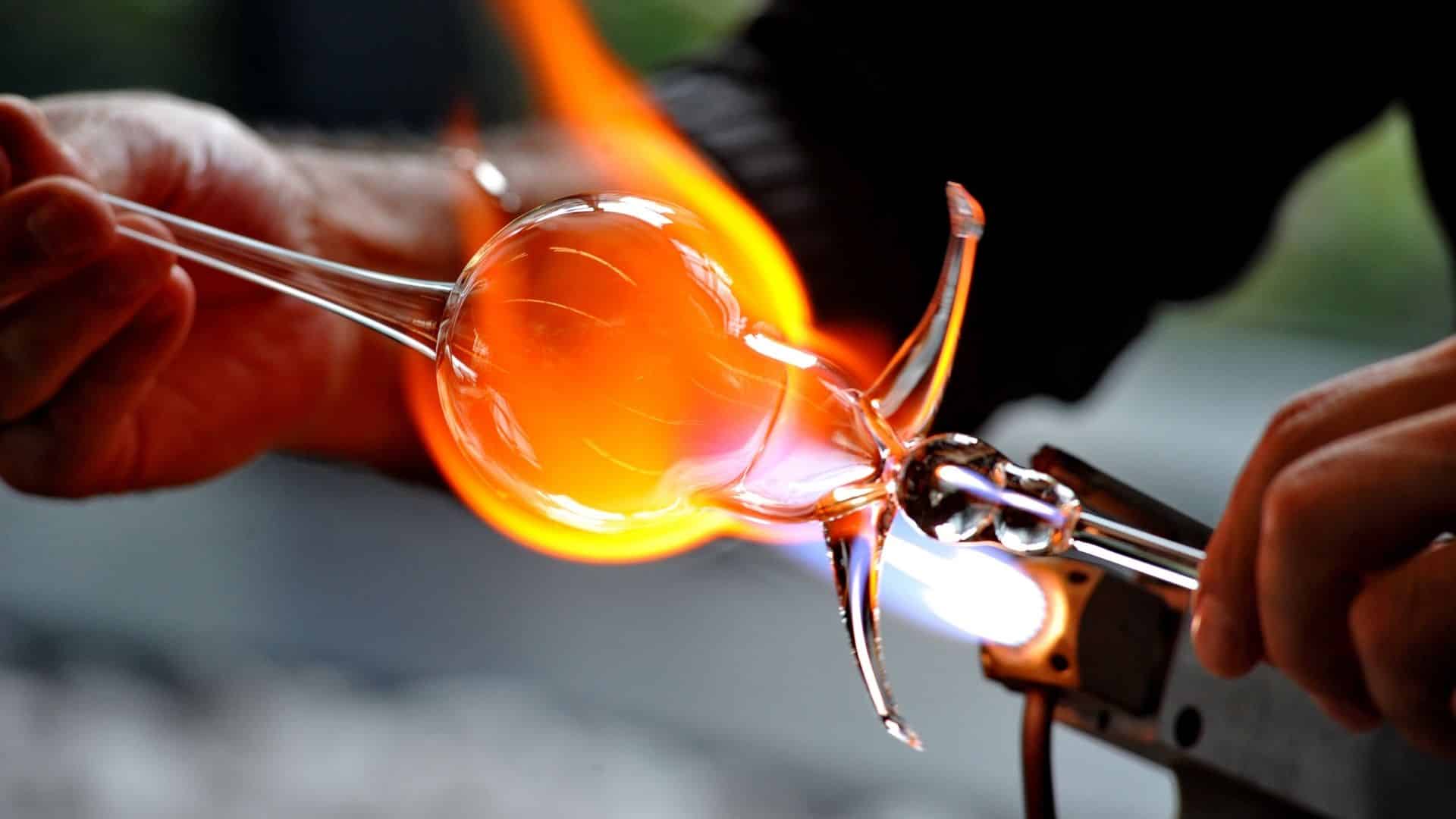 #1 Glass Art
Glassmaking is an ancient art form. Glass (mostly beads) can be dated back to about 2500 BCE in Mesopotamia. In fact, some of the earliest works of glass art were used for practical purposes, like goblets and pitchers. But a greater understanding of the principles behind glass making didn't take place until the 18th and 19th centuries. Today, while most glass is created mechanically, there still exists a love for glass art that can be honed, blown, etched and painted.
If you have ever wondered how glass was invented, or how it's actually made, then be sure to schedule a glass art workshop during your stay. Prairie Dog Glass gives visitors first-hand experience in the art of glass making. During a one-hour lesson, you will be able to choose several items to make as well as the colors. At the end of the lesson, you will have several handcrafted souvenirs to take home with you.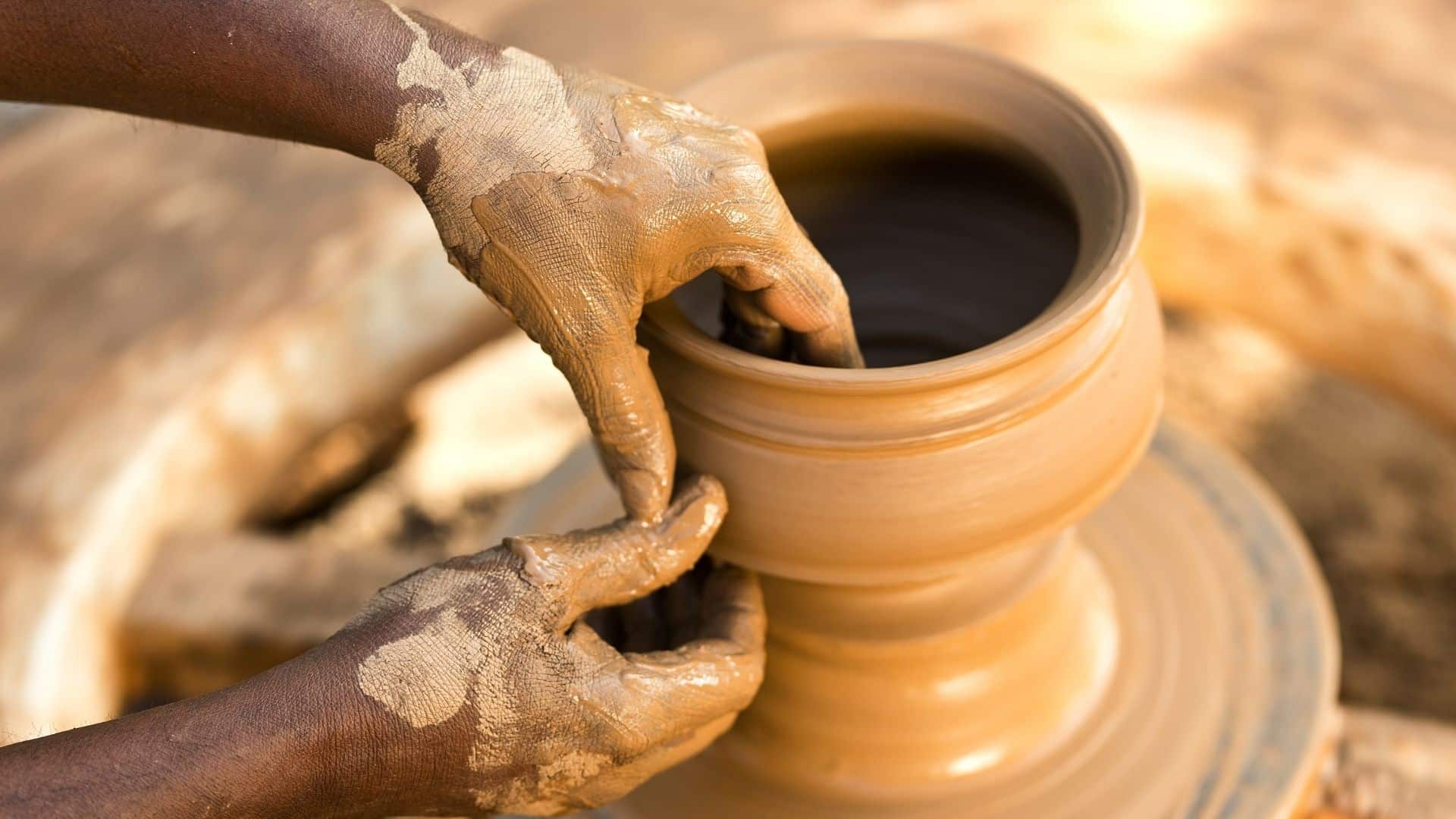 #2 Pottery Classes
Pottery is one of the oldest human inventions, originating before the Neolithic period, also known as the New Stone Age. Pottery is made by forming ceramic, porcelain, or clay into various shapes to be used as functional pieces or to display as works of art. After molding the clay into a desired shape, the pottery is heated, or fired, in temperatures ranging from 600 to 1600 °C using a bonfire, pit, or kiln, which increases the object's strength.
The art of pottery making lies in the hands – the main tools of the trade. During your visit to Sante Fe, try your hand at making a piece of pottery for yourself by taking a class at Paseo Pottery. You will learn first hand from local artists, and enjoy the peace of mind knowing that 100% of net profits from their classes is donated to local charities.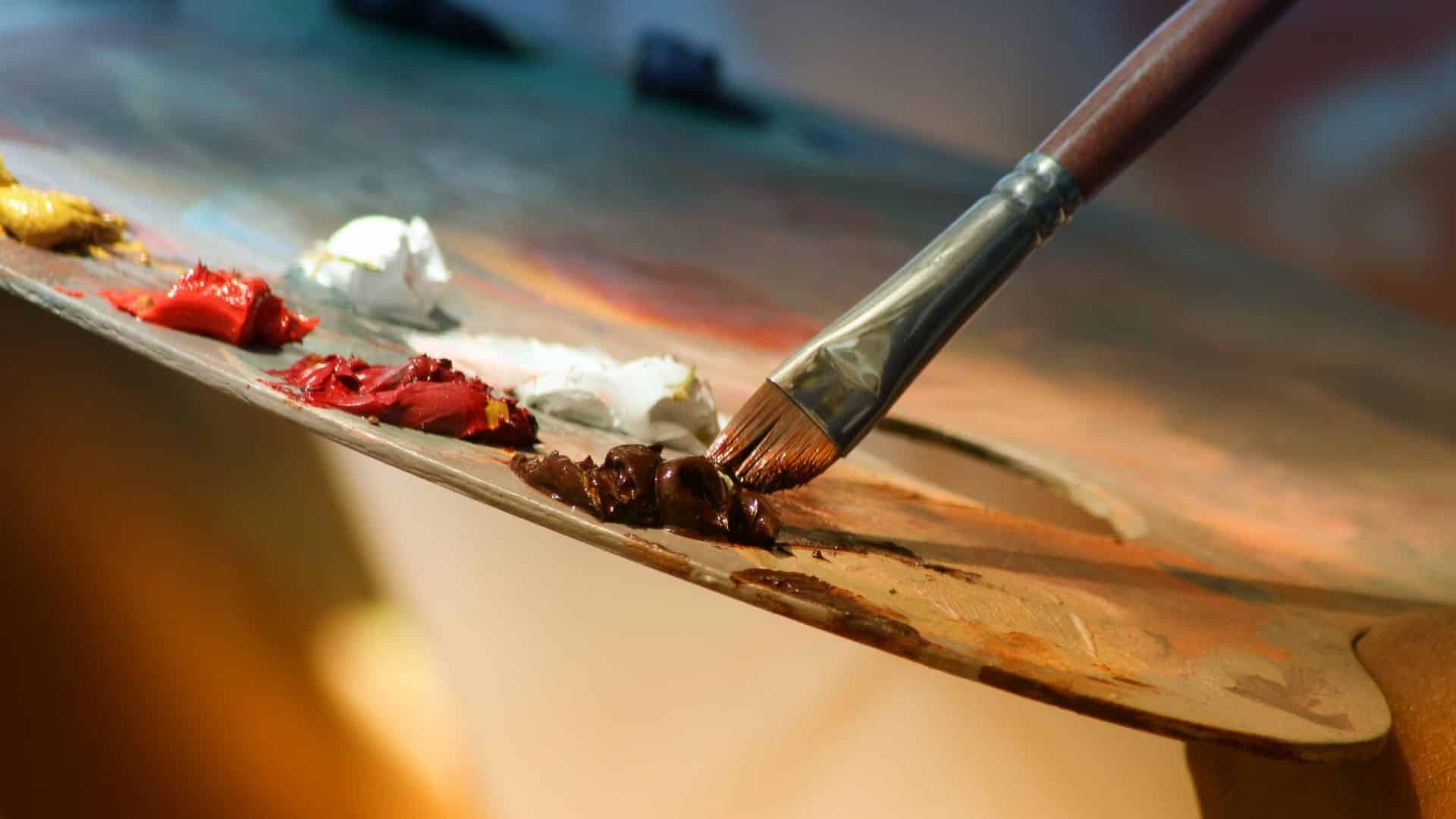 #3 Painting Classes
The art of painting encompasses many styles, techniques and materials. Materials and techniques include: oil, acrylic, watercolor, pencil, chalk and charcoal on canvas, wood, paper, plastic, pottery, and more. Styles range from classic to contemporary, and from abstract to Chinese. Like pottery, painting dates back to prehistoric times, and spans all cultures. As is true of all art forms, painting is a form of expressing emotions, telling a story, teaching a lesson, or capturing a moment in time.
While the art form itself takes many years to develop and refine, you can start at any age, and at any time. During your Santa Fe stay, tap into the inner artist in you and schedule a class from one of these local businesses.
Santa Fe Art Classes
Have you ever said to yourself, "I can't even draw a stick figure?" Or, do you view yourself as an art enthusiast who longs to delve deeper into the art form? Whether you're an art novice or collector, Santa Fe Art Classes has something for you. You will discover and navigate your inner artist through supportive exploration and leave with a unique memento.
Jane Shoenfeld's Art Adventures in the Southwest
Offering personalized art adventures geared to every skill level and time schedule, Jane Shoefield's Art Adventures in the Southwest is a unique place to practice painting. During her classes, Jane focuses on the beauty of the Southwest landscape, such as 
canyon sunsets and adobe architecture, using pastel. Pastel is not only vivid in color, but requires no drying time so you can easily transport your finished painting back to the Inn. She offers classes for groups and individuals.
Sketching & Painting Santa Fe – This 3-hour class is held at a scenic location just outside downtown Santa Fe. Using 32 pastel half sticks that you get to keep, you will learn how to sketch and paint a beautiful setting of mountain views, blue skies, and Southwestern terrain and vegetation sprinkled with quintessential adobe houses.
Studio Classes – In the studio, you will work from scenic photographs of the surrounding landscape.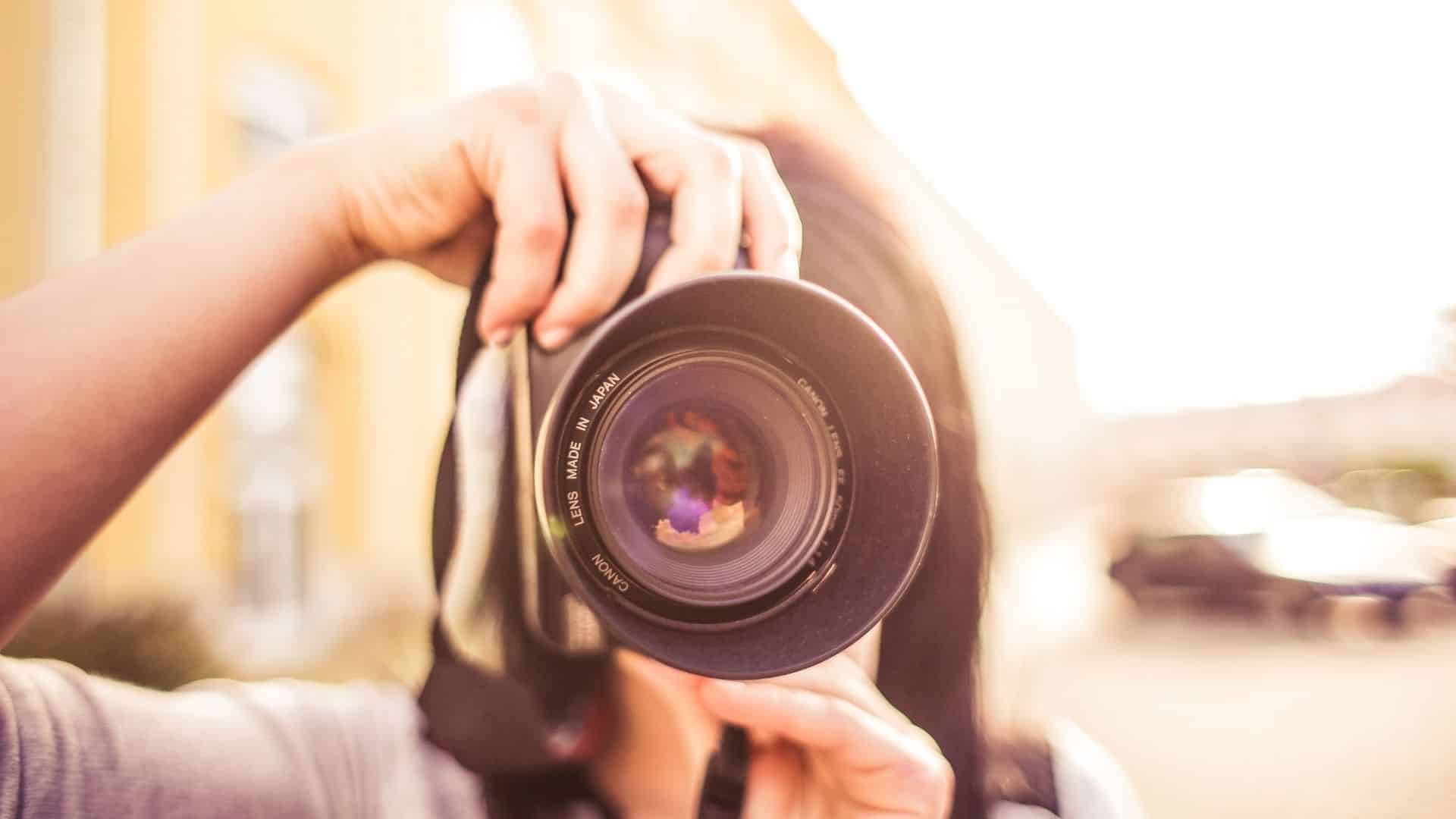 #4 Photography Workshop
Photography, although a recent form of art, can be just as powerful as other types of art, if not more so, as it truly captures a moment in time. You may be surprised to know that the idea of photography began as far back as the 11th century with the discovery of the camera obscura (using a lens to focus light inside a dark box). In the 13th century came the first pinhole camera, which focused light through a tiny hole rather than a glass lens. The first permanent photograph wasn't produced until 1827, and in recent times, the camera has evolved from roll film to digital technology, now widely available on our smartphones.
Although it's simple to "take a picture" today, the true art of photography is a skill acquired through years of practice. If you would like to improve your skills or simply learn the basics of photography, sign up for a class at one of these local, Santa Fe photography studios.
Eloquent Light Photography Workshops
Founded in the red hills of Ghost Ranch, a landscape made famous by painter Georgia O'Keeffe, Eloquent Light Photography Workshops offer opportunities to capture the light, color, beauty, and culture of Santa Fe by traveling to inspiring locations. Classes are designed for all levels, from novice to experienced photographers.
Santa Fe Digital Darkroom Photography Workshops & Photo Tours
If you're looking for a truly unique and individualized experience, then Santa Fe Digital Darkroom Photography Workshops & Photo Tours might just be for you. They offer personalized, intensive, and individual photography workshops either one-on-one or in small groups. They instruct in Photoshop, Lightroom, and digital photography for all levels, they just choose not to combine different skill levels in order to provide the most benefit to participants. What's more, they let you decide the curricula and set the pace according to your schedule and budget. So, you can take a one-hour, half-day or full-day workshop. During your class, instructors will help you develop and process your images in the digital darkroom, explore graphics, and much more.
Santa Fe Art Getaway
Are you ready to spend some quality time in Santa Fe this year and explore the artist in you with one of these Santa Fe art classes? Try one of these 4 art forms or try them all. Located in downtown Santa Fe, our Inn of the Turquoise Bear bed and breakfast is the perfect place to stay. We provide unique guest room accommodations that reflect the history, culture, and essence of Santa Fe. Choose the Georgia O'Keeffe guest room, the Ansel Adams suite or one of our other seven guest rooms to get inspired for your artistic journey in the scenic Southwest.