While there are countless ways to explore Santa Fe, we recommend taking it one margarita at a time! Santa Fe's Margarita Trail will take you to some of the best bars and restaurants in the area. With your passport in hand, you will sip your way through 45 signature beverages along the way. Traditionalists will be happy to discover a variety of classic lime and agave margaritas. However, keep in mind that innovative bartenders around the city offer a wide selection of unique concoctions for your tasting pleasure. Keep reading to learn how you can experience the Santa Fe Margarita Trail in NM!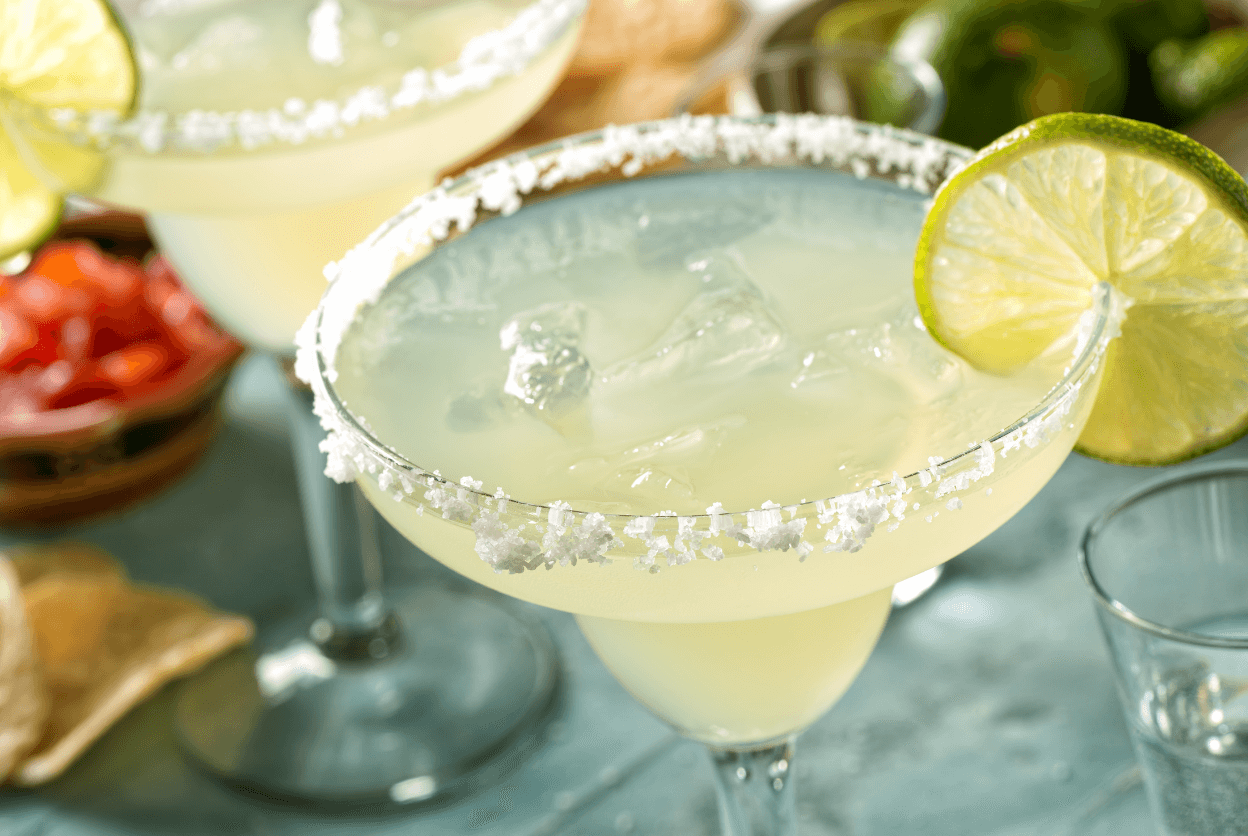 Margarita Trail Passport
Start by purchasing a paper passport at one of Santa Fe's Visitor Centers throughout the city. Or, download the Margarita Trail Passport from the App Store or Google Play. Then the fun begins! Browse through the list of participating locations to select a starting point. You can also use the map to find the closest bars and restaurants near you. Once you've reached your destination, present your passport to the bartender to receive $1 off their signature margarita. Then, start collecting stamps to earn rewards. Prizes include a Margarita Trail t-shirt, membership to the Margarita Society, and the coveted VIP Margarita Package. Keep in mind that these margaritas are delectable but potent, so participants can only collect two stamps every twelve hours.
Creative Santa Fe Margaritas
The unique margaritas you'll discover along the trail highlight the eclecticism and creativity for which Santa Fe is well known. Here are a few concoctions worth mentioning:
Roca Bonita Margarita at La Chosa includes Roca Patron Reposado Tequila, Bauchant, and sour mix. A twist on an old classic.
For a classic tequila and agave cocktail, order the Roca Coin Margarita at The Shed.
If you're looking to spice things up, the H.O.T.T Margarita at Boxcar brings the heat with chile-infused tequila and tabasco sauce.
Feeling whimsical? Meow Wolf serves a fantasy-inspired pink and purple Meowgarita topped with a puff of cotton candy.
Looking to spice things up on your trip down the Margarita trail? This spicy green chile margarita is for you! You'll love Del Charro Saloon's Santa Fe Trail Margarita, a green chile infused Del Charro's Double Barrel Tequila Reposado from Casa Herradura, Cointreau, lemon & lime juice, and agave nectar.
To experience a true Santa Fe classic, visit the historic El Farol and try their elegant, peppery Smoking Bull Margarita.
The delicioius Eldorado Oro Margarita at Agave Lounge includes Patron 'Eldorado Blend' Reposado, Grand Marnier, and fresh lime juice. There is nothing better than the traditional margarita and that's exactly what this is!
The Staab House Bar's Juliarita Margarita incorporates a homemade apricot liqueur infused with tequila, El Tesoro Platinum de Don Felipe 100% Blue Agave Tequila, Cointreau, lime juice, and an apricot wedge from Julia's apricot tree planted in 1880. Try this tasty margarita with a creepy history!
Finally, don't miss out on the delicious and refreshing Prickly Pear Margarita at Rancho de Chimayo.
It's 5 o'clock somewhere and nothing says vacation like a great meal and a refreshing margarita. Santa Fe is known for its fantastic restaurants, each one serving their own signature margaritas. If you love this southwestern signature drink as much as we do, then be sure to take part in the Santa Fe Margarita Trail! The Inn of the Turquoise Bear is located right in the heart of the trail in downtown Santa Fe. Book your stay today to see all that Santa Fe has to offer!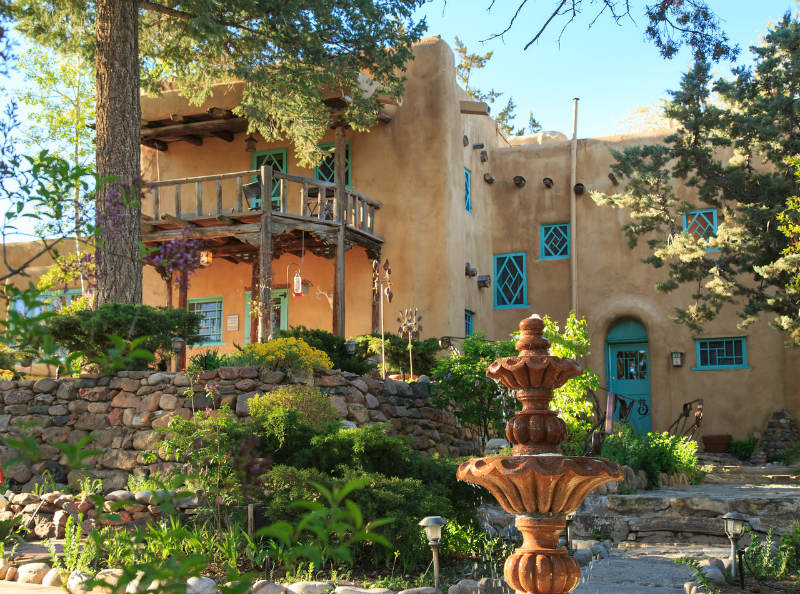 Best Restaurants on the Santa Fe Margarita Trail
Since you can't go to all 31 restaurants, we've made a list of our favorites, all located within 5 minutes of the inn!
Try a variety of small share plates like their street tacos or green chile sliders.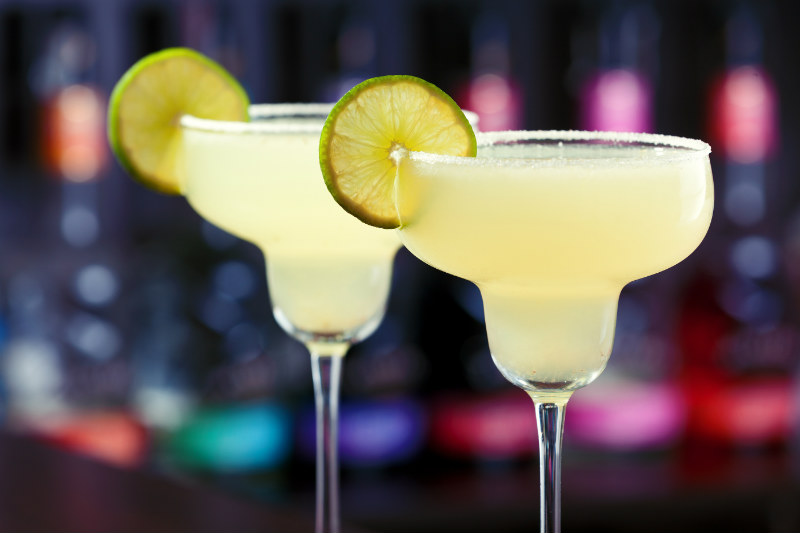 This restaurant is located in La Posada de Santa Fe, just one mile from the Inn. The Staab House Bar is said to be haunted by a ghost named Julia, a former resident of one of the houses on the property. It has been featured on many ghost hunting shows, including Unsolved Mysteries, Weird Travels, and Lifetime TV's "The Haunting of…"
Still haven't gotten your tequila fix? Try the Tequila Chicken for lunch or dinner.
For lunch or dinner, try the delicious stuffed poblano peppers or if you're really hungry, their Green Chile Burger is the best in town!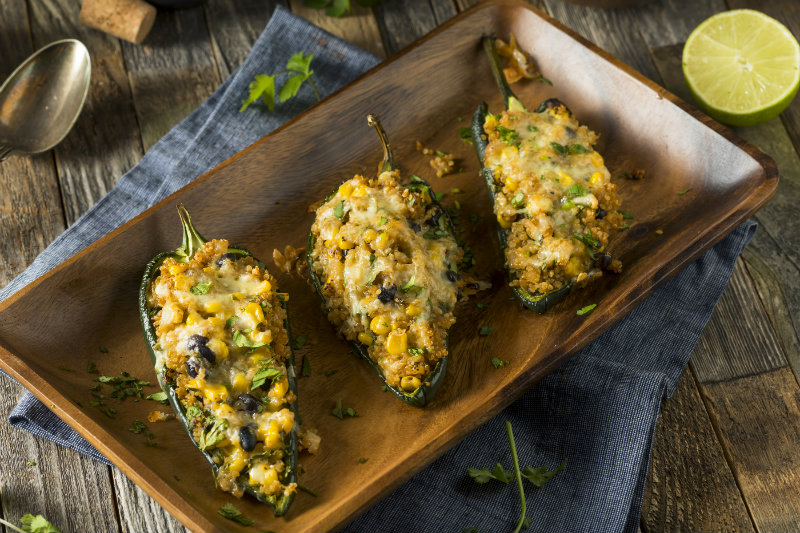 La Choza is the local's favorite for great chile and it was voted #1 New Mexican Restaurant by the Santa Fe Reporter. Our favorite item on the menu is anything with green chile, of course!
These are just a few of the exquisite cocktails you can enjoy when you experience the Santa Fe Margarita Trail in NM. To top off your authentic Santa Fe adventure, come stay with us at the Inn of the Turquoise Bear. Our picturesque adobe estate is just minutes away from the very best Santa Fe attractions. Our filling and delicious gourmet breakfasts are the perfect way to kick off an exciting day of exploring the endless beauty and excitement of Northern New Mexico. Book now and start planning your next getaway!
[book_now]
June 7 2021