A trip to beautiful New Mexico isn't complete without checking our favorite iconic things to do in Santa Fe off your bucket list! In between relaxing on our stunning estate, meandering around the gardens, and luxuriating in your guest room, we encourage you to get out and explore the incredible city we call home! Let us guide you to the best of iconic Santa Fe.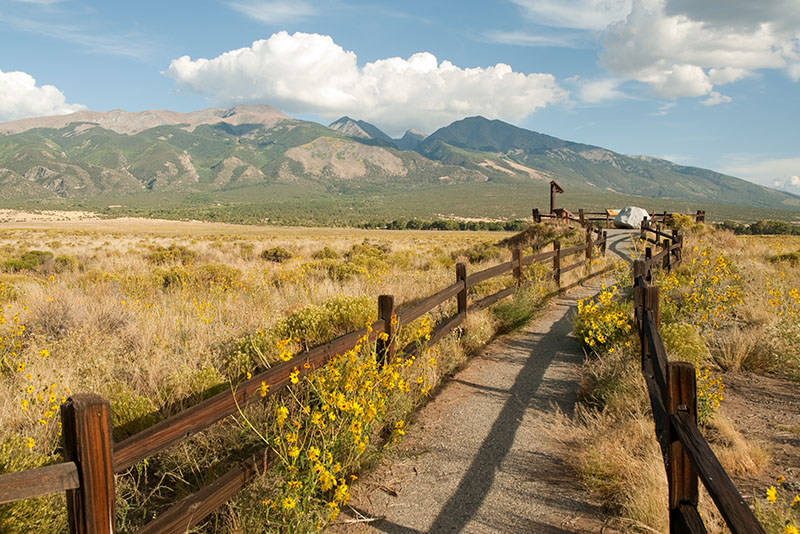 1. Embark on a Hiking Adventure
Hiking is the perfect way to get outside and experience the natural beauty of the area up close. Breathe in the fresh mountain air and marvel at the gorgeous desert views. Looking for some personalized recommendations? Check out our Santa Fe Hiking Trails Guide and choose where you want to start exploring!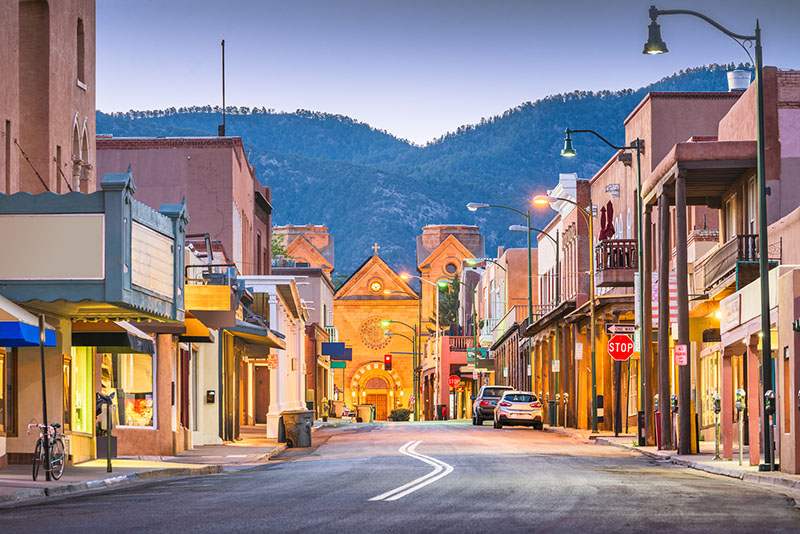 2. Tour the Historic Downtown Plaza
For nearly 400 years, the historic downtown Santa Fe Plaza has been the heart of the city. Block out an evening during your stay to spend some time browsing the Indian and Spanish markets, dine at some of the best local restaurants, and enjoy the rich music scene by going to one of the many free concerts. It's the perfect place to feel like part of the local culture and to enjoy the atmosphere of downtown. Consult our Santa Fe Shopping Guide for our list of musts!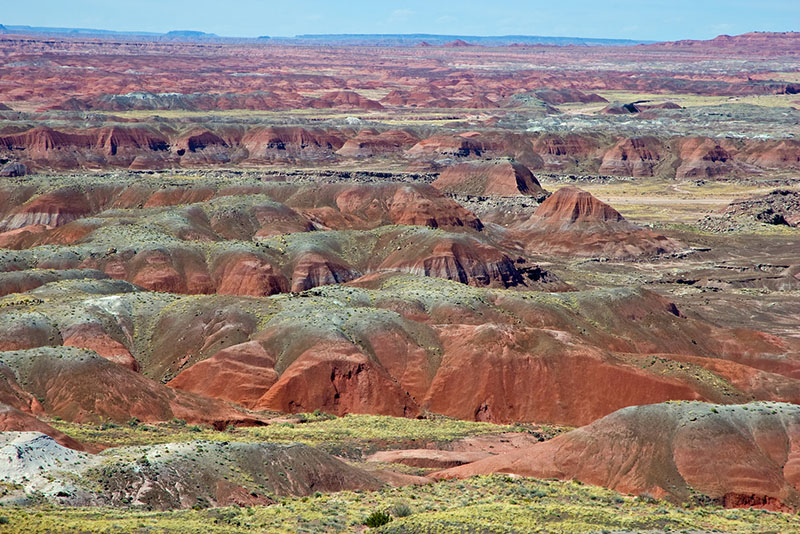 3. Visit the Painted Desert
Don't go home before you spend some time at the legendary Painted Desert. This famous landmark is comprised of a large region of rocky badlands that stretch on for nearly 100,000 acres. The desert features rocks in hues of red, orange, pink, purple, gray, and more. Make a day trip out of this marvelous natural masterpiece with our favorite Day Trips from Santa Fe.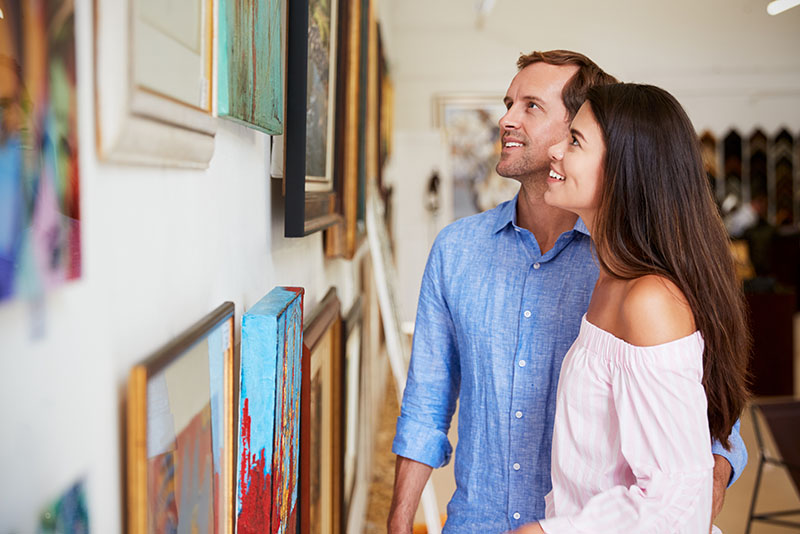 4. Peruse the Art Galleries on Canyon Road
Experiencing the artwork of a particular place is one of the best ways to get to know the area and what makes it so special. The artwork created by Santa Fe artists is rare, special, and beautiful. Visiting the art galleries on Canyon Road is the best place to start, but with over 80 different locations it can be overwhelming to decide where to go. Start with our 5 Must-See Galleries and then keep exploring from there.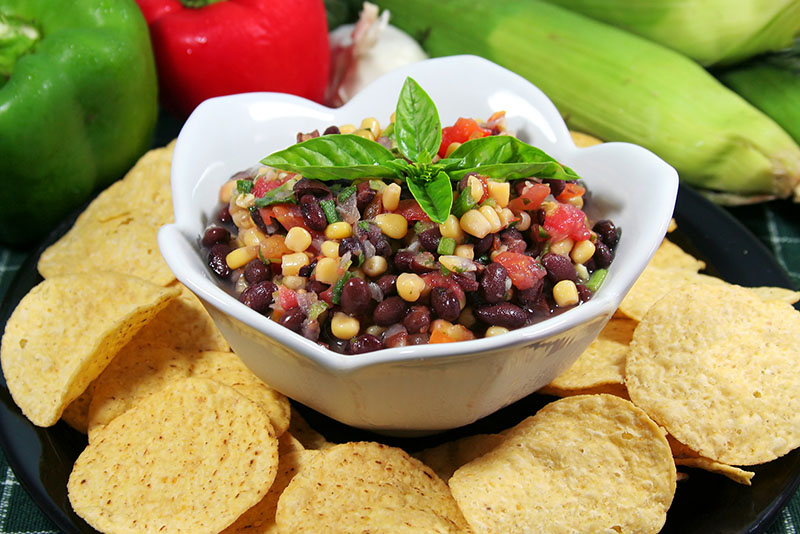 5. Savor Authentic Local Fare
Choosing from the incredible nearby restaurants will be the hard part of your trip to Santa Fe. With dozens of authentic eateries, all with their own special dishes and flair, you are sure to be delighted by your experience no matter where you choose to dine. Get all the inside tips on how to eat like a local and peruse our curated list of top Santa Fe restaurants. Be sure to arrive in Santa Fe with a big appetite!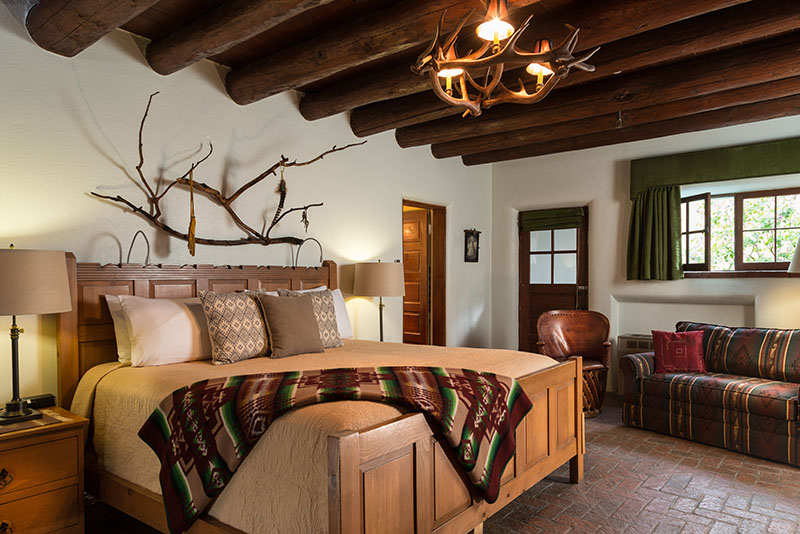 Bonus: Stay at the Iconic Inn of the Turquoise Bear
In between all the Santa Fe exploration and activities, come home to one of our quintessential adobe guest rooms with all the modern amenities you may need. Our historic property dates back to the 1800s and was home to those who helped make the Santa Fe art and culture scene what it has become. After returning from your day's adventure, indulge in complimentary homemade pie and other treats, then catch a stunning sunset from our property. The enchanting light of Santa Fe sunsets have brought visitors back to the Turquoise Bear year after year. See for yourself and watch one from the Inn. All that's left to do is choose your favorite unique accommodation, reserve your dates, and look forward to experiencing everything that makes Santa Fe the charming, iconic destination it is today. See you soon!
[book_now]