Where the high desert meets the Southern Rockies lies a magical place for a wonderful winter getaway. If you love to play in the snow, but you also appreciate good food and quiet comfort, then stay with us for a Santa Fe ski vacation that offers it all. You'll be surrounded by ultimate coziness which will warm your soul as well as your toes after a day of fun and adventure. Keep scrolling to see all of the ways to get the most out of your winter getaway to Santa Fe at Inn of the Turquoise Bear.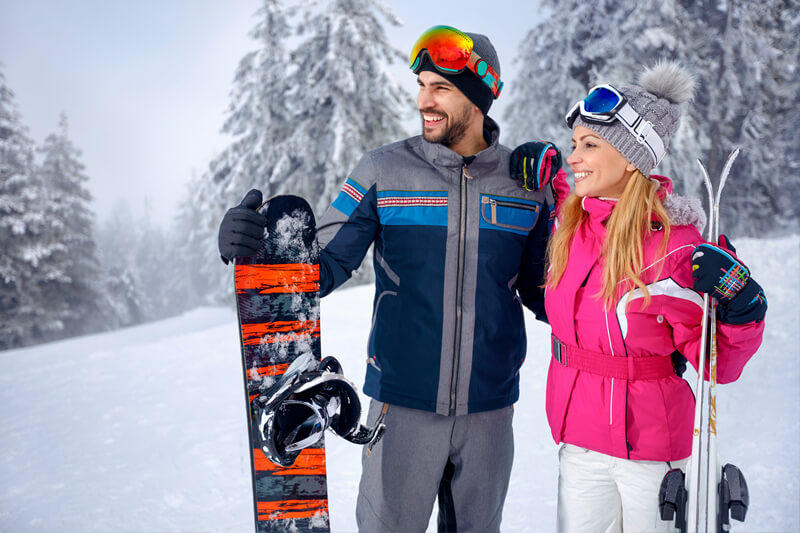 Hit the Slopes on Your Santa Fe Ski Vacation
Our mountains are blessed with over 300 inches of snow during the ski season between late fall and early spring. With typically sunny skies, the slopes near Santa Fe become a powdery playground for skiers and snowboarders alike. Just over 30 minutes from our Inn is Ski Santa Fe in the beautiful Santa Fe National Forest. Skiers of all levels will enjoy the top-notch runs from the bunny hill to double black diamonds. Be sure to check out their events calendar to plan your trip in conjunction with their Demo Days, Winter Music Series and more! To make your trip up and down the mountain easy, or if you plan on having a few beers after your run, we recommend that you take advantage of The Big Blue Bus – just $5 each way! If you feel like driving just a bit further or simply want to mix it up, there are several more fantastic ski resorts nearby. Both Pajarito Mountain and Sandia Peak are just about an hour from the Inn, making it easy to get to the snow. Your comfortable accommodations will be a welcome respite upon your return. Plus, with our amazing Winter Specials & Packages, you can stay with us for less!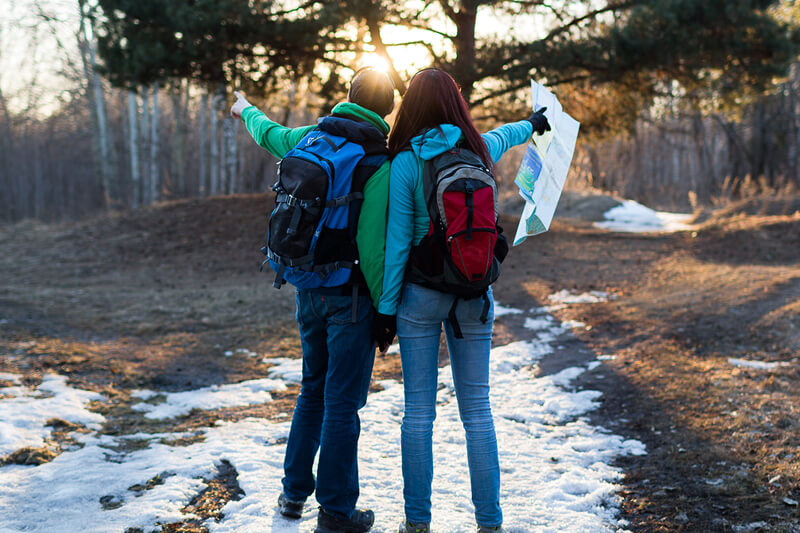 Winter Hikes in Northern New Mexico
If you're better on two feet rather than two skis, the gorgeous backdrop of winter in Santa Fe can still be yours. With 22 miles of trails, the Dale Ball Trail system offers routes for everyone, from beginners to advanced hikers. You can even bring your best furry friend along if you plan to stay at our pet friendly hotel in Santa Fe. There is plenty of parking, but make sure to bring lots of water and snacks, especially if you're not used to the high altitude. Or take advantage of our Trekking Package which comes with everything you need to enjoy your trip out on the trails. The amount of snow on the ground may steer you to sunnier or lower elevation hikes, so check out our guide on hiking in Santa Fe, or just ask us for recommendations!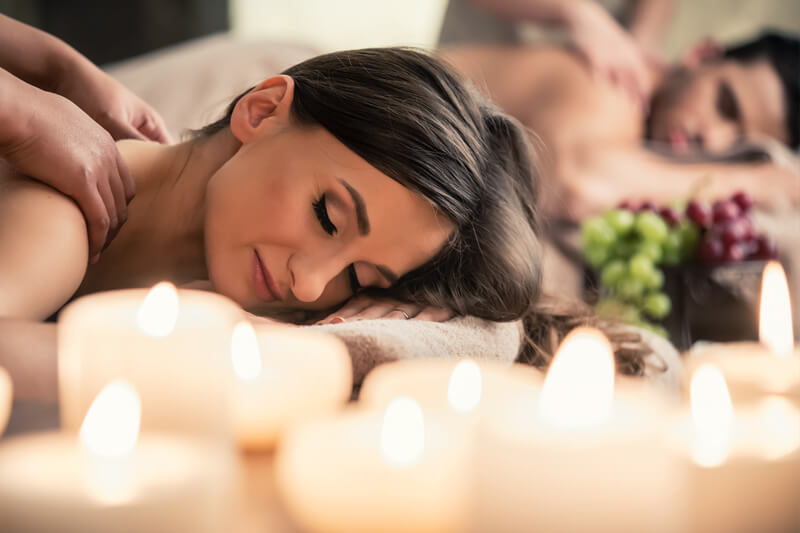 Rest and Relax During Your Winter Retreat
After your day of shredding it on the slopes or traipsing through the trails, return to our comfortable Inn for delicious homemade treats to enjoy by the fire. Rest by the warm fireplace in our living room or retreat to your luxurious guest room to get cozy by your own. Then relax as you step into a hot bath to soothe those sore muscles. If you want to make a whole day of rejuvenating, we recommend scheduling treatments at either BODY Santa Fe or the infamous Ten Thousand Waves Spa. Our Winter Wellness Guide will help you plan your personal retreat during your next visit to historic Santa Fe.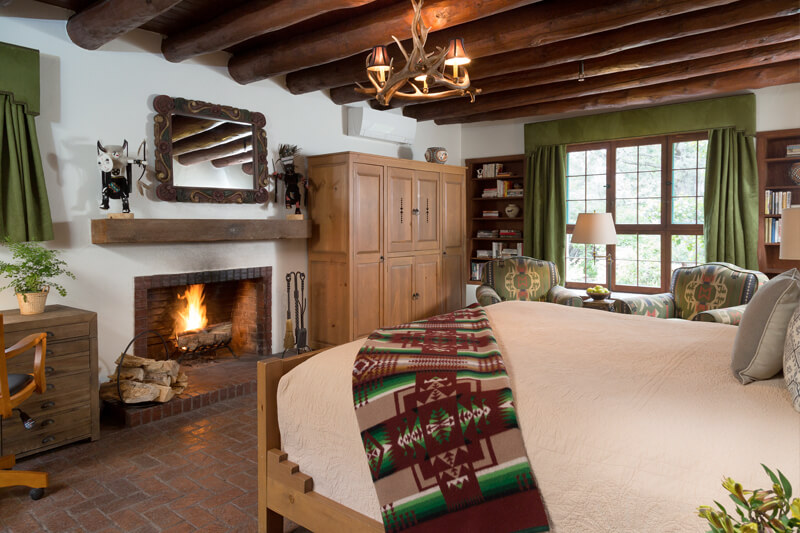 Feed Your Soul and Your Stomach at Our Luxurious Inn
Before you head out for your day's adventure you'll need a good breakfast, and you won't be disappointed at the Turquoise Bear. You'll enjoy a hearty multi-course breakfast including fresh-baked goodies, yogurt, smoothies, and gourmet hot entrées that rotate daily. You can look forward to options like blue corn pancakes with piñion butter, artichoke & potato frittata with turkey sausage, or Dutch baby pancakes with house made lemon curd & blueberry compote. For the rest of your dining pleasure, you'll have a blast discovering the foodie paradise that is Santa Fe. We make it easy to do with our Taste of Santa Fe Foodie Package, which introduces you to some of the best places to refuel for your daily adventures through food tours, cooking classes and special dining events. So book your stay today at our historic Inn to start your Santa Fe adventure. We'll keep the fire warm and the goodies fresh for your next Santa Fe ski vacation!
[book_now]