Start Your Day Your Way
Our bountiful breakfast in Santa Fe is served from 7:30 am to 9:30 am each morning with coffee available by 7:00 am.  You can dine in your room, on one of our patios, or in our dining room with social distancing.  We pride ourselves on creating a comfortable breakfast experience focusing on innovative comfort food that is never pretentious or precious.  We creatively accommodate guests' dietary preferences by providing vegetarian, vegan, or gluten/dairy free options when notified at the time of booking.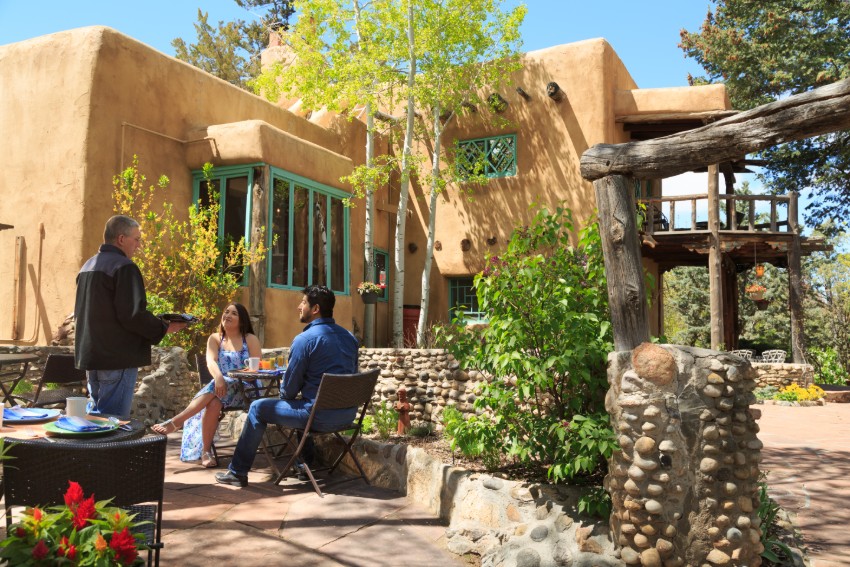 We offer a Gourmet Santa Fe Breakfast menu
Inn guests enjoy a hearty multi-course breakfast which includes coffee, tea, juice, fresh baked goods, cereals, yogurts, and seasonal fruit from our bountiful breakfast starter buffet.  Then comes a fresh made fruit smoothie-starter followed by a hot served entrée such as blue corn pancakes with piñion butter, artichoke & potato frittata with turkey sausage, Dutch baby pancakes with house made lemon curd & blueberry compote, or classic Quiche Lorraine with spring greens & asparagus salad. Each day guests have the option of eggs made to their preference or huevos rancheros rather than the entrée of the day if they prefer.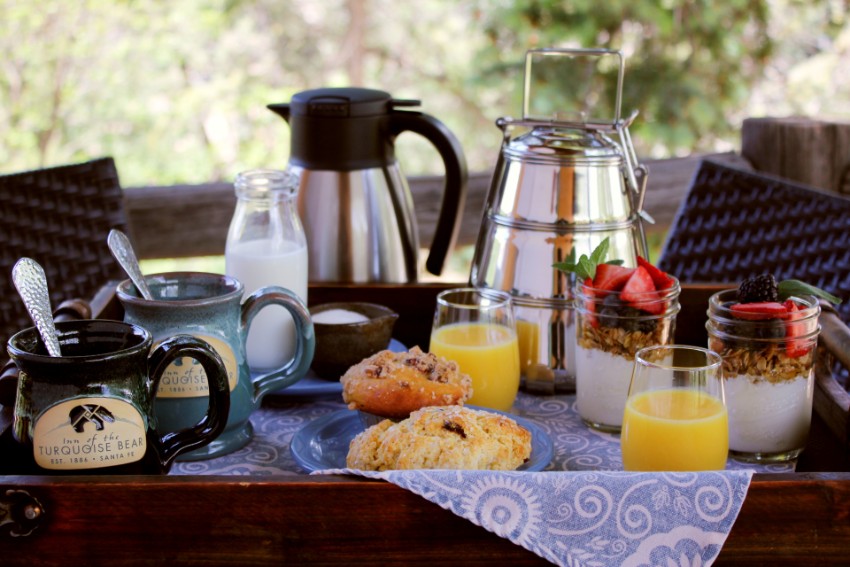 Breakfast Option for In-Room Dining
Want to enjoy breakfast in your room?  We provide a our daily entrée offering or eggs to order, fresh fruit, daily baked good, smoothie and coffee on a tray for in-room dining.  You can place your tray order when you pick up your personal carafe of coffee or tea and we'll get your breakfast tray ready for you to take to your room.
No time for a sit-down breakfast? We are pleased to provide guests a continental take-away breakfast to watch the sunrise from our nearby mountain trails or to hit the road early. Just let us know upon booking or check­-in.
Guests have so many options for an incredible Santa Fe breakfast at our unique adobe estate!
Enjoy our House Made Treats Daily
Return to the Inn from a day of exploring Santa Fe and our Land of Enchantment to enjoy our house-made baked goods and treats.  Enjoy them in our living room, on one of our many outdoor patios, or take them back to your guest room.  Friday is Pie-day at the Bear where we indulge guests with one of our fresh baked pies.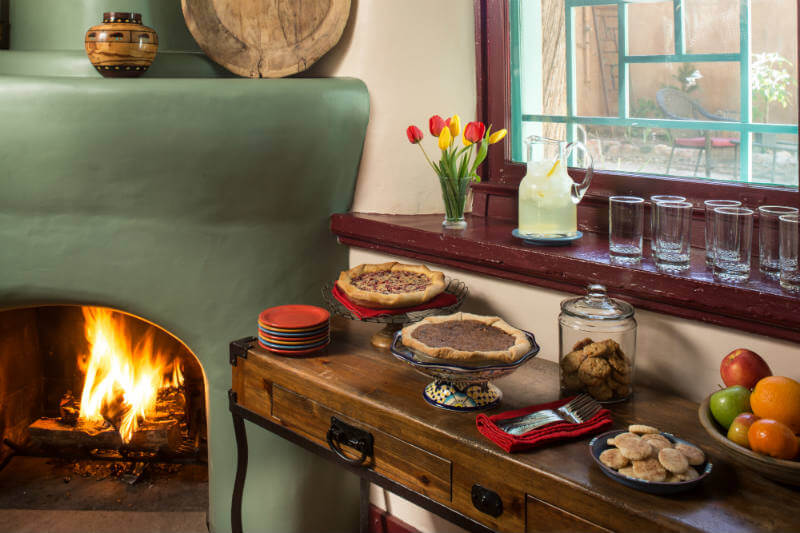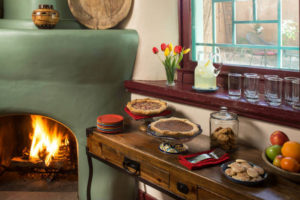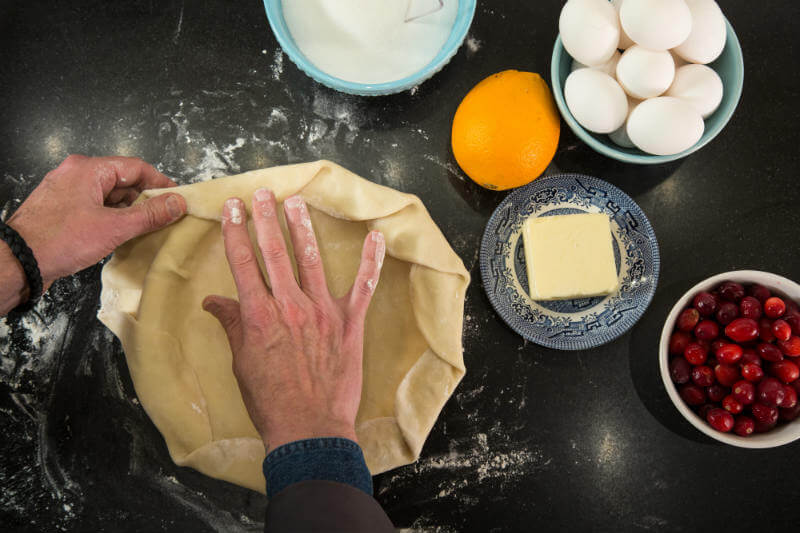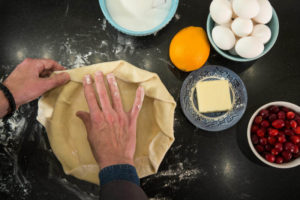 At Our Santa Fe B&B, the Exquisite Full Service Breakfast is a Special Occasion