Summer is just around the corner. In Santa Fe, that means things get active and it's a time to enjoy all sorts of events and festivals. The weather is great and usually provides beautiful sunny days. Santa Fe has events and festivals throughout the year, but when summer arrives, the calendar fills quickly. Expect to see events and activities in the arts, food and wine, music, and more. Here are two favorites. Come enjoy the Opera and Art walks, festivals, and markets in Santa Fe, NM.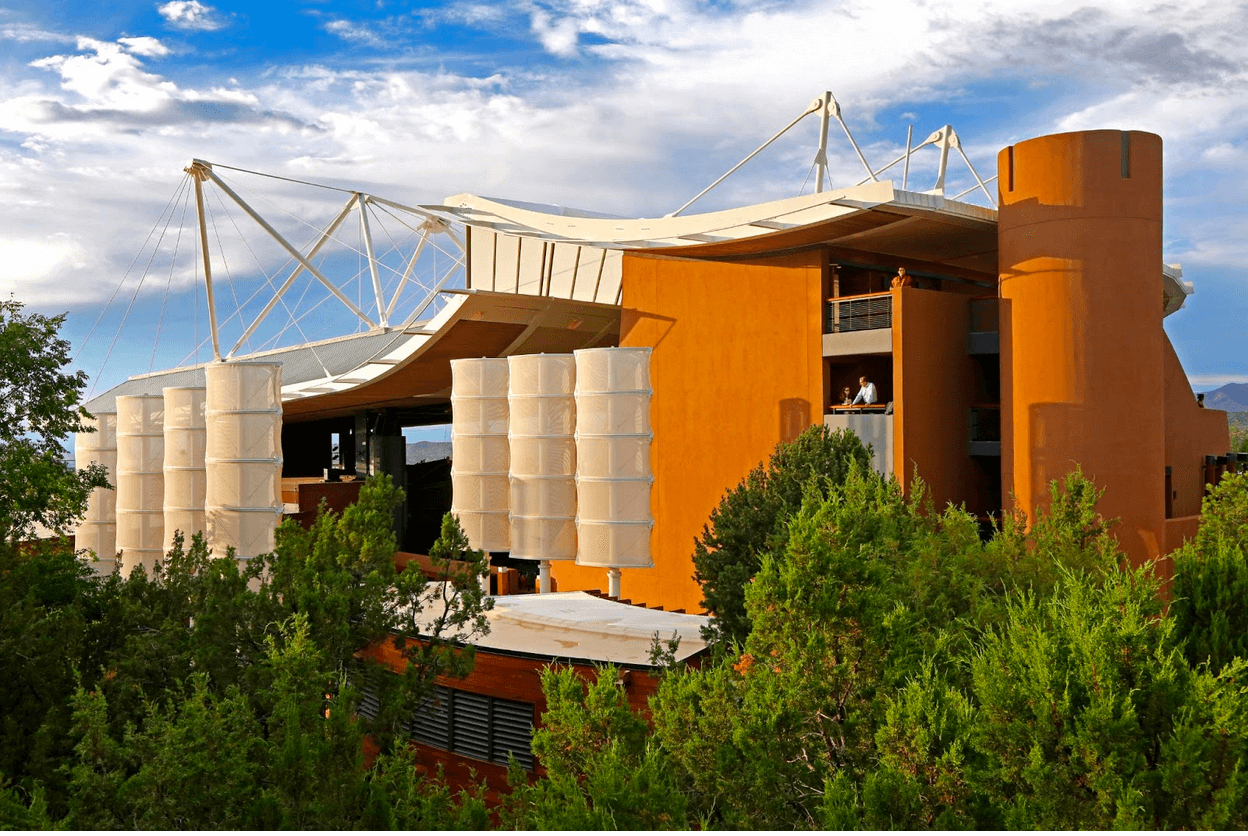 Santa Fe Opera
After the 2020 season was cancelled, the community observed tremendous support to keep the Santa Fe Opera open through a surge of donations. That support will provide fans both near and far the chance to enjoy four different operas, for a total of 30 performances this summer. Also, apprentices will perform two Apprentice Showcase Scenes. And the show continues to go on. This year, you can look forward to the pageantry and music of many incredible performances.
Art Walks & Festivals
In addition to opera, Santa Fe is well-known for all things art. In fact, it's commonly referred to as a mecca of the art world. Did you know that more art is sold here than in any other city except Paris or New York? Santa Fe, with its Old World charm, is the perfect place to immerse yourself in art.
The Art Walk is a popular way for art admirers to absorb the countless creative pieces shown in Santa Fe's 250 plus galleries. Clustered in three distinct areas that are in close proximity with each other (Canyon Road, Santa Fe Railyard and Downtown Santa Fe), you can take your time as you look and admire the plethora of art.
An art walk puts visitors in the position to observe art with a keen eye. Try employing these suggestions on your walk:
Spend Time with Art. Don't be in a hurry. Delve into the artwork.
Establish the Basics. Is the work done in oil, acrylic or watercolor, who is the artist, when was it created, and what is the genre?
Notice your eye movements.
Do a quick search on your smartphone about the artist.
How does the art make you feel? The artist is communicating to you and expressing their ideas.
What do you like or dislike? If you're not drawn to a particular style, don't worry—there is something for everyone.
Is there a meaning? Is an allegory suggested, does it tell a story, is it realistic, or something else?
An advantage of an art walk is the chance to interact with the artists and gallery owners. If you have a question, chat with an artist. This opportunity will give you a personal and more meaningful answer.
Canyon Road
Walking this enchanted mile filled with over a hundred galleries is exhilarating. You'll discover art of all sorts against the backdrop of the Sangre de Cristo Mountains. Besides, you'll be captivated by painters and sculptors working in studios along Canyon Road.
The galleries on Canyon Road have made a collective decision to remain open until 7 p.m. the fourth Friday of the month. That gives you time to go at a slower pace to be absorbed in the art. It's also helpful that some galleries offer refreshments.
Downtown Arts and Museum District
The Downtown Arts and Museum District walk occurs on the first Friday of every month from 5pm to 7pm. This art walk is a summer treat to remember as you stroll through this district of Santa Fe and enjoy the rich culture. Imagine being presented with the art of over a thousand artists. Their creative pieces range from contemporary works to masterpieces from the past. You'll be able to relish work from the 19th and 20th Centuries originating from various places around the globe.
Railyard Arts District (RAD)
The Railyard Art Walk takes place the last Friday of every month from 5pm to 7pm. The Railyard Arts District (RAD) focus is for visitors to enjoy a contemporary art experience. The ten galleries in this district will allow you to invest your day enjoying the location in expansive warehouse-style buildings, making a leisurely walk to the next gallery.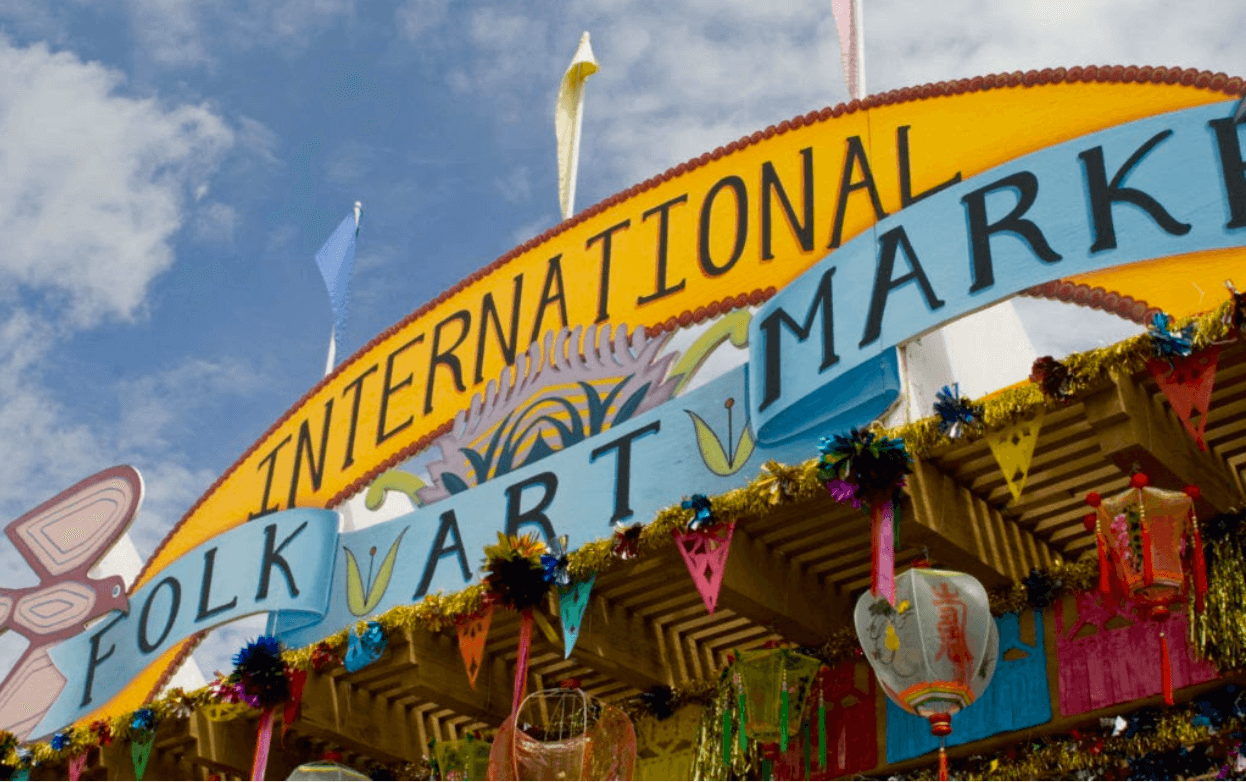 Santa Fe Art Markets
We'd be remiss not to include these fantastic markets. Choose your favorite, or all three.
International Folk Art Market
The International Folk Art Market takes place in the middle of July, and features a global selection of artists and artisans in an outdoor art market located on Museum Hill. The market places an emphasis on folk art created by indigenous people from all over the world who use traditional methods. Displaying their work is important because globalization and marginalization increasingly threatens their livelihoods. Showcasing over 150 artists from over 60 different countries, the market represents a vast selection of folk art worldwide.
Spanish Market
The Spanish Market is held at the end of July each year, and features artists from New Mexico and Colorado. Located on the historic Plaza in the heart of downtown Santa Fe, this market celebrates new and old alike. Traditional craftsmanship is seamlessly interwoven with modern interpretations – all inspired by Spanish Colonial artistic traditions and history. A jury selects each of the featured adult artists, while adult artists actively mentor the Youth Market artists in their chosen discipline.
Indian Market
Traditionally Santa Fe's largest art market, The Indian Market takes place each year in August. You will find Native artists and artisans from all over the United States and Canada featured. In fact, over 200 federally recognized tribes participate. The Indian Market supports indigenous artists and tribes directly, and draws hundreds of thousands of people from around the world. The market is also a great opportunity to interact with artists directly and learn more about native traditions and cultures. Along with a wide variety of art for sale, the Indian Market also features live music, food, performances, and more. Whether you come for the art, for the atmosphere, or for the world-famous fry bread, if you're in Santa Fe in August, it's an event for all ages that you won't want to miss!
Lodging
After a few hours enjoying the opera and art walks, festivals, and markets in Santa Fe, NM, you'll relish returning to the Inn. Relax in the courtyard on a pleasant summer afternoon to ponder the rich artistic experience. In addition to fabulous art in Santa Fe, you'll find even more at our Inn of the Turquoise Bear. Each room and hallway showcases beautiful and colorful Southwestern art in the form of paintings, pottery, and sculptures. In fact, our beautifully decorated guest rooms, and historic adobe property with lush landscaping and terraced gardens provide the perfect backdrop for art lovers. Book your stay at Inn of the Turquoise Bear for a getaway to remember.