Combine perfect fall weather with an abundance of activities, and you can easily plan your Santa Fe getaway. To top it all off, everything on this list is free! So, pack your bags and head out on a southwestern adventure to enjoy these top 8 free things to do in Santa Fe!
#1 – Take a Hike
Grab those boots and walking sticks! It's time to go for a hike. Fanny packs are making a comeback, so be sure to tuck in a water bottle too!
We'll start the list with the 9 best short hikes – great for stretching your legs and breathing in some fresh air. Build the momentum a bit with these enjoyable hiking ideas, where you'll find a range of difficulty and something for everyone. Finally, switch out your fanny pack for a backpack to experience a full day adventure with the best Santa Fe day hikes.
#2 – Visit a Former Mining & Ghost Town
Follow the Turquoise Trail to Madrid, New Mexico. Formerly a coal town, then a ghost town, Madrid is now a unique blend of shops and restaurants, inns and a museum. You have to see it to believe that this town, with a population of less than 30,0 can provide such a quirky cultural experience!
#3 – Go Birdwatching
This one's for the birds! The birdwatchers, that is. Visit the Randall Davey Audubon and Sanctuary to take in over a hundred acres of protected land with about 190 species of birds present. On Fridays, you can tour the Randall Davey house and studio.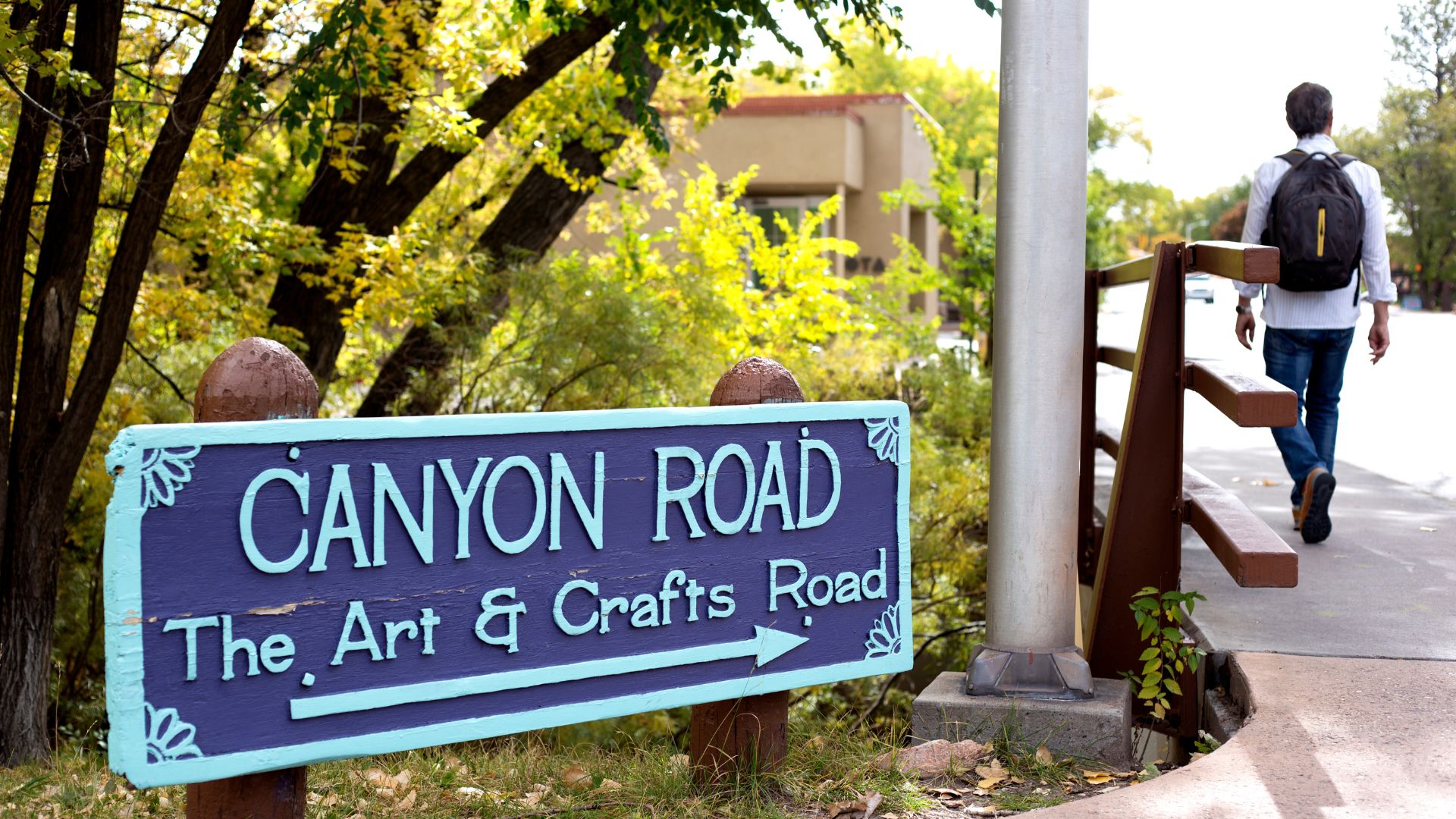 #4 – Admire the Art on Canyon Road
You could spend hours on this short (½ mile) stretch of road. Lined with gallery upon gallery, the art comes from artists all over the world! Everywhere you look something new will fill your view.
#5 – View Ancient Petroglyphs
One of only eight locations in America to view petroglyphs, La Cieneguilla Petroglyphs are located on massive rocks high above the Santa Fe River. Petroglyphs are pictures that have been chipped into the rock face, and these are some ancient samples that you can see up close.
#6 – Enjoy the Music at the Santa Fe Bandstand
Free music? Yes! The outdoor concert series at the Santa Fe Plaza presented by AMP has quite a calendar of upcoming events. Do bring your own lawn chair and water bottle (filling stations are present).
#7 – Look at the Locomotives
Take in the sights all around The Railyard. There is a trail for those on foot, but there's room for biking too! Commuter and excursion trains stop here, and there's a whole neighborhood to explore surrounding the tracks!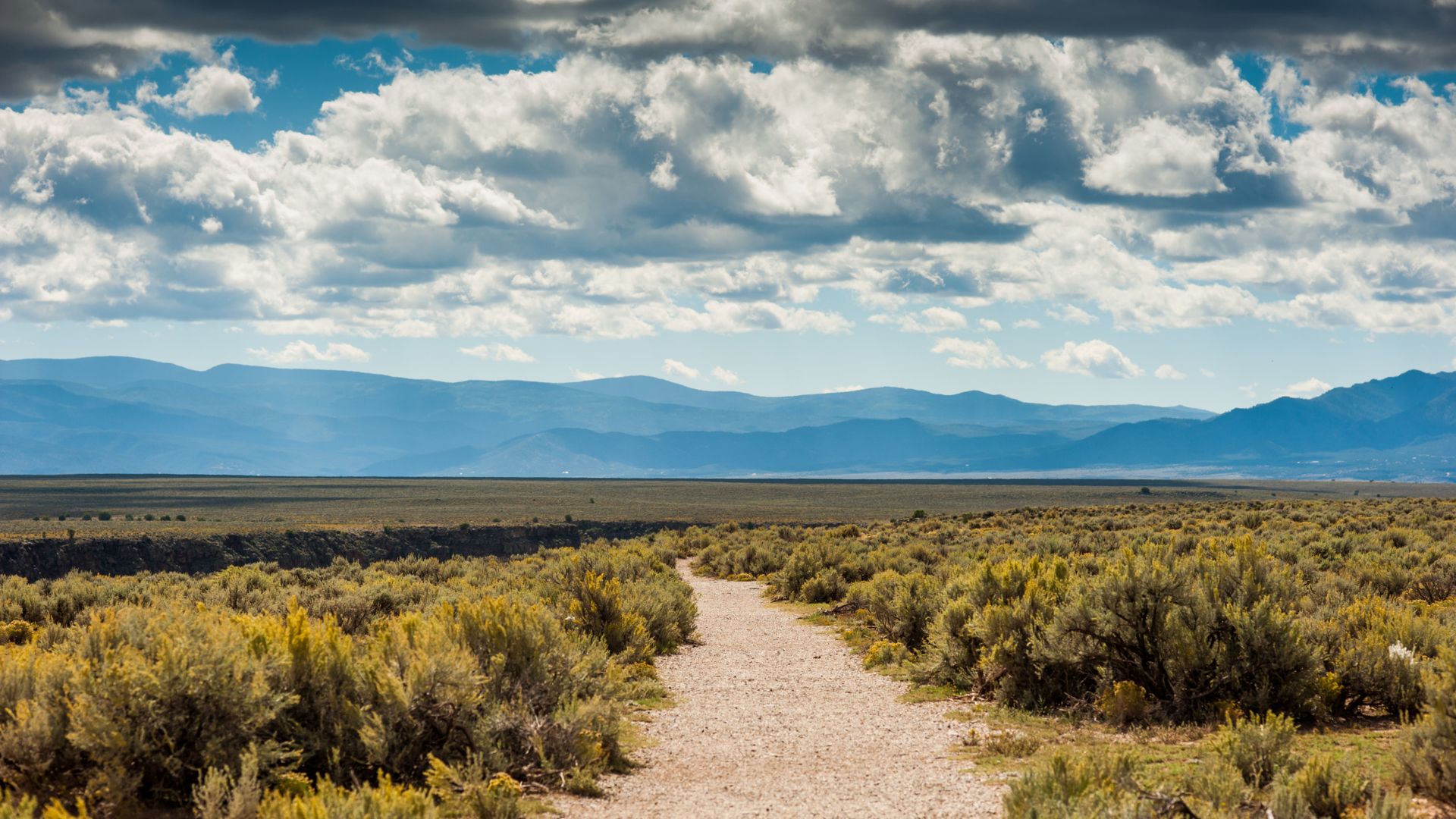 #8 – Take a Scenic Drive
"I'll take the high road, and you take the low road…." Just like the folk song, you can take the high and low roads from Santa Fe to Taos and back again. This driving tour gives you scenery and sights to enjoy from the comfort of your car. During the last two weekends in September each year, experience the crisp air, the colors of fall, and the beauty of artworks at over 70 artisan galleries and studios along the High Road to Taos.
We hope you enjoy this tour of 8 free things to do in and around Santa Fe. Book your stay here at the Inn of the Turquoise Bear, and we'll help you get ready for all the exploring you have in store! Remember, we have gourmet breakfasts to start your day, and house-made treats waiting for you on your return after a full day of iconic Santa Fe experiences.