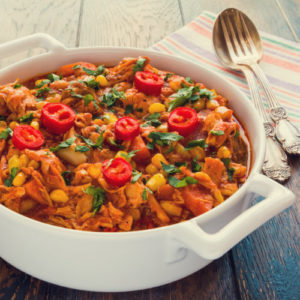 We pride ourselves on providing guests with fresh and innovative comfort food every morning for breakfast. To help our guests expand their culinary horizons during their visit, we have partnered with Wander New Mexico, Santa Fe School of Cooking, and local chefs to offer an immersive and authentic taste of Santa Fe. Book three or more nights at the Inn of the Turquoise Bear and receive discounts on your delicious southwestern experience! As part of your package, we will take care of enrolling you in your chosen tour and class.
Santa Fe Foodie Tour Package includes:
$10 discount per person on one of three innovative food tours with Wander New Mexico
15% discount on your choice of exclusive demonstration class from Santa Fe School of Cooking
Opportunity for Chef's table dining experience with one of Santa Fe's most exciting young chefs
Collection of our delicious New Mexican breakfast recipes to use when you return home
Lodging not included in package price. Minimum 3-night stay required. Please confirm availability of tours and classes below before booking.*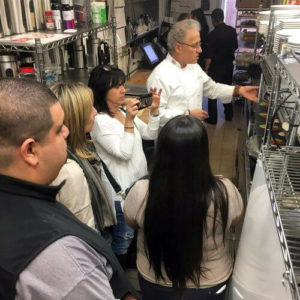 Wander New Mexico goes beyond your standard food tour by introducing you to chefs and owners who tell the story behind the food with three unique Santa Fe food tours. We love sharing Santa Fe's fascinating history and cultural fabric through great food and drink. You'll see, smell, and taste the flavors that shape this unique city and region, and hear stories from the chefs, producers, farmers, and others that create it. See food tour calendar.
At the Santa Fe School of Cooking you'll master the recipes of the real Southwest with a demonstration cooking class reflecting the unique cultural mix of Santa Fe. Classes are offered several times a week and include menus of traditional New Mexican, Native American, Mexican, Spanish, vegetarian and contemporary Southwestern cuisine. Their classes, taught by some of the best chefs in Santa Fe, are not only delicious, but entertaining and educational too. Check out cooking class schedule.