While there are countless ways to explore Santa Fe, we recommend taking it one margarita at a time! Santa Fe's Margarita Trail will take you to some of the best bars and restaurants in the area, as you stamp your passport and sip your way through the 45 signature beverages along the path. Traditionalists will be happy to discover a variety of classic lime and agave margaritas along the way, but the innovative bartenders around the city offer a wide selection of unique concoctions for your tasting pleasure. Keep reading to learn how you can experience Santa Fe's Margarita Trail!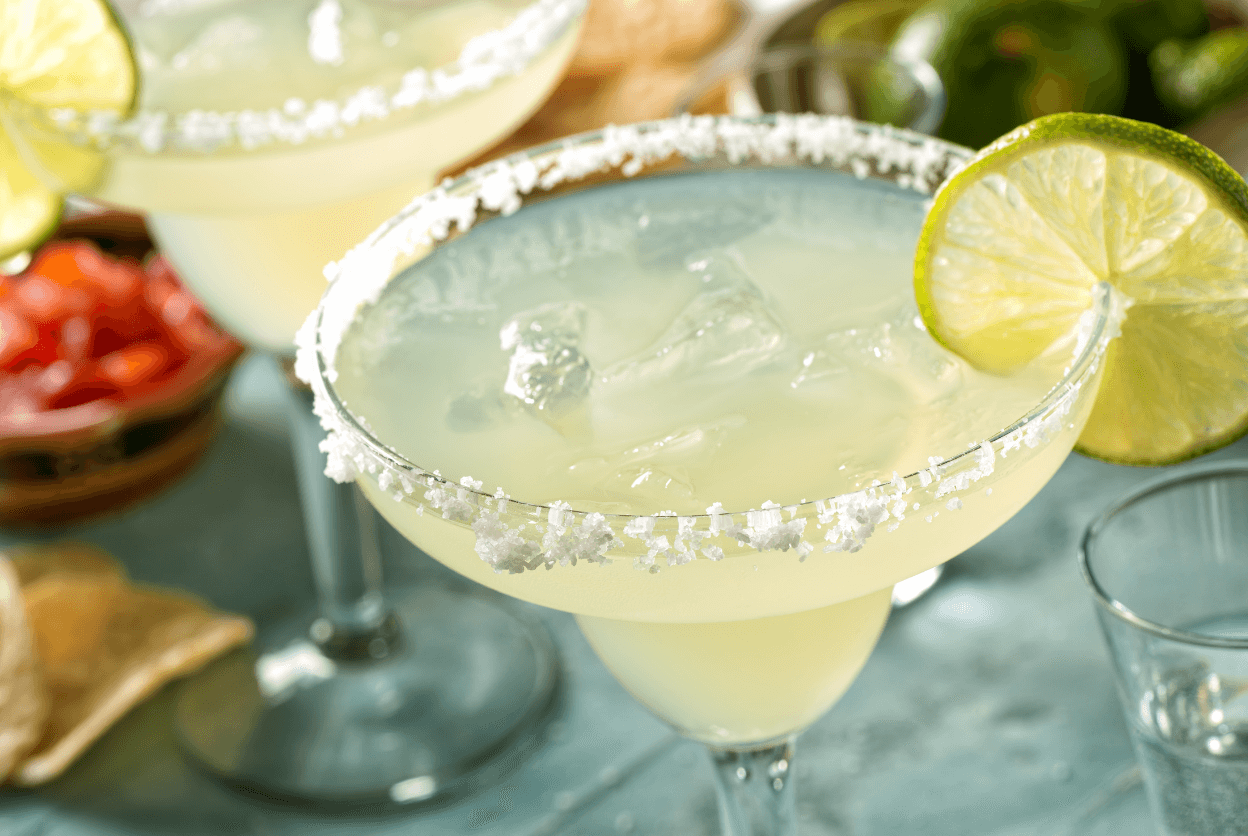 ---
Start by purchasing a paper passport at one of the Santa Fe Visitor Centers throughout the city, or just download the Margarita Trail Passport from the App Store or Google Play. Then the fun begins! Browse through the list of participating locations to select a starting point, or just use the map to find the closest bars and restaurants near you. Once you've reached your destination, present your passport to the bartender to receive $1 off their signature margarita, and start collecting stamps to earn rewards. Prizes include a Margarita Trail t-shirt, membership to the Margarita Society, and the coveted VIP Margarita Package. Keep in mind that these margaritas are delectable but potent, so participants can only collect two stamps every twelve hours.
The unique margaritas you'll discover along the trail highlight the eclecticism and creativity that Santa Fe is known for. For a classic tequila and agave cocktail, order the Roca Coin Margarita at The Shed. If you're looking to spice things up, the H.O.T.T Margarita at Boxcar brings the heat with chile-infused tequila and tabasco. Feeling whimsical? Meow Wolf serves a fantasy-inspired pink and purple Meowgarita topped with a puff of cotton candy. To experience a true Santa Fe classic, visit the historic El Farol and try their elegant, peppery Smoking Bull Margarita. Finally, don't miss out on the delicious and refreshing Prickly Pear Margarita at Rancho de Chimayo.
Those are just a few of the exquisite cocktails that await you on the Margarita Trail. To top off your authentic Santa Fe adventure, come stay with us at the Inn of the Turquoise Bear. Our picturesque adobe estate is just minutes away from the very best Santa Fe attractions, and our gourmet breakfasts are the perfect way to kick off an exciting day of exploring the endless beauty and excitement of Northern New Mexico. Book now and start planning your next getaway!