New Mexico has an abundance of natural beauty. Simply driving through the state impresses visitors and residents alike with its grandeur. The varied landscape of this scenic southwestern state and the beautiful local, state and national parks in Santa Fe allows those seeking an outdoor adventure the chance to find a little bit of everything – canyons and all sorts of wildlife and plant life. To help would-be explorers have this experience, continue reading… we've got you covered.
Surprisingly, most people are not aware of the incredible diversity of New Mexico. That's why a trip should be at the top of your bucket list. Journeying through the state will take you across a varied landscape of forested mountains, canyons and valleys, plains, and the vast desert of White Sands National Monument. In fact, of the seven classifications of life zones, six are in New Mexico. Can you imagine the variety of plants and wildlife in this mixture of geography? When visiting the different parks in New Mexico, there will always be something distinct and unique to enjoy.
When beginning to investigate New Mexico's scenic wonders, it will become obvious that there are an incredible number of outdoor activities here for you. If you're in the vicinity of Santa Fe on a weekend or midweek getaway, focusing on Hyde Memorial State Park, Santa Fe National Forest, and Santa Fe Canyon Preserve will serve the adventurer inside you well.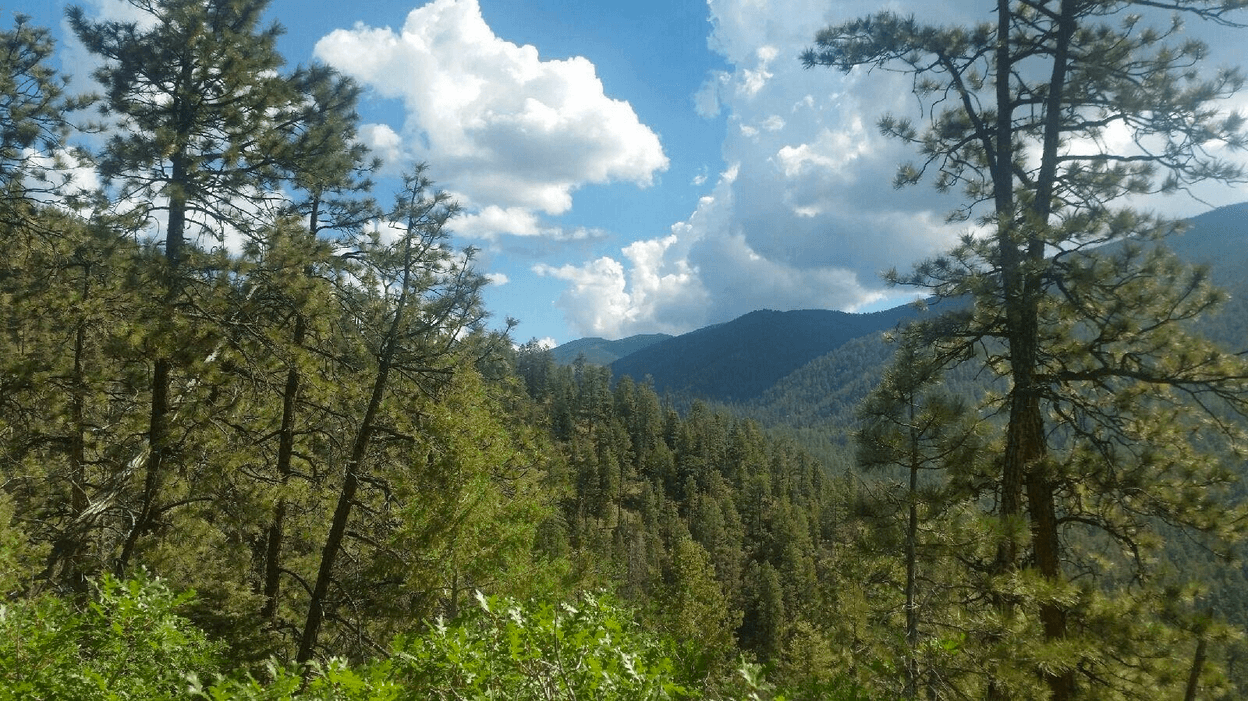 Hyde Memorial State Park
Hyde Memorial State Park has the honor of being designated as the first State Park in New Mexico. It's located a short and enjoyable 10 minutes drive from the Inn of the Turquoise Bear in Santa Fe. Understandably, easy access makes it a favorite. When visiting, look to be rewarded with beautiful scenery and a quiet natural setting. The Sangre de Cristo Mountains provide the splendor of mountainous terrain with dense stands of evergreens, aspen, and typical high elevation shrubs including Piñon-juniper woodlands. Here is a natural haven for wildlife. Quiet and careful observers may catch sight of deer, raccoon, fox, coyote, bobcat, , and black bear. Adding color to the already gorgeous setting are numerous species of butterflies. Complimenting them are the songs of birds that inhabit the mountains.
Santa Fe National Forest
Located north and east of Santa Fe is the primitive and natural wonder of the Santa Fe National Forest. Established in 1915, it has provided a place for outdoor recreation for over a century. It covers a large area of 1,558,452 acres. For those that love being in the mountains, this area has it all. Fill your lungs with fresh mountain air as you play among the alpine peaks or hike across large grassy meadows lined with aspens. Wildflowers flourish to add color to your visit. Streams, rivers, and glacial lakes stocked with Rainbow Trout and native Cutthroat Trout provide an outlet for the fishing enthusiast. Smaller animals and songbirds will be your most frequent local companions. And there is always an outside chance to spot mule deer, elk, black bear, or bighorn sheep.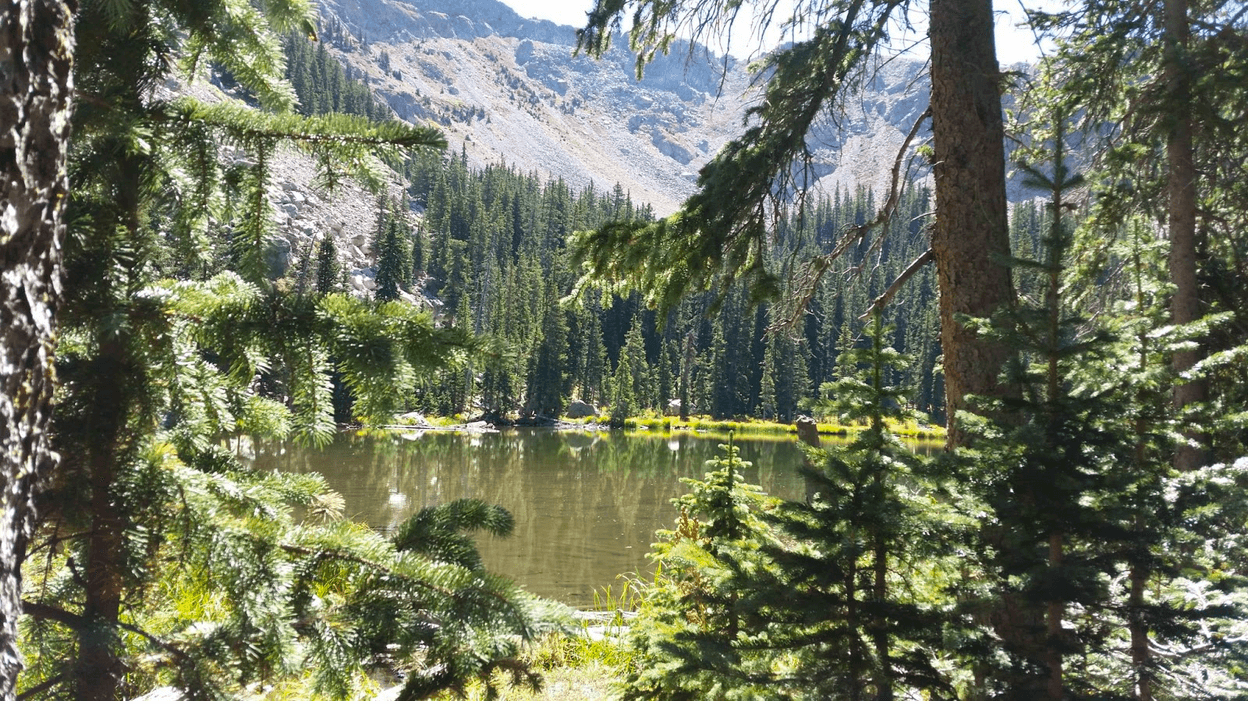 To sum things up, with over 1,000 miles of trails at your disposal, your opportunities to explore this mountainous area by hiking, horseback riding, and trail-biking are limitless.
Santa Fe Canyon Preserve
The Santa Fe Canyon Preserve is only 3.2 miles from the Inn of the Turquoise Bear. Being so close offers a convenient way to get out to enjoy nature but still allows plenty of time to enjoy other aspects of Santa Fe. Once upon a time, the Preserve was the site of a dam that supplied water to the city. However, now it's a wild area with a pond that attracts birds of almost 150 different types.
The pond is also the home of beavers. You may even see and hear them try to scare you away as they swat the water with their tail. It's a short 1.5-mile interpretive loop trail where you'll be able to learn about the area and enjoy the colorful wildflowers along the way. It's a great way to spend an hour or two absorbing nature in the morning or afternoon.
Historic Inn of the Turquoise Bear
After a refreshing and thrilling day seeing the beautiful local, state, and national parks in Santa Fe, the Inn of the Turquoise Bear will provide a pleasant contrast and respite. In fact, it may enhance your appreciation of being located close enough to be able to enjoy the best of both worlds – the rugged wilderness with the refined and luxurious comforts of the inn. Make your reservation now to enjoy the experience.