Santa Fe, located in the Land of Enchantment, has been luring people for decades with its rich cultural heritage, historic tales, and native lore. Combine all that with its vibrant downtown, adobe buildings, and artistic flare, and some people never leave. Others return again and again. Whether you're coming to Santa Fe for the first time, or the fifth time, book your stay at the Inn of the Turquoise Bear. Our rambling, historic, adobe estate, located just steps from downtown Santa Fe, offers guests an up close and personal look at what makes Santa Fe so special. Take a look yourself and tour our award-winning Santa Fe bed and breakfast.
Video Tour
Take a walk through our award-winning Santa Fe bed and breakfast as you watch this video tour of our historic estate. Experience the true spirit of the Southwest when you stay at our stunning adobe estate. Book your stay today!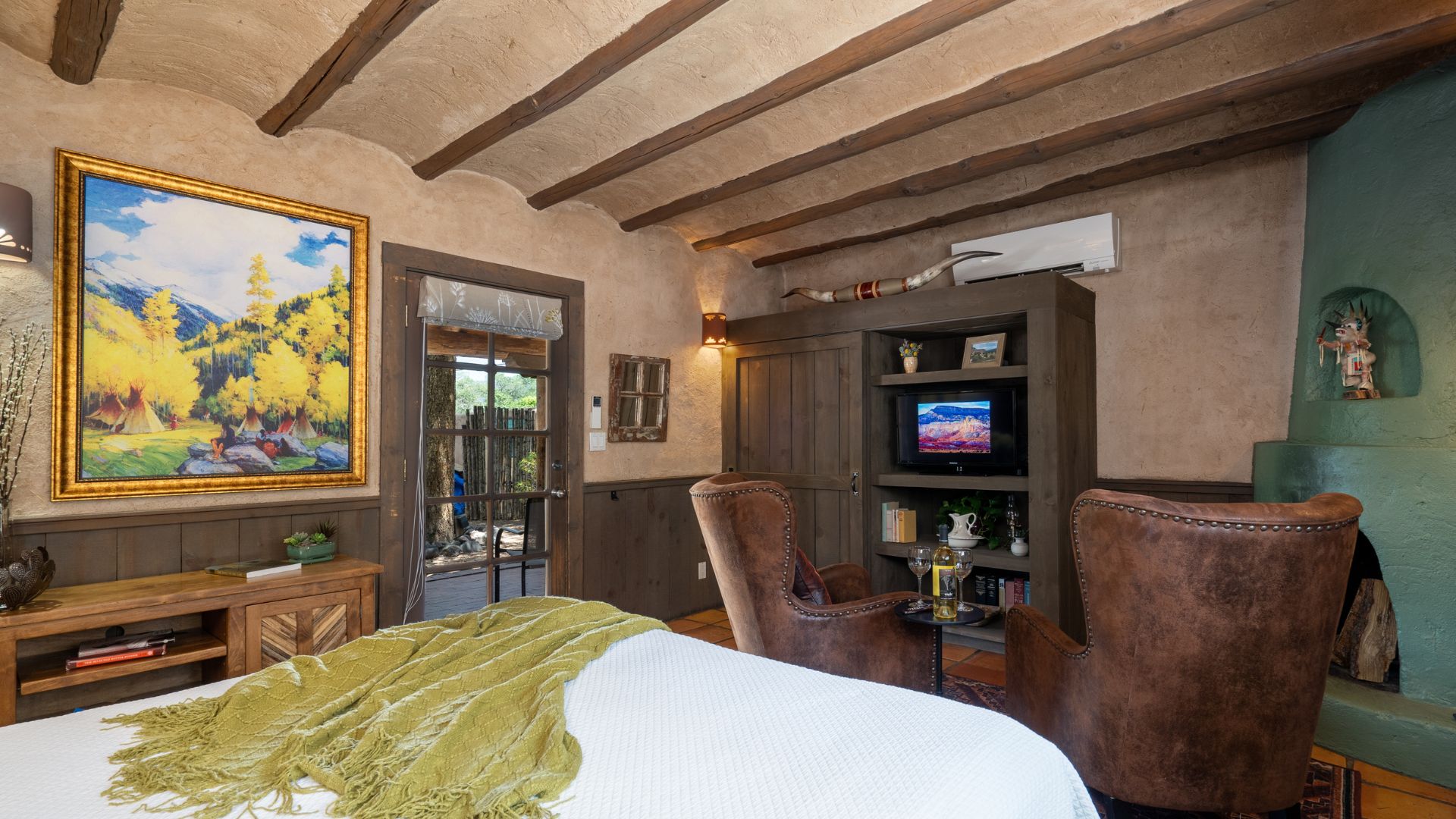 Unique Guest Rooms
Every guest room at Inn of the Turquoise Bear is unique, with its own character and charm, and named for a well-renowned artist and friend of the previous owner, Witter Bynner. Our historic rambling adobe estate has been restored over 150 years, which lends an authentic and one-of-a-kind look and feel to each room. You'll find 9 guest rooms total, some on the ground level, and some on the 2nd floor. Each has its own private entrance with a private patio or balcony. Southwest colors, such as lime and olive greens, terracotta, and turquoise blue feel the spaces. Beautiful framed Southwest art hangs on the walls, while Saltillo tile, polished brick, or hardwood flooring cover the floors. Each room is light-filled with windows offering views of the tall pines and terraced gardens that surround the property. Guests enjoy a private en suite bathroom, sitting area, and queen or king size beds. From Oct. 15 – April 15 guests take advantage of the Kiva fireplaces, which burn real wood from pińon trees, filling the rooms with the aroma of Santa Fe.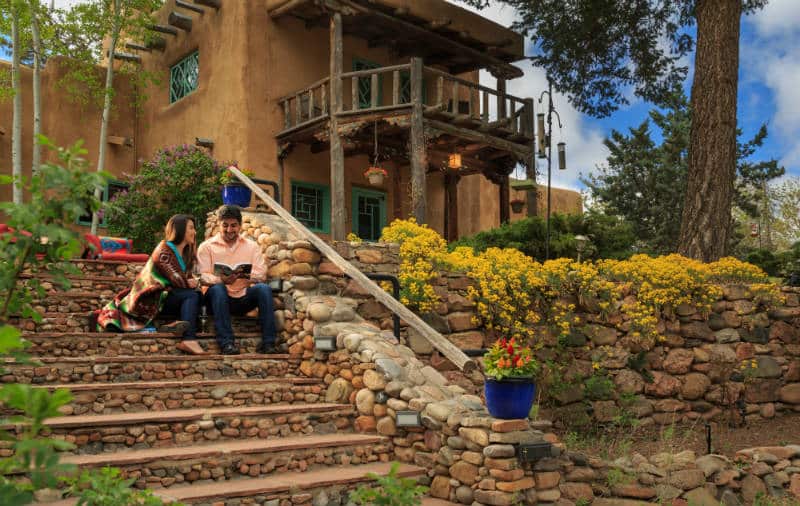 Terraced Gardens
Our signature portico, incredible rock terraces, soaring pine trees, and lush gardens create a beautiful and private outdoor space that lures guests via meandering flagstone paths, a hammock in the trees, and a patio for enjoying breakfast. During the summer months, the air is filled with lilacs, wild roses, and other flowers in the ground, in pots, and spilling over hanging baskets. The gardens reflect beauty even during the winter months, when white twinkle lights shine over sparkling snow that has lightly dusted the tops of the landscape and architecture.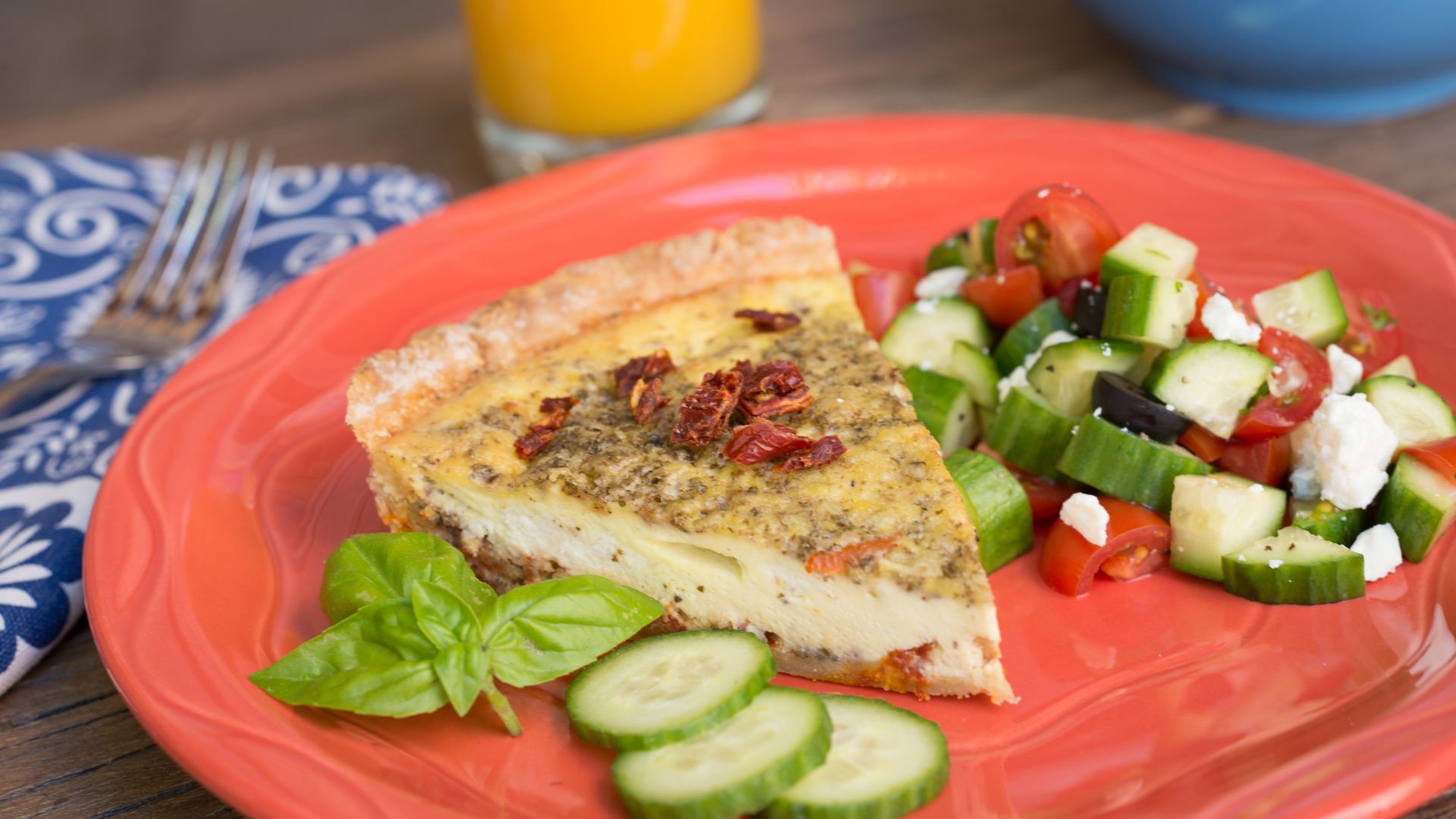 Gourmet Breakfast
Breakfast at Inn of the Turquoise Bear is more than just a meal; it's an affair. You will wake to the option of enjoying freshly brewed coffee and breakfast in the privacy of your guest room, on one of our patios during the warmer months, or at individual tables in our dining room. In addition to a variety of beverages, fresh-baked goodies, seasonal fruit, yogurt, and cereal, we'll treat you to a fruit-blended smoothie followed by a deliciously hot entrée. Imagine mini Dutch pancakes with scratch-made lemon curd and blueberry compote, or a classic French quiche Lorraine served with spring greens and asparagus salad. Or swap the day's entrée with huevos rancheros. We also offer made-to-order eggs daily. The choice is yours.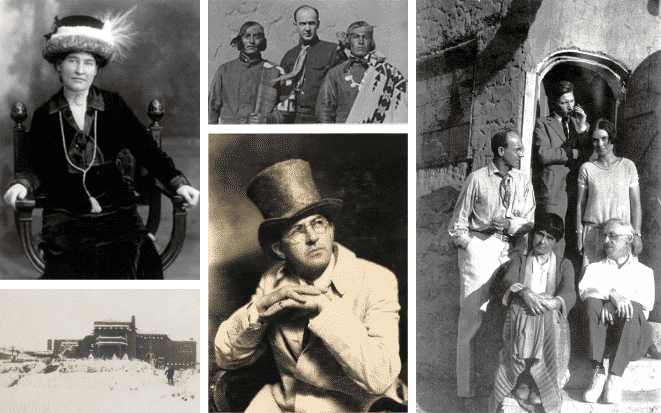 Historic Significance
Our Inn of the Turquoise Bear bed and breakfast is rich in history, and one of the most important historic buildings in Santa Fe. Staying at the inn is like stepping back in time as you trace the steps of legends gone by. The story began at the turn of the 20th Century when Witter Bynner turned a core of rooms from the early 1800s into a rambling Spanish-Puebo Revival style adobe estate. Bynner and his companion, Robert Hunt, frequently hosted parties for friends and fellow artists, so much so that Ansel Adamsreferred to them as "Bynner's bashes' – indicative of the riotous nature of the parties. Bynner's well-known, and in some cases, world-renowned guests include:
American landscape photographer and environmentalist Ansel Adams, the most important landscape photographer of the 20th century known for his black-and-white images of the American West
American modernist artist Georgia O'Keeffe (a museum devoted to her life and works is located right here in Santa Fe)
British author and poet D. H. Lawrence
Russian composer, pianist and conductor Igor Stravinsky
American lyrical poet and playwright Edna St. Vincent Millay
American poet Robert Frost (only poet to win 4 Pulitzer Prizes in Poetry)
American playwright and novelist Thornton Wilder (Pulitzer Prize winning play, Our Town; U.S. National Book Award for The Eighth Day)
American Actress Clara Bow, who successfully transitioned from silent films to "talkies"
Australian-born actor Errol Flynn, who achieved worldwide fame during the Golden Age of Hollywood
American actress and dancer Rita Hayworth, who appeared in 61 films over 37 years
And the list goes on…
Upon Bynner's death, he willed his estate to Santa Fe's St. John's College who used the space as a residence hall. In 1996, Ralph Bolton and Robert Frost purchased and restored the estate, and turned it into a bed and breakfast. They're faithful restoration work earned this building a place on the National Register of Historic Places. Then, in 2014, Dan Clark & David Solem purchased the inn. Our goal is to reignite the creativity, hospitality, and comfort that Bynner instilled inside and out, to protect the estate's significant legacy, and to provide each and every guest with a restorative and authentic Santa Fe experience.