Santa Fe celebrates its own, unique beauty all year long. However, those who have witnessed autumn's majesty understands why it's called the Land of Enchantment. Between mid-September and early October, our treasured Aspen trees begin to transform, gilding the horizon with incredible sprays of gold. If you're interested in seeing this stunning Southwestern scenery for yourself, here are the 5 best ways to enjoy fall foliage in Santa Fe, NM.
1. Hike the Trails
Grab a backpack, lace up your boots, and immerse yourself in the glorious natural beauty of the local hiking trails. For a moderate hike, we suggest the appropriately titled Aspen Vista Trail. Arguably the best place to experience the fall colors, this trail is approximately 11 miles round trip and offers an incredible view at the summit. For a more casual hike, head over to Hyde Memorial State Park and explore the East Circle or Piggyback Trail.
2. Take a Drive
If you're up for a day trip, hop in the car and head up the High Road to Taos. This route offers incredible views, taking you through the glorious wilderness and a few charming mountain towns. The full drive to Taos is around 105 miles, so prepare to turn around before reaching the end or spend the whole day cruising. The last two weekends in September over 70 artisans, known as The High Road Artisans, open their studios and galleries for their annual art tour along the route. For a shorter drive, the Santa Fe National Forest Scenic Byway takes you on a 16 mile drive through Hyde Memorial State Park, ending at Ski Santa Fe. This is a popular route in fall, so expect to see plenty of other sightseers along the way.
3. Saddle Up Horseback
If you're looking for an authentic Southwestern adventure, horseback riding is a great way to explore the Santa Fe wilderness. Vision Quest Horseback Rides will take you on a breathtaking tour around the Sangre de Cristo mountain range, and offers a variety of experiences from private trail rides to custom packages, and even pony rides for the kids. When planning your visit, make sure to head to their website and book ahead.
4. Soar the Skies
For a truly unique view of the glittering Aspens, why not try a top-down perspective? Reserve a flight with Santa Fe Balloons and let an expert pilot take you on an incredible journey above the sprawling wilderness. In fact, if you're planning a fall vacation to New Mexico, why not visit the Albuquerque International Balloon Fiesta? The largest hot air balloon festival in the world, this colorful event takes place during the first week of October and offers plenty of opportunities for patrons to catch a lift.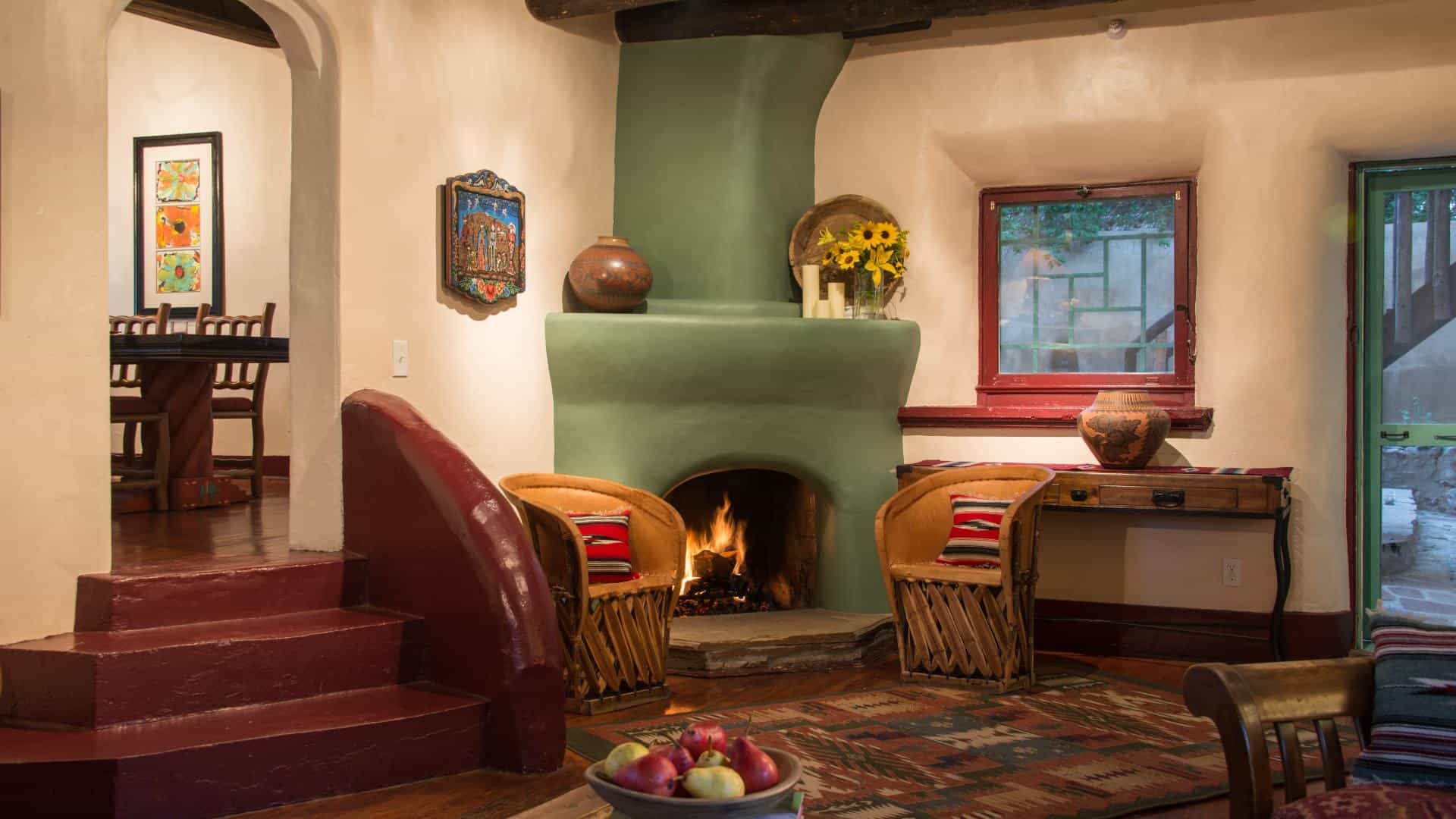 5. Rest and Rejuvenate
After taking advantage of these 5 best ways to see fall foliage in Santa Fe, NM, you'll want to rest and rejuvenate. Come experience the luxurious accommodations at Inn of the Turquoise Bear. Our historic adobe estate is conveniently close to the very best attractions in Santa Fe. What's more, you'll feel perfectly at ease as you explore our lush gardens, relax in one of our well-appointed guestrooms, and indulge in a delectable gourmet breakfast every morning. Fall is just around the corner, so check for availability now and start planning your idyllic fall getaway to Santa Fe.
Published August 5 2021