We are thrilled to be celebrating 25 years of serving guests in Santa Fe, NM. Silver, the symbol for 25th anniversaries, symbolizes something brilliant, radiant and enduring. As one of the most precious metals globally, and one that is prominently used locally with turquoise jewelry, silver indeed represents an important milestone. And it certainly does for Inn of the Turquoise Bear. We've been providing our guests a unique experience in Santa Fe. And we plan to continue doing so for years to come. We look forward to celebrating this milestone with you during your visit this year!
Our History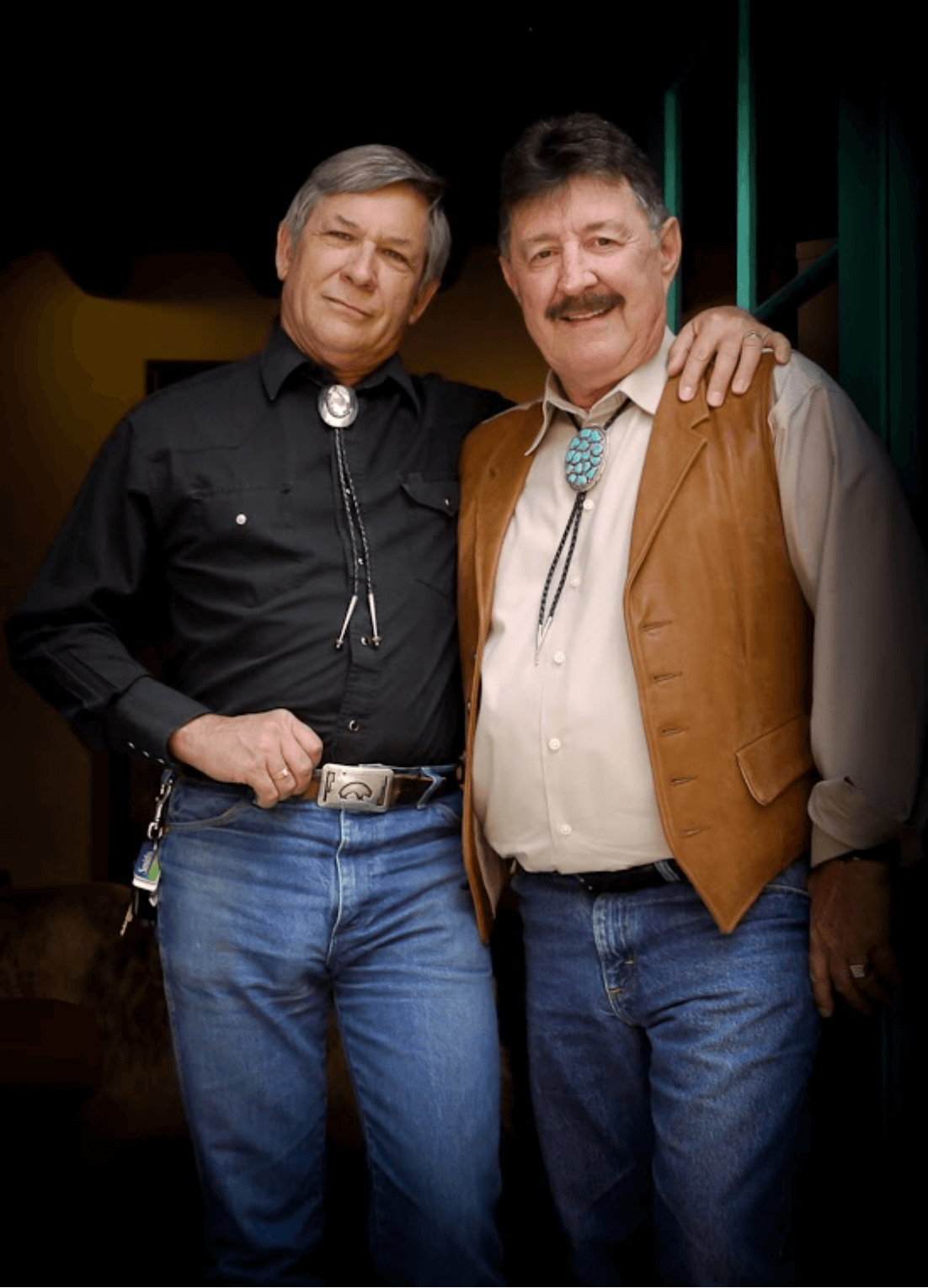 Built in the early 1900s by Witter Bynner, a notable American poet, writer, and scholar, The Inn of the Turquoise Bear is a beautiful two-story adobe Spanish-Pueblo. Witter built his estate starting with two separate three-room houses that date back to the early 1800's. He then expanding it considerably. In fact, it is one of Santa Fe's most significant historic estates. It's proudly listed on the National Register of Historic Places. What's more, the original owner and building played a considerable role in developing the southwestern community of Santa Fe.
In 1996, Robert Frost (left) and Ralph Bolton (right) restored the estate and turned it into The Inn of the Turquoise Bear Bed and Breakfast, having serving guests here for 18 years. In doing so, they successfully retained the villa's authentic Northern New Mexico charm, and continued Witter Bynner's spirit of hospitality.
Inn of the Turquoise Bear Today
Dan Clark and David Solem purchased the Inn in April 2014. Their goal was to revitalize everything for which this home was legendary: comfort, creativity, and hospitality. Always at the forefront of their thinking was safeguarding and extending the legacy of Witter Bynner. During the past 25 years, guests have immensely enjoyed imagining spending the evening in the same room where D.H. Lawrence, Ansel Adams, Igor Stravinsky, or Georgia O'Keeffe have slept. Plus, visitors have found each room to be unique, giving them something different to enjoy with every visit.
Guests spend their time experiencing Santa Fe's charms, exploring the Land of Enchantment, and taking part in the area's abundant activities. At the end of a busy day exploring, guests relish relaxing in a hammock or one of the Inn's cozy sitting areas. The rock terraces and lush gardens also offer moments to sit and enjoy the mountain views, towering pine trees, and beautiful New Mexico sky. Catching the scent of lilacs and roses or a hint of pine in the air enhances the tranquil experience. Everything at the Inn captures the essence of Santa Fe's past and present. Innkeepers Dan, Alex and their Team look forward to serving you and making your visit to Santa Fe a pleasurable occasion!