Are you wondering where to go for lunch or dinner when you're in Santa Fe? If you like good beer, then visiting one of the pubs in the Railyard area is a must – the locals love them. Tasty food, great atmosphere, friendly service and fantastic beer await at Santa Fe's new beer booming Railyard and elsewhere in town. Here are some fantastic Santa Fe breweries – a gastronomic delight!
Second Street Brewery
It's been a story of steady growth for Second Street Brewery. It all began in 1996 when they opened the original brewery. That original brewhouse is still going strong and is in full operation. The year 2010 gave birth to a second location beside the Santa Fe Farmers Market. Then, in 2017 came the Rufina Taproom, and shortly afterward in 2018, Second Street Brewery was packaging and distributing beer statewide to the delight of New Mexico beer lovers.
The Beer
You will find a great rotating selection of beer here and daily specials. Want to try something new? You can sample most of their beers in 4oz glasses. Or purchase a flight to try several. Stouts, porters, IPAs, it's here and more.  If you're not a beer specialist, the experienced staff are all beer lovers and can help you find and sample a favorite.  Our favorites include their English Bitter – Rod's Best Bitter, Kölsch, or their Boneshaker special bitter.
The Food
An all-important reason to go to any restaurant is the food – fantastic food. That's what the locals and visitors alike have found here. Choose from a wide range of tempting menu options – you'll love the large portions too. Favorites include, the Alien Burger, their green chili cheeseburger, classic Rueben, Cobb Salad, and chile cheese fries!. Since you're in Santa Fe, a complimentary serving of Hatch chilies will top things off nicely.
Rowley's Farm House Ales
Rowley's Farm House Ales is small, independently-owned brewery focused on brewing rustic farmhouse and sour ales. In addition to their own beers, they have and extensive draft and bottle list of the best available beers from New Mexico and around the world.   They've even recently features Pabst Blue Ribbon….a beer from Dan, the Innkeeper's, home region!
The Beer
You will find a great rotating selection of beer here and daily specials from both Rowley's and other interesting local, regional and international selections.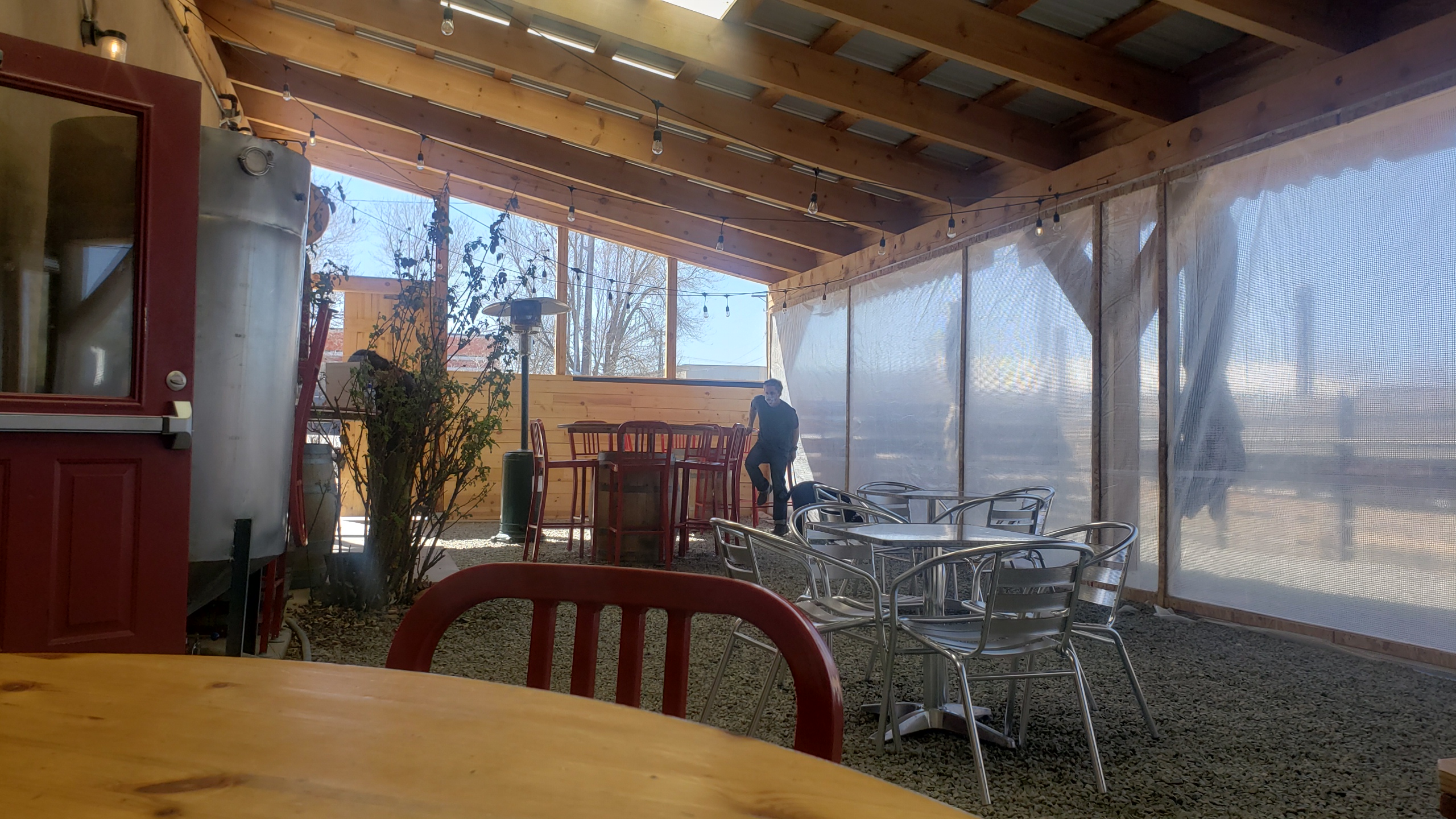 The Food
A Gastro-Pub delight.  The food here never disappoints!  We've loved the simple foods like Yorkshire Pudding with Gorgonzola Cheese Sauce … oh my Lord, or Wedge Salad. We love their Poutine, Pork Belly Corndog… What?… and their Korean Style Chicken Wings. You simply can't go wrong!  Their Chicken Biscuit Sandwich or Green Chile Tuna Melt… awesome!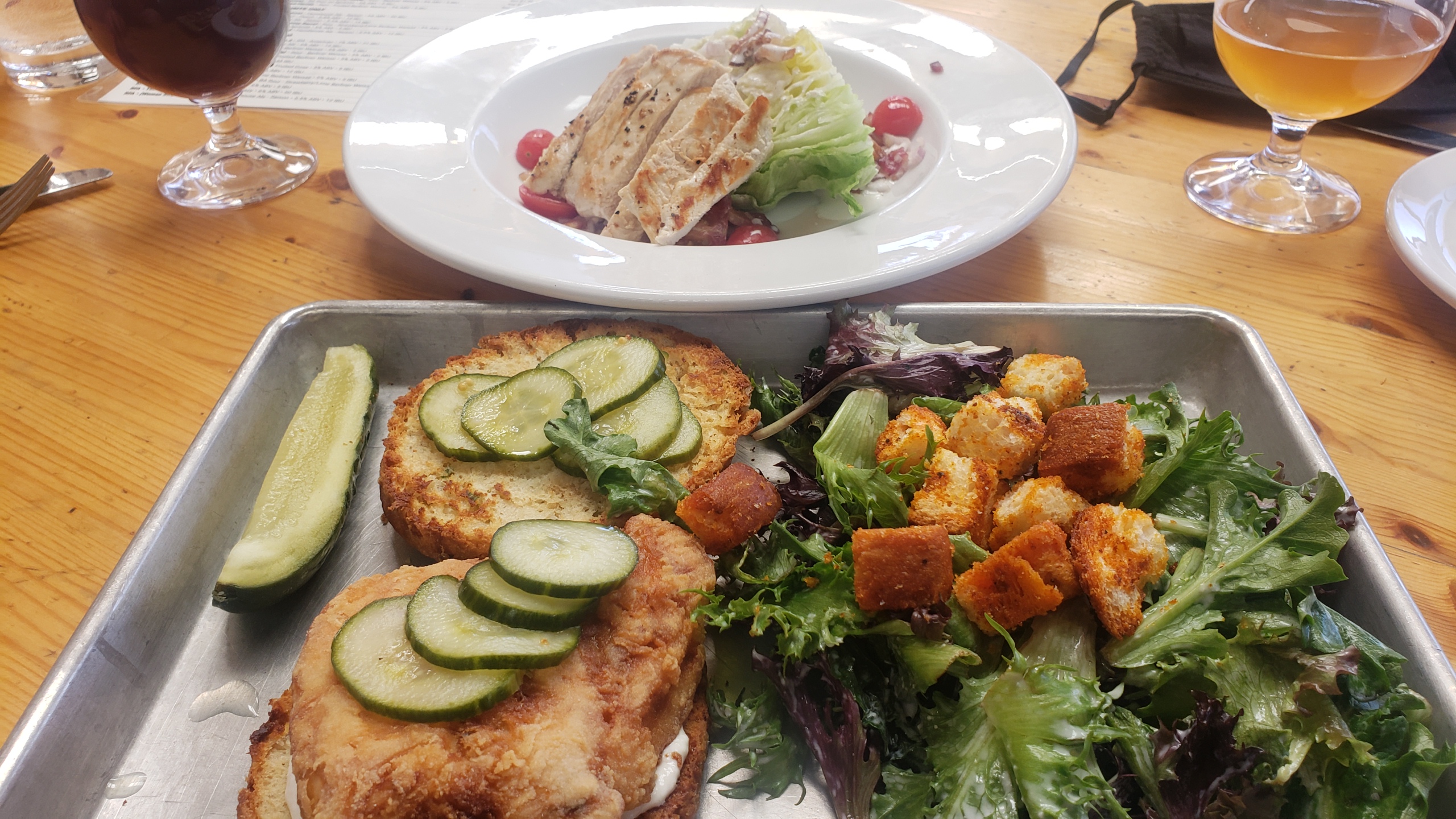 Bosque Brewing Company
Check out the Bosque Brewing Company in the Santa Fe Market Station Public House at the Railyard. If you're looking for a place with great craft beer with a fantastic view of the Sandia mountains, this is the place for you. Here you'll find a down to earth pub that serves tasty bar food and great beer. You'll be reassured knowing that social distancing measures, as well as proper cleaning practices, are currently in place. They also offer plenty of outdoor patio seating.
The Beer
You can count on six offerings that are offered year-round, as well as rotating specialty beers. They use traditional brewing techniques to produce their beer, but they also experiment with new ways and new recipes to create unique brews, with names to match, like Elephants on Parade. Bosque's beers are available on draft, while limited runs of bottled specialty beers are available at each taproom.
The Food
Expect a perfect spicy level where you can enjoy a bit of heat along with the food's flavor. Try the deep-fried cheese curds, green chili cheeseburger, or Kobe beef grilled burger! But be sure to save room – their desserts are incredible.
Santa Fe Brewing
Established in 1988, Santa Fe Brewing Company is the oldest brewery in New Mexico. To produce delicious ales and lager, they use only the finest ingredients and water that comes from their own artesian well. There's plenty of seating and space and they take COVID precautions.
The Beer
Santa Fe Brewery shines in making beer. They maintain an offering of 9 year-round favorites: Happy Camper IPA, Freestyle Pilsner, Imperial Java Stout, 7K IPA, Santa Fe Pale Ale, Santa Fe Nut Brown, State Pen Porter, and Chicken Killer Barley Wine. As for seasonal offerings, you can taste the Oktoberfest, Lustgarten, Adobe Igloo, and Gnarly Root, depending on when you stop in.
The Food
The emphasis is on great beer, but currently the kitchen is closed. They do offer a food truck in case you get hungry.
Chile Line Brewery
An exciting story comes with this brewery. The owner, Alexander Pertusini, came to this country from Italy with his father. One thing his father brought with him is a love for Italian food. Utilizing Italian family recipes handed down generation after generation makes for unforgettable meals.
The Beer
Chile Line Brewery specializes in small-batch smoked beer and its flagship beers. You may like Que Pasa Pilsner and Que Picante Red Chile – they have both developed a following.
The Food
The restaurant part is Lino's Trattoria and Pizzeria. You'll enjoy Italian food at it's finest. They also pair the cuisine with their outstanding beer. It's worth a visit.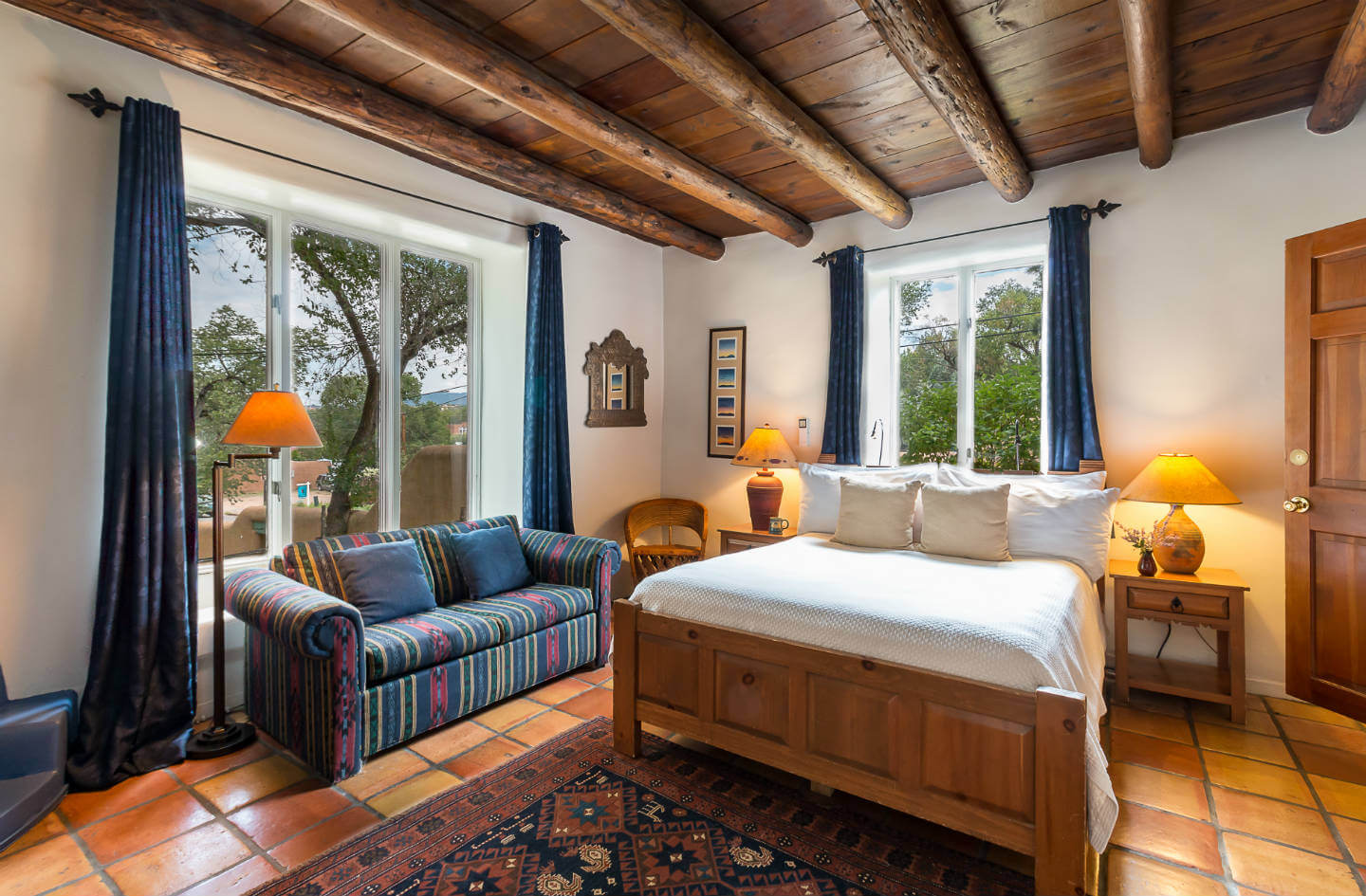 Lodging in Santa Fe

You now have four breweries in Santa Fe NM for great food and beer. If you're looking for a night out at a great pub, these are great choices. Or, if you're out shopping or visiting galleries, these are great places to rest tired legs and fill a hungry stomach and relax over a cold beer. Plus, if you find a favorite beer, grab a growler to take back to your cozy guest room at Inn of the Turquoise Bear. Enjoy!