We are open and happy that New Mexico and the US is on the road to recovery from COVID-19! We will do our part to keep and maintain our recovery.
New Mexico has recently re-instituted the indoor mask requirement for all indoor spaces, regardless of vaccination status, unless eating or drinking. We will be wearing our masks indoor and appreciate if you do as well.
As you begin to make your travel plans, we know getting away safely and in a pristine location is going to be paramount in your decision process.. Staying small is staying safe!  Check for the latest New Mexico public health orders here.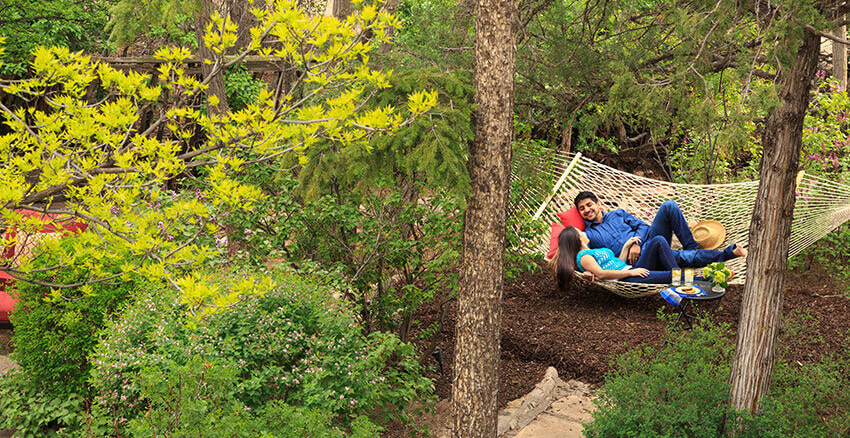 Social Distancing the Way Mother Nature Intended
Our historic estate was built to create community, but naturally provides for distancing. Seven of our nine guest rooms have private entrances from the garden and don't share hallways or entrance areas with other rooms. Our acre of terraced gardens provides ample space to rejuvenate and relax.
New Mexico offers visitors many options to get away. Hiking among towering Pines and Aspens, day trips to the painted desert, picnic excursions to alpine meadows and lakes so pristine the wildlife will eat your lunch from your hands! Low people density and natural expanse make our Land of Enchantment the perfect safe and beautiful getaway.
We are here to make sure your stay is safe, enjoyable, and truly a relaxing respite from the stress of everyday life. Read on for the additional changes and procedures we have made to allow you to travel and get away safely and with confidence.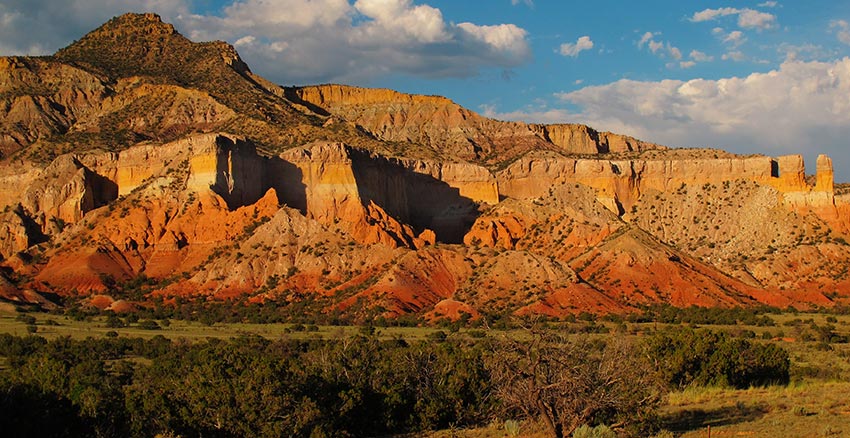 Iconic Santa Fe
Experience Iconic Santa Fe without leaving our property! Revel in relaxation at our rambling adobe estate and lush gardens. Enjoy:
Private guest room entrances from lush gardens
An acre of private grounds with towering pines, mountain views, seating and dining areas throughout the grounds to spread out and relax
Two hammocks to nap on, a location just a 15-minute walk to Santa Fe's historic plaza and easy access to ample hiking, mountain biking trails, and day trips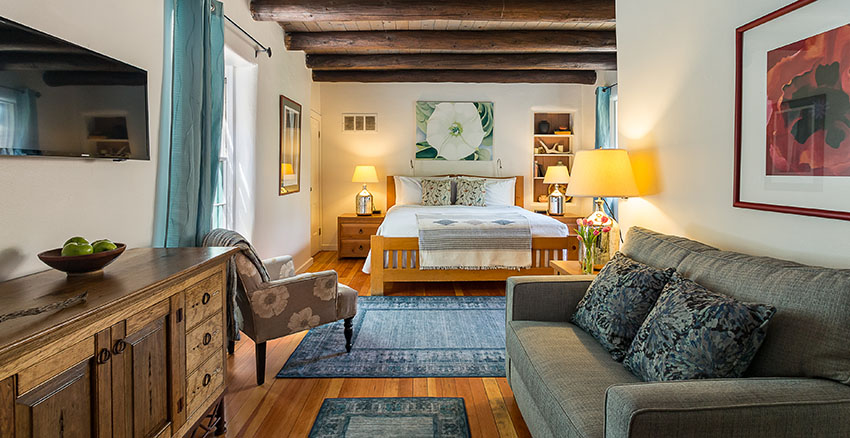 Guest & In Room Safety
Self-check in and out available upon request; otherwise we will greet you with a smile behind our face mask and keep our social distance.
We will not enter a guest room for servicing during your stay unless expressly requested at breakfast each morning. Servicing must be completed by 2 pm.
All rooms have a private bathroom and individual heat and air conditioning.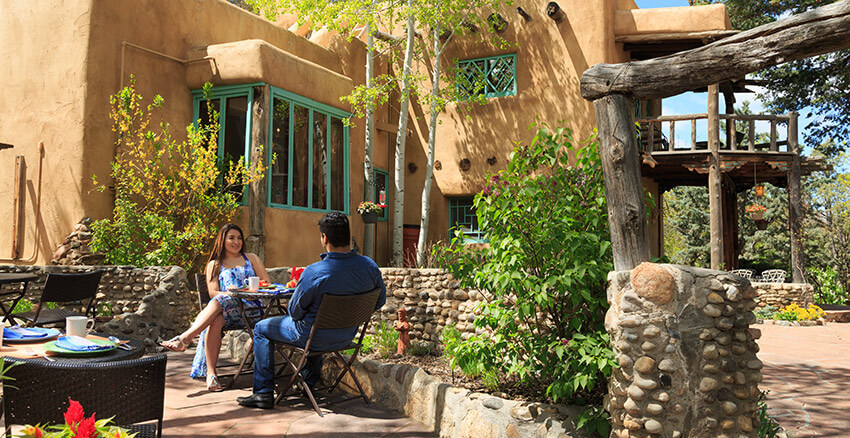 Breakfast Options
Our multi-course gourmet breakfast service has not changed. Dine inside, outside or in your room. You have the choice each day. Enjoy breakfast service outside at wicker café tables on one of our expansive flagstone patios. Dine in our charming adobe dining room where seating location and times will be staggered to accommodate maximum social distancing. We are also happy to help you make a tray for you to take back to your room to enjoy. No time for a sit-down breakfast? We are pleased to provide a continental take-away breakfast to watch the sunrise from our nearby mountain trails or to get on the road early.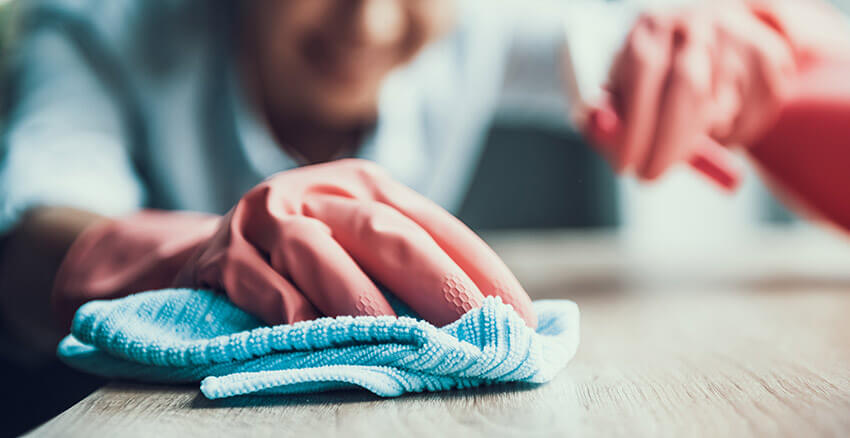 Enhanced Cleaning
Comprehensive COVID-19 guidance is in place to keep our guests and staff safe.
Our staff will wear face masks when interacting with guests. Feel free to wear one also.
We clean all frequently touched surfaces throughout the property and sanitize commonly used surfaces throughout the day such as doorknobs, handrails, tables, remote controls, lamp switches, etc.
Hand sanitizer is available in all public areas, at check-in, and included as part of our in-room guest amenities.
Servers will be wearing face masks when serving food and snacks.