Our smallest room, the O. Henry Room in our bed and breakfast in Santa Fe, NM is a standard-sized room accessible from inside the Inn and features a queen bed, air conditioning, viga beam ceiling, two sitting chairs, and wood floor.  Our wood burning fireplaces are available Oct. 15 – April 15.   TV trays are available for in-room dining.
The private en-suite bath includes a large talavera-tiled shower.  This room is named for the famed short-story writer whose work was edited by Bynner when they lived in New York.  The sale by Bynner of three short stories by O. Henry paid for the construction of several rooms in the estate.  Pets are NOT allowed in the O. Henry room.
This room in our Santa Fe bed and breakfast had adjoining doors with the Georgia O'Keeffe room.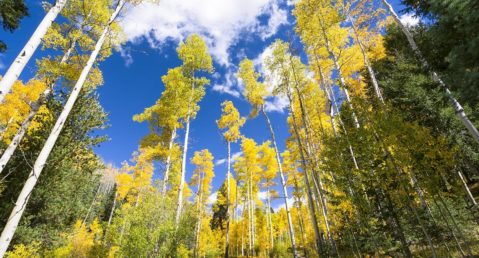 Hiking & Outdoor Adventure
Santa Fe offers a variety of beautiful hiking trails that can be enjoyed throughout the year. From the peaks of the Sangre de Cristo Mountains to colorful canyons and painted desert landscapes, there is an incredible variety of experiences all with an hour's drive. Stay fueled up and safe on the trail by adding our Turquoise Bear Trekking Package to your stay! 
Bear Exclusive: We have curated our favorite trail recommendations into our free digital hiking guide you can download here.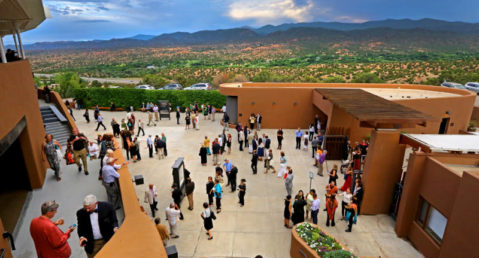 Arts & Culture Immersion
The City Different has been a mecca for artists for hundreds of years. Immerse yourself in the experience by staying at our iconic adobe estate that was once the home of Witter Bynner, American poet, writer and scholar, and who entertained many celebrity guests. Venture down to the historic downtown Santa Fe Plaza to browse the Indian and Spanish markets, explore a myriad of galleries and shops or take in a free concert. We also highly recommend spending an afternoon on Canyon Road. You can start with our 5 Must-See Galleries and then keep exploring from there.
Bear Exclusive: Get tickets to the outdoor Sant Fe Opera and request one of our three Opera Tailgating packages for a truly unique experience,