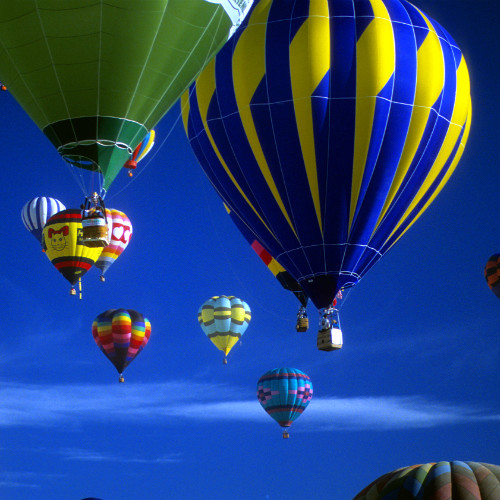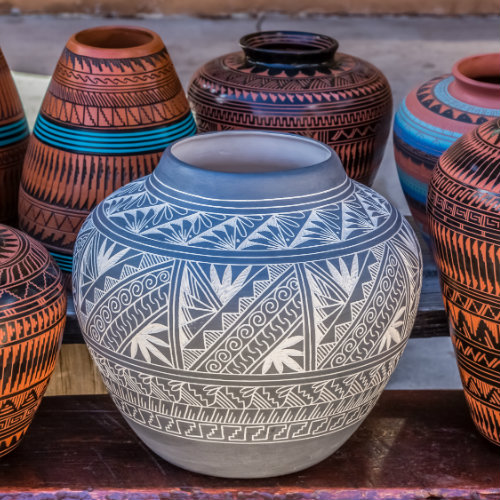 Top Fall Activities in Santa Fe
The aspens are ready for your arrival. And that's not all! Fall is filled with exciting events and festive activities. Check out some of our favorites and start planning your getaway today!
Albuquerque International Balloon Fiesta
One of our most beloved events is here! Join us in Albuquerque, a great day trip from the Turquoise Bear, for the world's largest hot air balloon festival! Starting on October 7th, experience 9 days of chainsaw carving demonstrations, light shows, and of course hundreds of hot air balloons. There's still time to join us for this magical fiesta of color and lights!
Fabulous Autumn Hiking
Speaking of Aspens, Santa Fe is home to a plethora of incredible hiking adventures and this is the perfect time to explore these colorful trails. Check out our list of favorite Santa Fe trails and be sure to book our Trekking Package!
Fall Fun On The Slopes
The mountain will be opening soon! If you're not familiar with Ski Santa Fe, it's so much more than ski slopes. There is disc golf, live music events, and so much more.
Santa Fe Farmers' Market
A must-visit especially for our foodie friends, the Santa Fe Farmers' Market is an incredible congregation of the best local farmers, ranchers, shepherds, herbalists, horticulturists, beekeepers, artisans, weavers, and the list goes on! Happening every Tuesday and Saturday, 8am-1pm, make this a stop during your Santa Fe getaway!
Galisteo Studio Tour
Calling all art lovers! Don't miss this awesome annual event featuring over 30 local artists and their work. The Galisteo Studio Tour is a free art walk open to the public and takes place on October 14th & 15th! Enjoy walking through our historic adobe village and exploring the open studios.
Find Your Favorite Room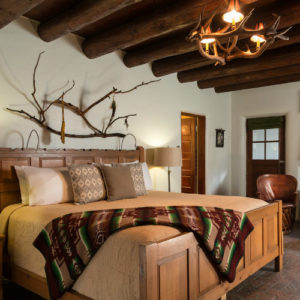 Join us at our beautifully restored adobe estate, complete with peaceful gardens and modern amenities. Each of our 11 rooms and suites offers luxurious comfort set in a unique and authentic Southwestern atmosphere. Pick your favorite and find your way to Santa Fe today!
5-Star Santa Fe B&B
"I have always wanted to stay at the Inn of the Turquoise Bear so when I came to Santa Fe for Indian Market I made sure I got a reservation (hint: reserve early!). My room was the Ansel Adams room which is perfect for 1-2 people. The room has a private bathroom with shower and is very quiet and very comfortable. The owners have an amazing breakfast spread that can't be missed! In the afternoon they have a wine happy hour that is a great opportunity to meet and chat with the other guests. I got some great dinner recommendations this way! Also, it's an easy walk to the Santa Fe Plaza from the B&B. I've stayed at several hotels in Santa Fe and I definitely recommend the Inn of the Turquoise Bear."
-Atomic0001, TripAdvisor.com