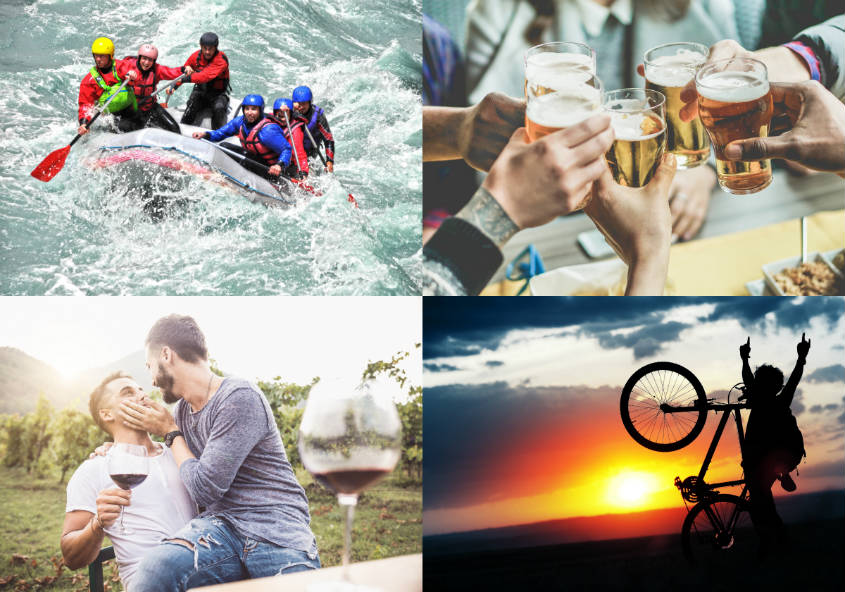 Early Summer Bucket List
While a summer getaway in Santa Fe is a must, peak season can be overwhelming with all that there is to see and do here and sometimes it's difficult to know where to start. We're here to help you out! Let us be your guide to some of the best activities, events, and gems of Santa Fe this season. Our Summer Bucket List has something for every southwest adventurer! From bikes and beer to rafts and wine, from mesa treks to pueblo visits, and everything in between, you'll find it during your visit at The Inn of the Turquoise Bear! Book today for May or June and start checking off your bucket list!
Get Mom the Perfect Gift
Not sure what to get Mom this year for Mother's Day? We have the answer! Sweep her off her feet with a Santa Fe getaway! All you have to do is order an Inn of the Turquoise Bear Gift Certificate and your work is done!
Absolute Delight in Santa Fe!
"Just spent a long girls' weekend at this utterly charming inn and it exceeded all of my expectations. The location is wonderful, the grounds lovely, the rooms beautifully appointed and comfortable (the bed sheets are incredible!) and the gourmet breakfasts simply amazing! The inn-keepers, Dan and Alex are lovely and gracious hosts who attended to our every need. I can not recommend the Inn highly enough!"-romandub, TripAdvisor.com