The distinguished poet, Edna St. Vincent Millay, was once engaged to Bynner. The room in our Santa Fe B&B was named for her as it is a pleasant light-filled room with large window views across the grounds, overlooking The Old Santa Fe Trail, and the Sangre de Cristo mountains beyond.
The room is furnished with a queen-sized bed, air conditioning, small sofa, viga ceilings, saltillo tile floor, Mexican equipale sitting chair, and sun-filled nook with desk leading to private patio with cafe table for dining. We regret our wood burning fireplaces are NOT available at this time. The room features a private ensuite bathroom with shower. The Millay Room is pet friendly. There is a step down into the room when entering and from the bedroom level to office nook and bathroom level.
This room has a private flagstone patio with cafe table for dining and is accessible from a portal entrance from a small tree-line courtyard just outside the room in our Santa Fe bed and breakfast.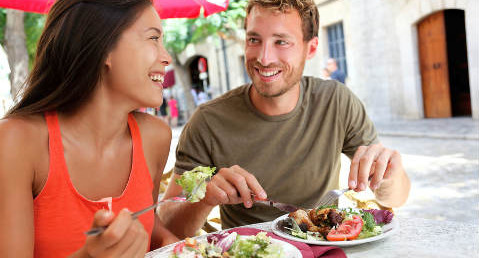 Stay Your Way – No Breakfast
Ask our guests and they'll tell you that our breakfast is not to be missed.  That said, not everyone is a breakfast person.  If you prefer lodging only, with no breakfast, we have a special rate for you.
This special rate includes our COVID-19 flexible cancellation policy which allows you to cancel your reservation 48 hours prior to the originally confirmed arrival date less a $50 + tax, cancellation fee per room  This rate DOES NOT include Breakfast but does include, fresh-baked treats, luxury linens, free wireless internet, free parking, & more!  This rate must apply to all nights of your stay.  It may not be used in combination with any breakfast included rate.
Available for new reservations only, may not be combined with other offers, rates, promotions, or third party gift certificates.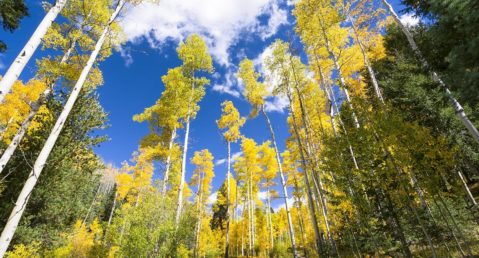 Hiking & Outdoor Adventure
Santa Fe offers a variety of beautiful hiking trails that can be enjoyed throughout the year. From the peaks of the Sangre de Cristo Mountains to colorful canyons and painted desert landscapes, there is an incredible variety of experiences all with an hour's drive. Stay fueled up and safe on the trail by adding our Turquoise Bear Trekking Package to your stay! 
Bear Exclusive: We have curated our favorite trail recommendations into our free digital hiking guide you can download here.