This room in our bed and breakfast in Santa Fe features built-in bookcases and overlooks the Inn's courtyard. The second-floor D. H. Lawrence Room is a junior suite named for Bynner's close friend and traveling companion.
Bynner along with D.H. & Frieda Lawrence traveled together on extended trips to Mexico, about which they each wrote books.  D. H. and Frieda spent their first night in an American home in this villa and were frequent guests here.
This light-filled room with adjacent sitting area features a queen-sized bed, air conditioning, kiva fireplace, wood floors, and private en-suite bath with shower.  The sitting area has a two comfy reading chairs, bookcases and one Mexican equipale chair.  An adjacent balcony with bench seating overlooks the interior courtyard with a rustic staircase leading to the courtyard.  Pets are NOT allowed in the D.H. Lawrence room.
The room is accessible only via the courtyard staircase. View our Santa Fe vacation packages and book your getaway to NM.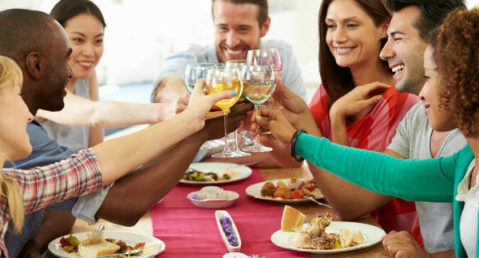 Santa Fe Restaurant Week Special
Available February 21, 2019 – March 4, 2019.  
Looking for a great opportunity to experience Santa Fe's world-class cuisine?  Join us for Santa Fe Restaurant Week 2019 and receive 20% off your room rate for each night of your stay.  Santa Fe restaurant week is celebrating their 10th year with 10 full days of dining deals – Friday, February 22nd to Sunday, March 3rd!
This year 54 Sana Fe restaurants are offering delicious, three-course prix-fixe dinners, priced at just $15, $25, $35, or $45 per person, depending upon the restaurant. Many will offer value-priced lunches as well.
New direct bookings only.  Not valid with other offers.
Enter Promo Code:  eatweek19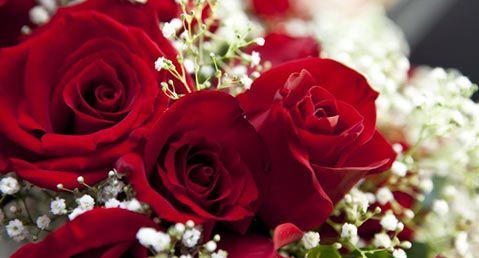 Isn't it Romantic
Flowers in a vase, chocolates, sparkling beverage to enhance your guest room's romantic ambiance.