The glorious Rio Grande brings thousands of outdoor enthusiasts to Santa Fe every year, from expert thrill-seekers to beginners testing their endurance on the racing river. Whitewater season lasts from March to October, and there are plenty of ways to experience the fun and excitement no matter your skill level. Here are just a few of the best whitewater activities around Santa Fe, NM.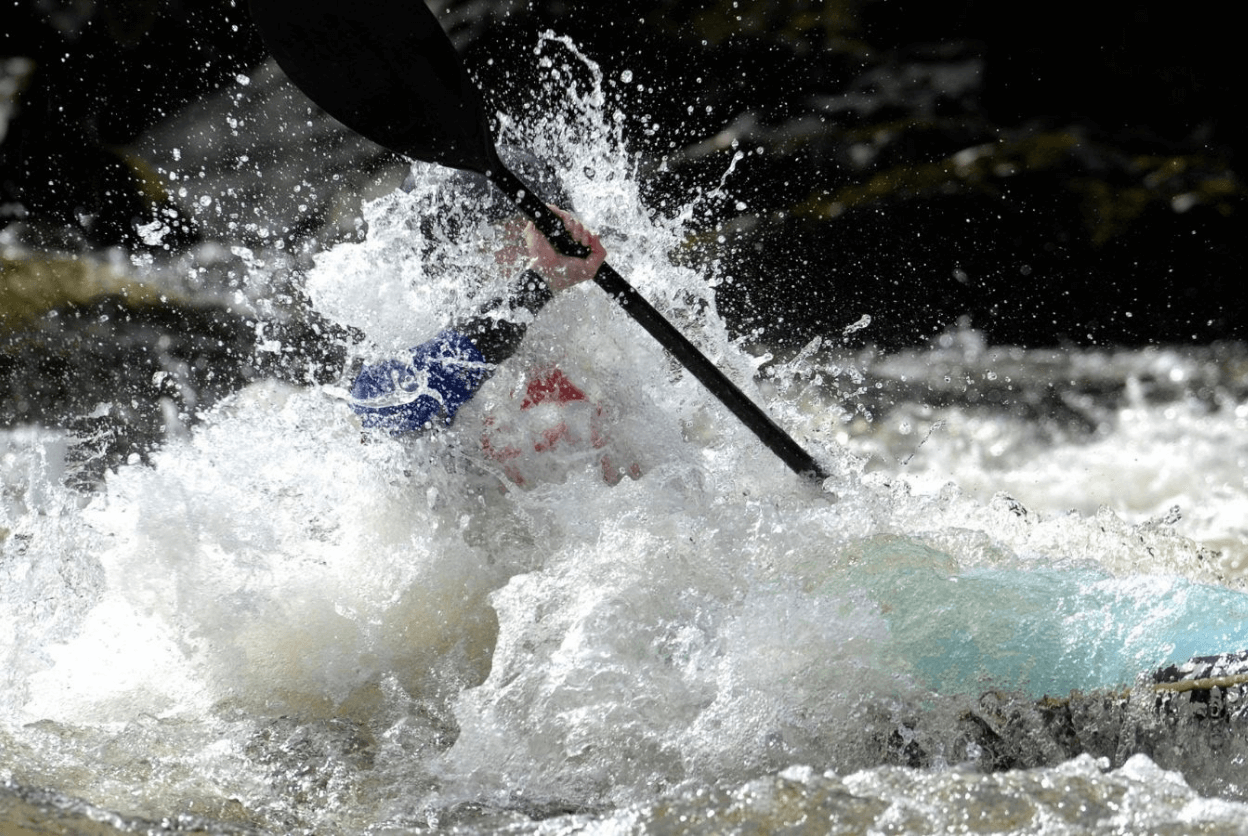 Rafting
Whitewater rafting is the most obvious choice for exploring the Rio Grande and Rio Chama, for good reason! Santa Fe Rafting Co. offers half-day, full-day, and even multi-day excursions for visitors to enjoy. For a mild and peaceful trip, take a tour along the Rio Grande Orilla Verde or the Rio Chama Chavez to Big Eddy. The Rio Grande Racecourse is the most popular stretch for those seeking something challenging, but calm enough to bring the kids along. If you're looking for a tour that will truly test your endurance, the Rio Grande Taos Box provides exciting class IV rapids and a stunning view of the Taos Gorge Bridge.
Kayaking
If you prefer to be the captain of your own ship, kayaking is the way to go. Take lessons from expert instructors at New Mexico River Adventures, or rent a vessel and take a self-guided tour. Traditional plastic kayaks are just fine for calmer stretches of water, but if you're looking to take on the rapids then an inflatable kayak (or "ducky") is going to be your safest option.
Paddleboarding
Stand-up paddleboarding (or SUP) is a fun and unique way to take in the scenery of the Rio Grande and Rio Chama. Kokopelli Raft Adventures offers expert instruction on flat water for true beginners, and on moving waters for those with a little more experience. If you've already got the basics down, you can rent a board and lead your own excursion at your own pace.
Fly Fishing
Land of Enchantment Fly Fishing offers full-service tours for the whole family. They provide all the equipment, tutelage, and refreshments you need to enjoy a relaxing day of reeling in trout. They offer half-day and full-day trips on a variety of rivers across Northern New Mexico, and you can opt to wade through the water or relax onboard a drift boat. If you're looking for an extended trip or a large group outing, they'll customize a package especially for you.
Once you've finished enjoying the rushing waters of Northern New Mexico, rest and recharge at Inn of the Turquoise Bear. Our intimate, historic property is the perfect place to enjoy the serenity and beauty of Santa Fe. With 9 unique and comfortable rooms to choose from, gourmet breakfast served fresh every morning, delectable house-baked treats, and guest-oriented attention to detail, Inn of the Turquoise Bear has everything you need for an idyllic and transformative Southwestern retreat.