When spring comes with warmer weather, it's normal to want to hit the trails to enjoy the great outdoors. In fact, after several winter months, we may need to release some pent-up energy. Hiking is a wonderful way to do that. Here are some beautiful places to hike in Santa Fe, NM as you prepare to take off to the countryside.
It's not surprising why many enjoy hiking up a trail as it puts them more in touch with nature. The uneven ground under your boots, the smell of pine in the air, hearing the wind whistling through the trees and birds singing is invigorating. What's more, what you see becomes much more pronounced as you slowly meander up or down the trail. Plus, there is the convenience of being able to stop and investigate whenever you notice something fascinating. So, what are you waiting for? Get your hiking gear out, and set out to enjoy the breathtaking and unforgettable New Mexico landscape.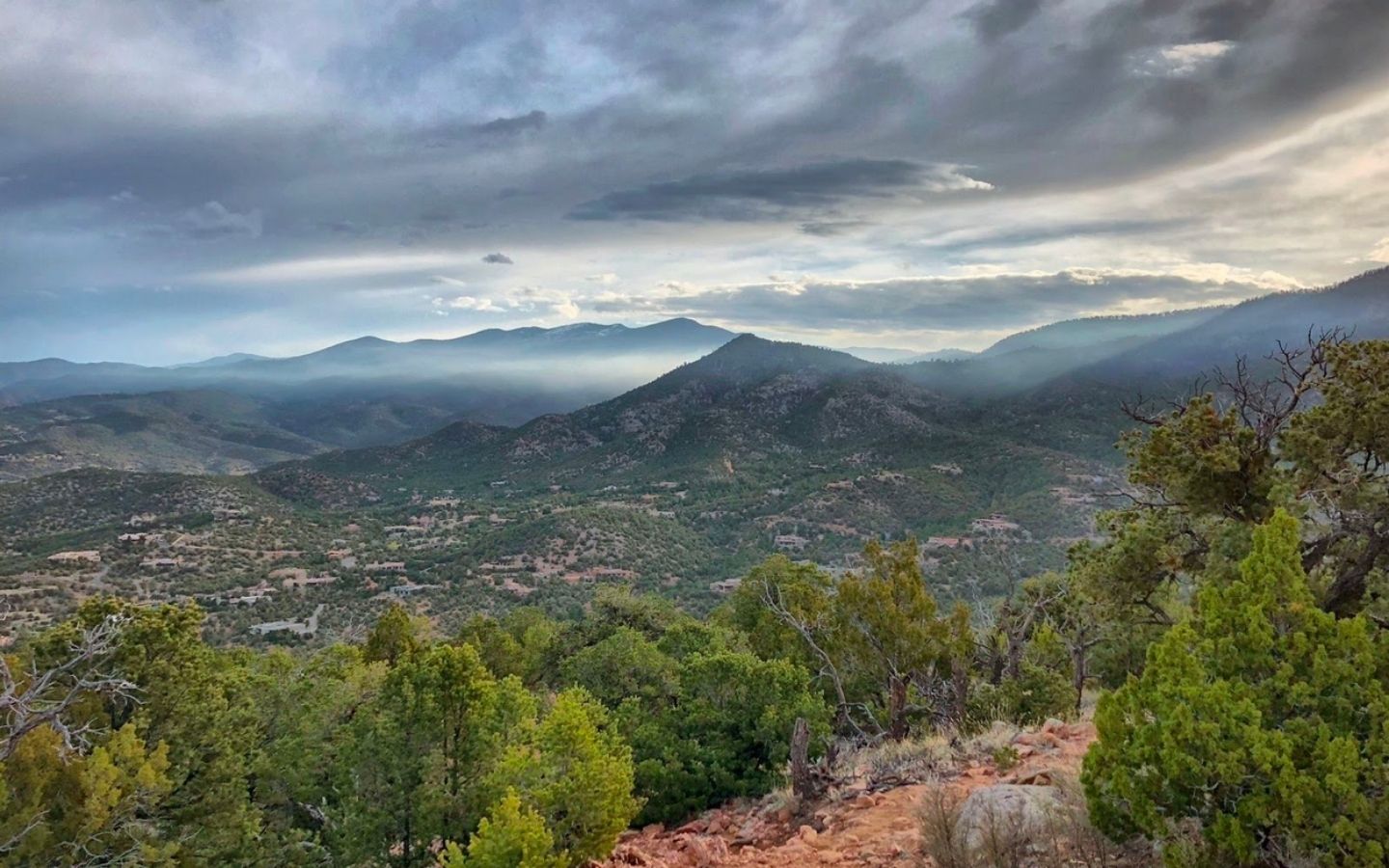 A Picnic Hike
A hike doesn't need to be grueling or of great length to be beneficial and enjoyable. Getting out and enjoying nature is what is important. Choose a place where you'll enjoy being outdoors. It may be somewhere close to Santa Fe. Or it could be somewhere in the Santa Fe National Forest where a hiker can seek out a scenic spot that they can easily access. All are great places to be immersed in nature and enjoy spending time with someone special.
Before you go on your hike, arrange to take on of our deluxe picnic baskets. They're perfect for a romantic and leisurely hike with your new sweetheart or your love of a lifetime.
Hiking into the Forest and Mountains
Is trekking into the forest and mountainous areas more of what you desire? It's all here close to Santa Fe. The Inn of the Turquoise Bear makes available a hiking guide and a Trekking Package for Two equipped with hiking poles, food, and what you need to have a great experience hiking back country New Mexico. The staff here at the Bear have been on every trail listed and can vouch for them. Trails range in length from 1.9 to 16 miles and vary in difficulty. If it's a day of adventure you want, most hiking trails are a short drive to the trailhead for you to set off for a great day of trekking up a mountain path. check out these three parks for some hiking trails with stunning views.
After taking advantage of these beautiful places to hike in Santa Fe, NM amidst the colorful landscape, you'll relish the luxurious amenities at the Inn of the Turquoise Bear. Kick back and relax in one of our courtyards. You'll find a peaceful setting where you can enjoy a favorite beverage while reflecting on the incredible day. It's a fantastic way to start spring. We hope to see you. Book Now