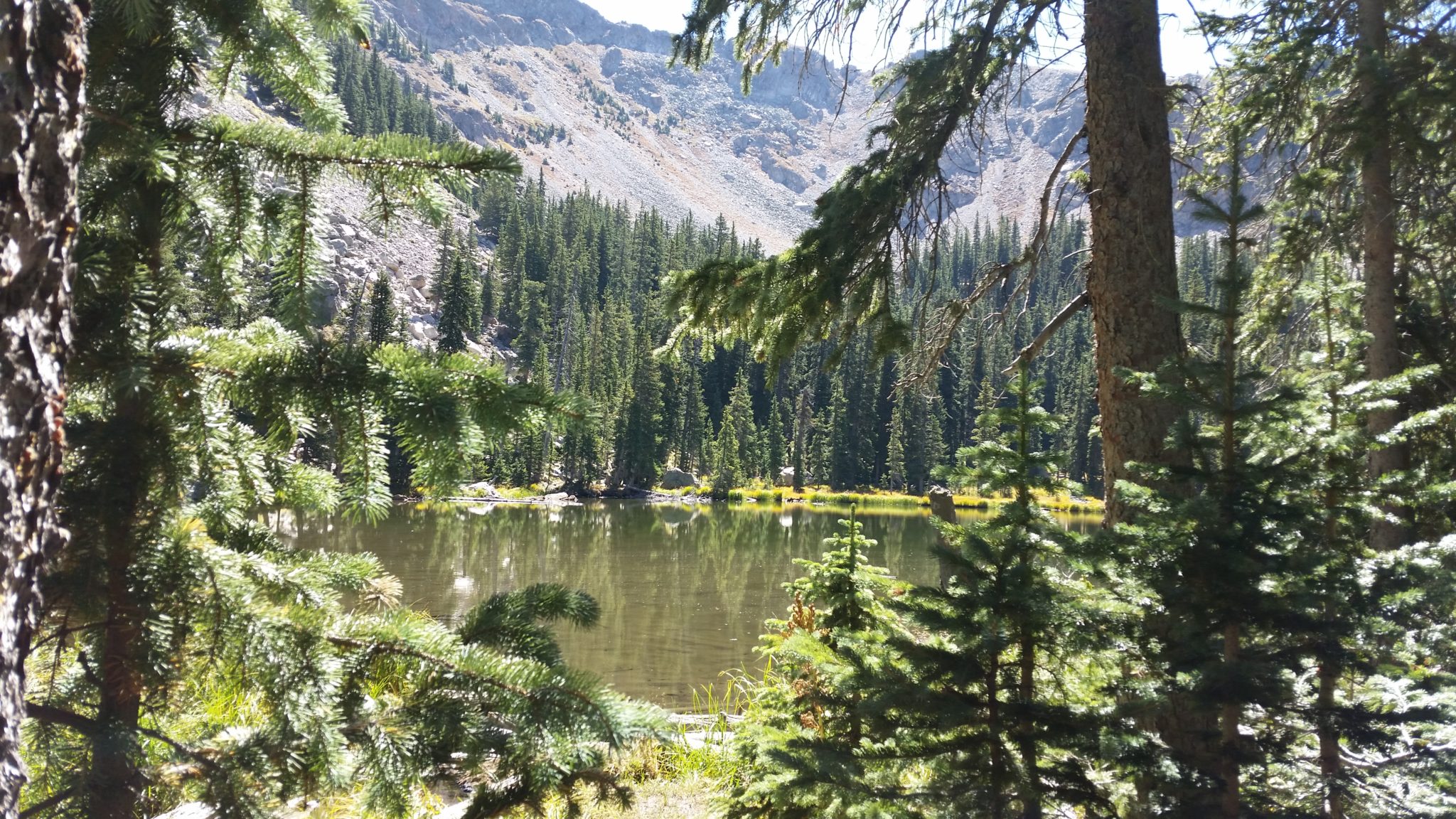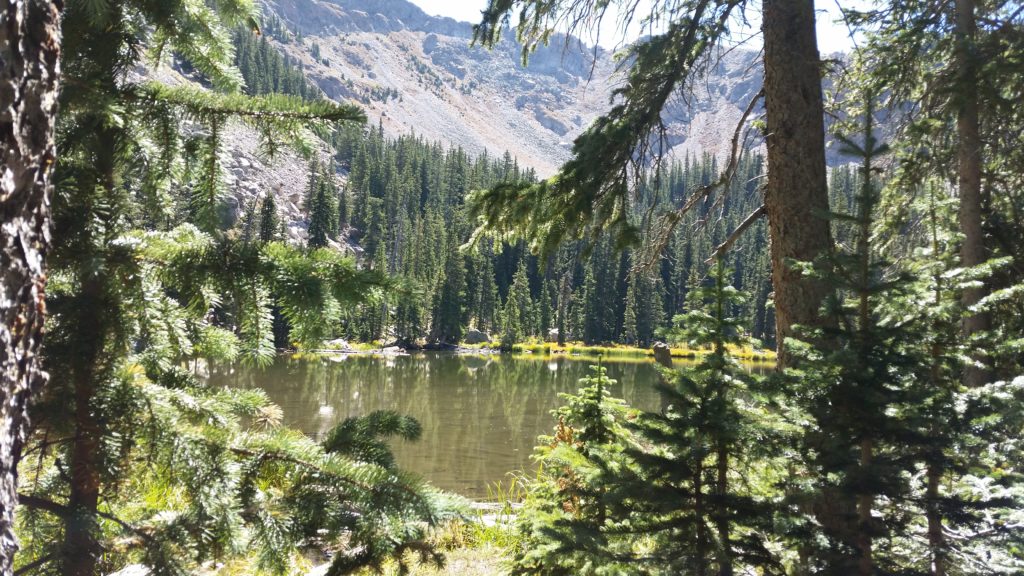 Physical Distancing the Way Mother Nature Intended!
Santa Fe is close to so many beautiful, diverse places to get outside, on your own and away from others!  Hiking in and around Santa Fe and Northern New Mexico offers many different types of experiences from alpine lakes or classic western movie set desert canyons to sandy arroyos filled with Pinon & Juniper.  For visitors who want a break from endless world-class, dining, art, cultural, and historical attractions in Santa Fe, a hike is a great way to experience the natural beauty of our region.   If you are a hiking enthusiast or just want to spend a full-day away from concerns and re-connect with nature, these hikes are for you.  Our Inn is Iconic Santa Fe lodging and we will help you curate your own Iconic hiking getaway in Santa Fe.  We have hiked each of these trails and are happy to share with you our favorite Santa Fe all-day hikes!
ASPEN VISTA TO TESUQUE PEAK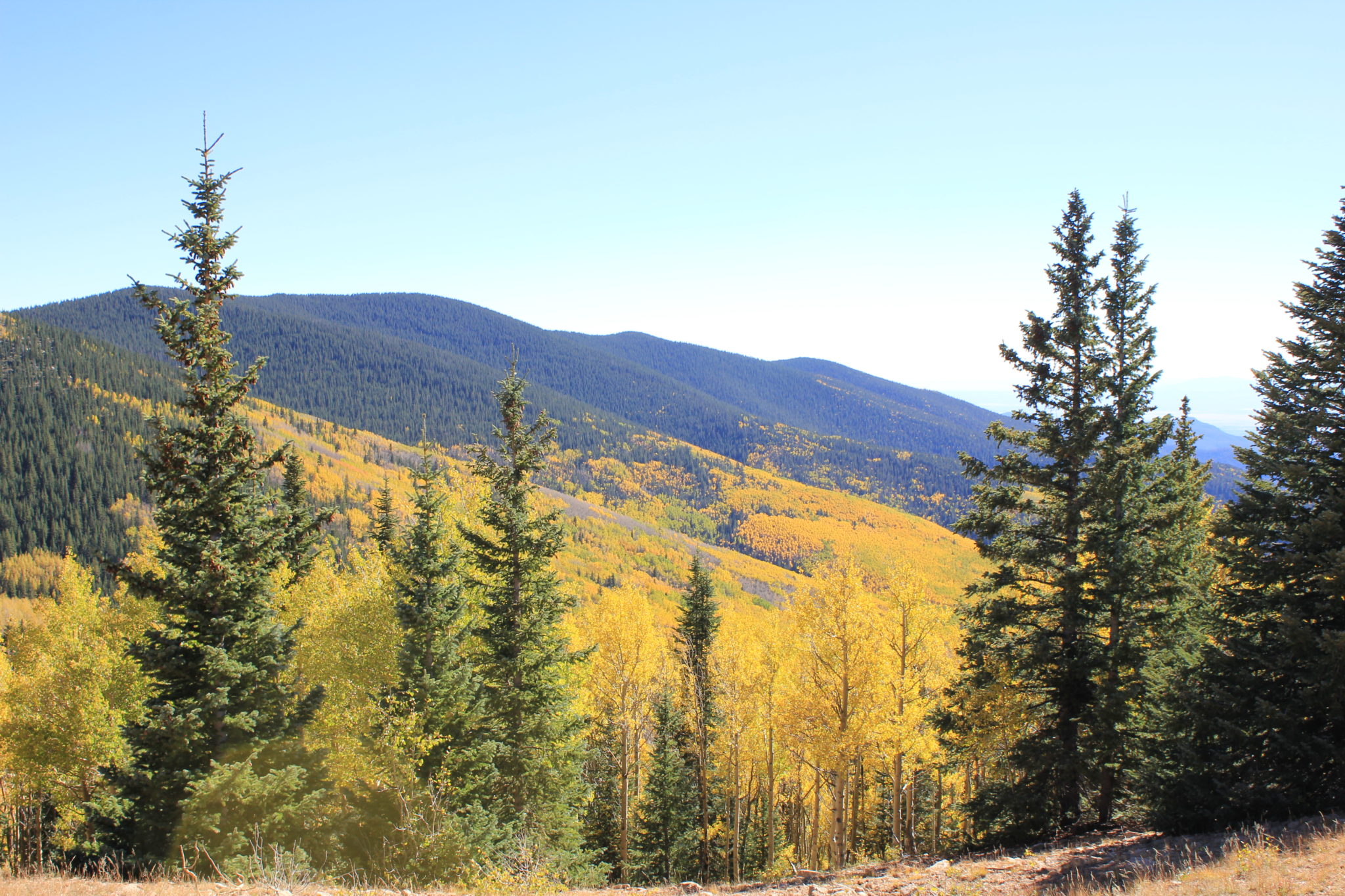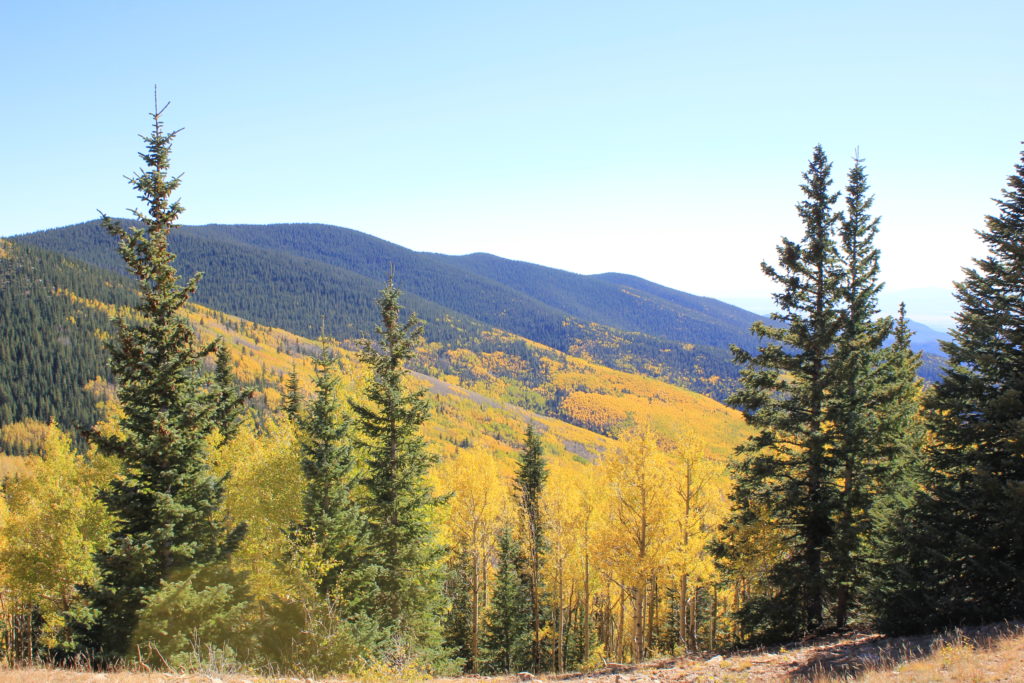 As the name would suggest, Aspen Vista trail snakes through an aspen forest, with views of the rolling hills below. It's a fairly wide, dirt forest road that goes all the way up to Tesuque Peak which overlooks Ski Santa Fe. It's especially spectacular (and popular) in fall, when the entire hillside turns to gold. But any time of year is lovely – summer provides a cool, green escape from the heat, and in winter, hardy snowshoers will find some solitude (this is one of the most popular trails in the area, so it can get crowded, especially during leaf-peeping months). The entire out-and-back trail is over 12 miles long. However, there is a rocky overlook after approximately 2 miles that makes for a good turn-around point, for a total distance of about 4 miles. Dogs and horses use this trail.
NAMBE LAKE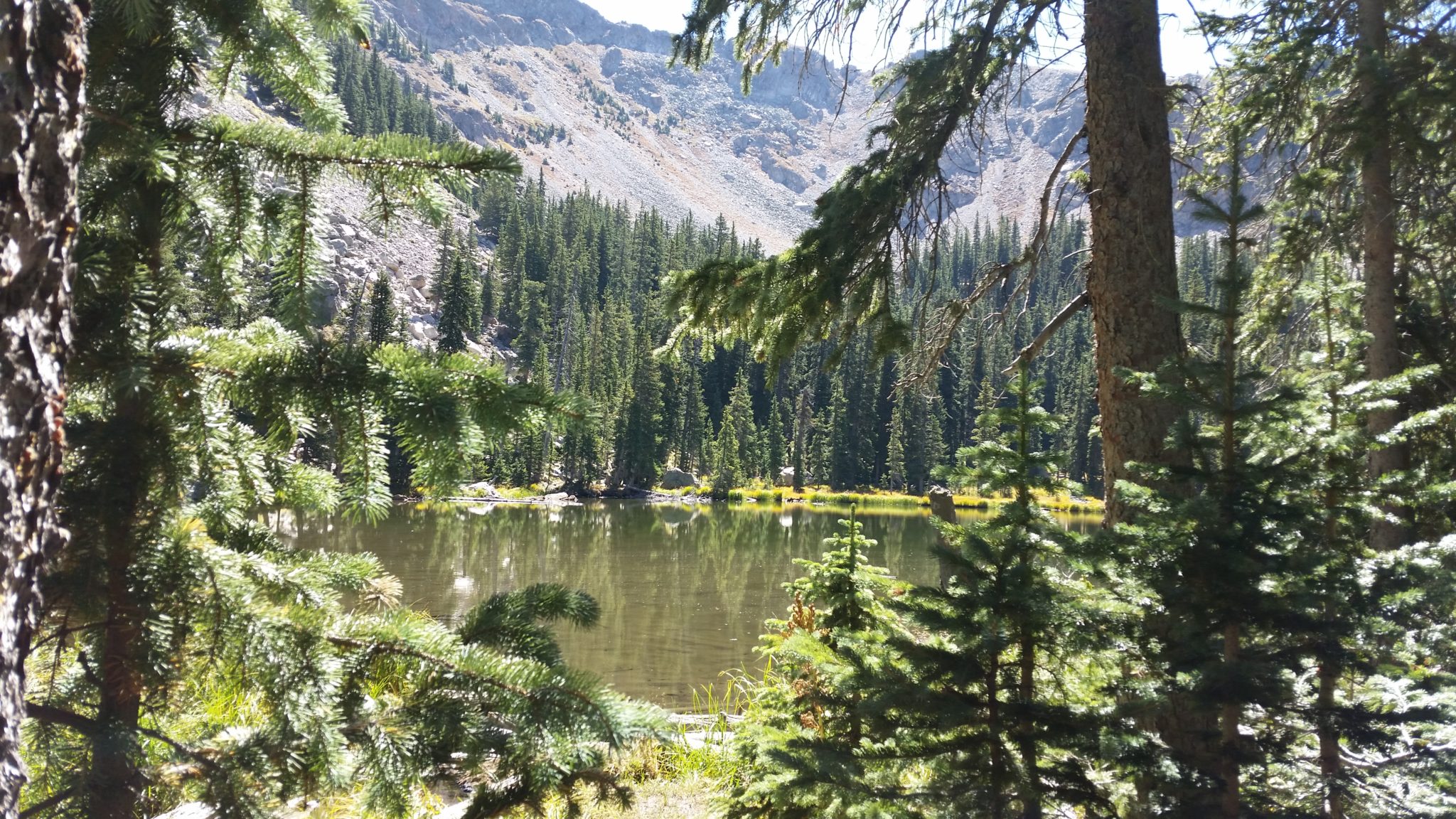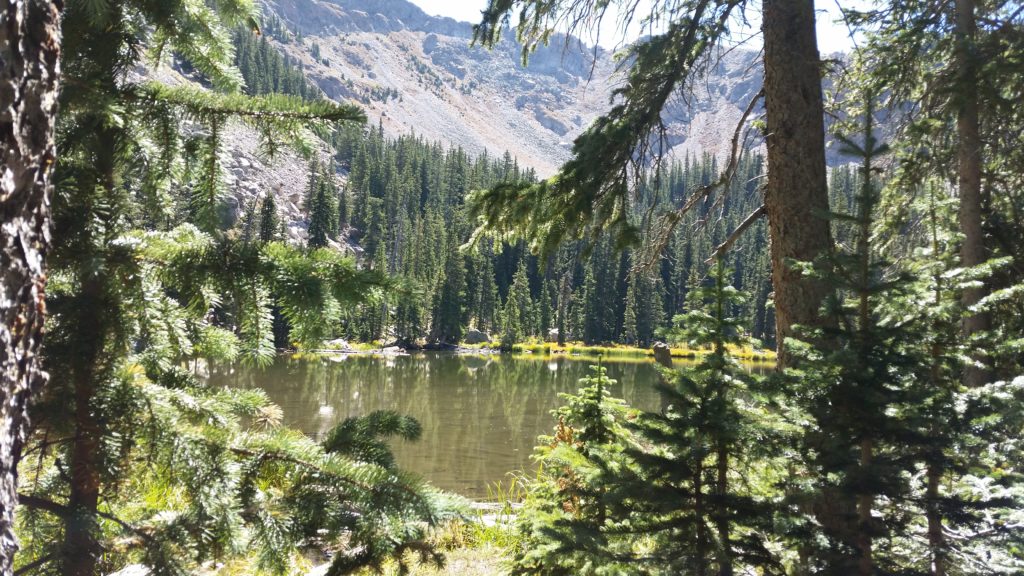 Innkeeper Dan's favorite hike that takes you to Santa Fe's closest alpine lake. Starting at Ski Santa Fe parking lot, you climb steeply to the Windsor Trail then a long slight decline through an intense Aspin stand towards Nambe Creek. The sometimes rocky and sometimes muddy trail traces the stream as it cascades down the mountain from the small lake that feeds it. Once at the top you are rewarded with a spectacular view of the lake and the granite cirque wrapping around and towering over the water. Take lunch and feed all the wildlife that will approach you. Dogs welcome.
SANTA FE BALDY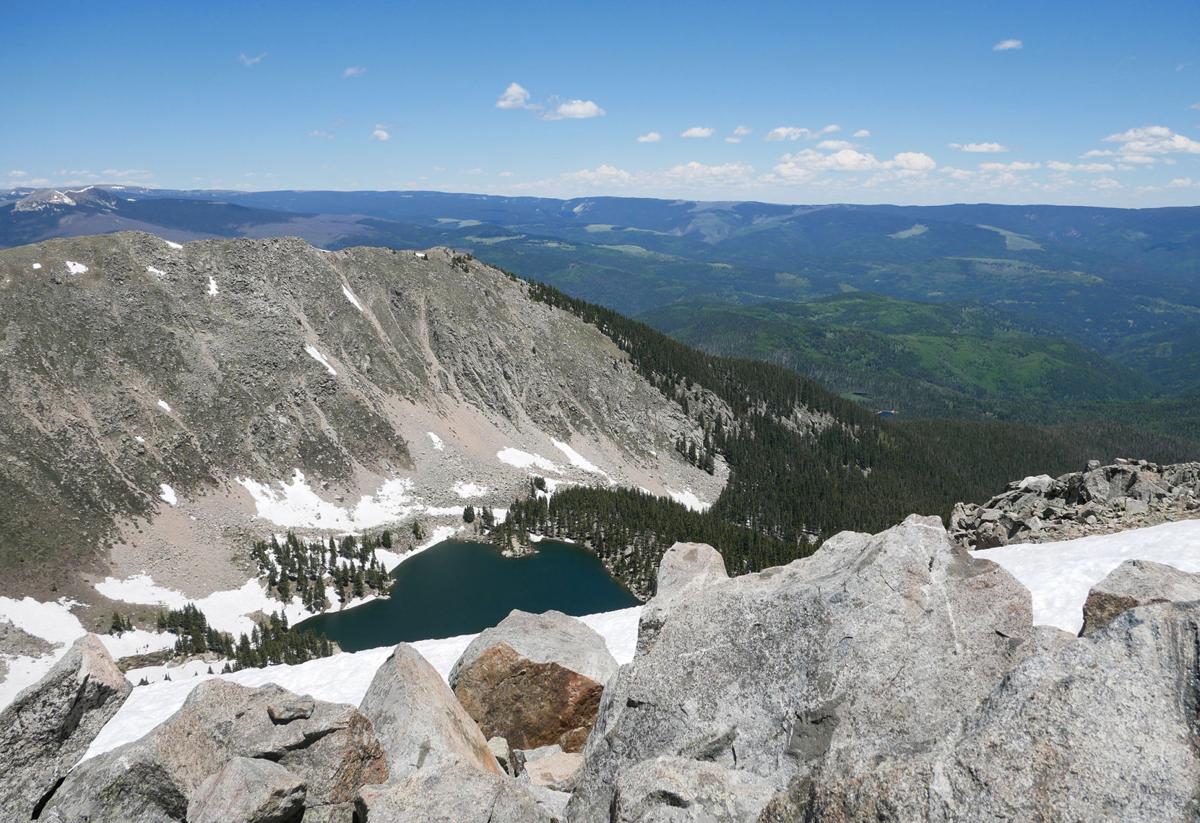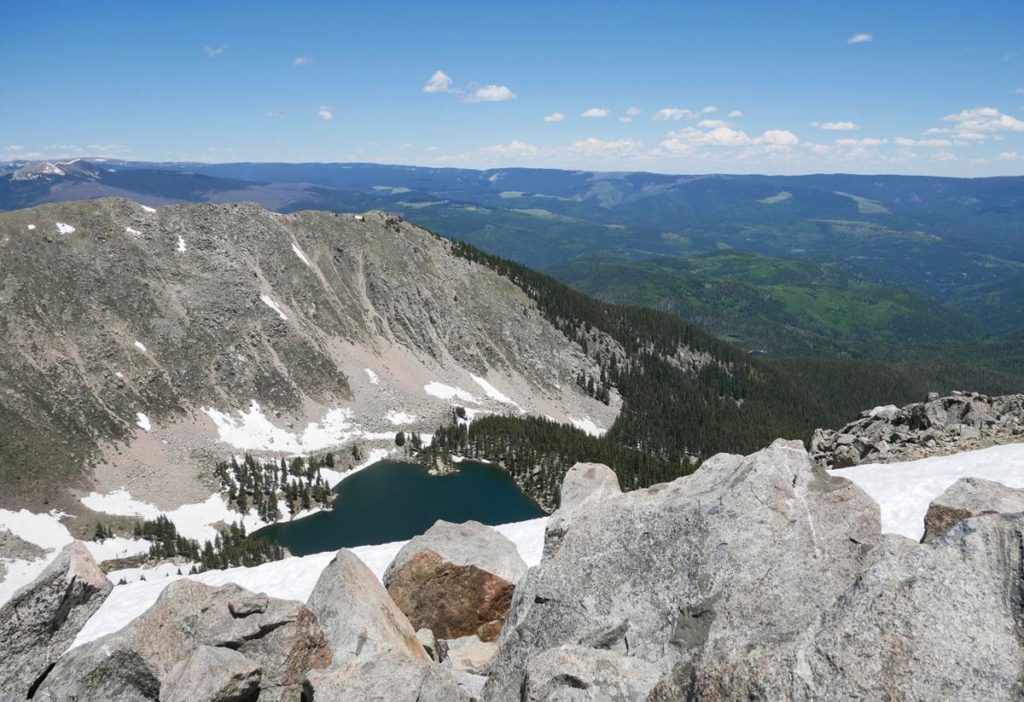 This out and back reaches Santa Fe Baldy Via Windsor Trail. The first half of the trail is the same as Nambe Lake trail. A lightly traveled favorite for serious hikers, especially in the fall when golden carpets lead up to pine and eventually the saddle and summit for incredible views. What starts as a steep 1 mile of switchbacks turns into a slow descent through mossy pines and elegant aspens. Baldy comes in to view from the left side of the trail. Continue onward until you cross Nambe Creek and begin to climb again. Another series of switchbacks takes you above the tree line to the "saddle". From there, it's a steep scramble over marmot rocks to reconnect with the trail above. Be wary of summer storms and make sure to layer in fall. Dogs welcome.
LAKE KATHERINE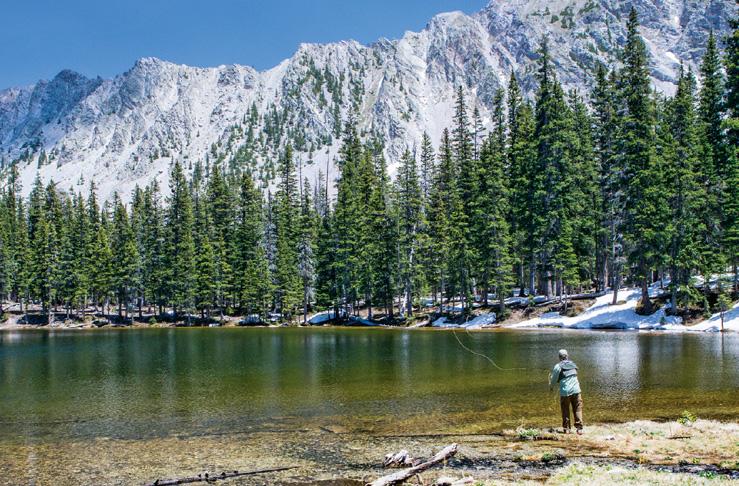 Lake Katherine via Winsor Trail is a very demanding day hike and is more popular with backpackers and campers as a two day hike camping overnight. This trail is the same as Nambe Lake and Baldy but continues around Baldy to the lake rather than ascending to Baldy. Lake Katherine is larger than nearby Lake Nambe and Spirit Lake. The water is so clear! Dogs welcome.
For a beautiful hike in Santa Fe with less time commitment, check out our favorite Short Santa Fe Hikes here.
For the inside scoop on Santa Fe trails, request our exclusive hiking guides!
Book Your Getaway…
Book your stay at Inn of the Turquoise Bear for the ultimate hiking vacation in the Land of Enchantment.  Enjoy luxurious amenities and fuel up before hitting the trails with our delicious multi-course breakfast, included with your stay! We offer an authentic Southwest experience at our famous inn set in an Iconic Santa Fe estate walking distance from downtown Santa Fe attractions and dining.  Getting away from it all the way Mother Nature intended is a perfect way to spend the day while staying at our #1 rated Santa Fe bed and breakfast, Inn of the Turquoise Bear!