This room in our Santa Fe, NM bed and breakfast once served as Bynner's bedroom. Named for Witter's 40 year companion, it is of moderate size and features two twin beds.
The room in our Santa Fe bed and breakfast has air conditioning, a non-operable kiva fireplace and hardwood floors with area rugs.  This room is used as the second bedroom for the Bynner-Hunt Suite.  Since the room is accessible only by going through the Bynner bathroom, it is never rented separately. Rather, it is rented only in conjunction with the Bynner Room to create the Bynner-Hunt Suite for guests requiring a two-bedroom suite.
Only the occupants of the Bynner & Hunt rooms have access to this bath. See the Witter Bynner Room.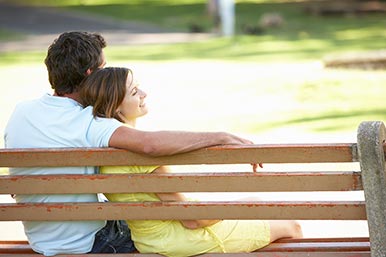 Santa Fe Honeymoon Package
Like Santa Fe itself, the Inn of the Turquoise Bear offers modern comforts, beauty, art, architecture, and history for a honeymoon experience sure to create lasting memories.
You'll receive hors d'oeuvres and sparkling beverage on the evening of check-in, gourmet chocolate delights, dinner for two at one of Santa Fe's most romantic fine-dining restaurants ($150 value), fresh seasonal flowers in room, two 60 min. massages in room – in tandem (not simultaneous), and more.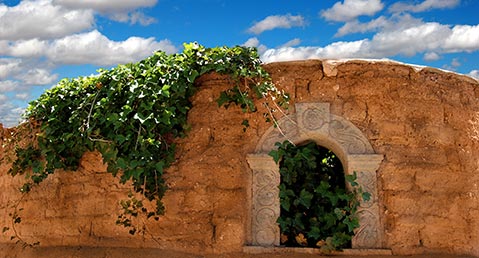 Explorer Hiking Package
Package includes everything you need to enjoy a day of hiking on the trails around Santa Fe. Includes; trekking poles, Falcon's guide to the Best Easy Day hikes in Santa Fe, and an insulated lunch stash and more.