The Igor Stravinsky Room in our Santa Fe inn is named for the composer who made the Santa Fe Opera famous, and who was a friend and house guest of Bynner for the opening season of the opera. It was originally built as lodging for Rita, Bynner's housekeeper.
Furnished with a queen bed, two overstuffed reading chairs, kiva fireplace and windows looking out onto tree-shaded patios, this bright room is accessed from a private entrance adjacent to the Inn's front patio.  There is one step down to entry foyer and bathroom level with another three steps down from foyer into bedroom area.  The Igor Stravinsky Room is pet friendly.
The private en-suite bath includes a claw-foot tub / shower combination. View our Santa Fe vacation packages and book a romantic getaway today.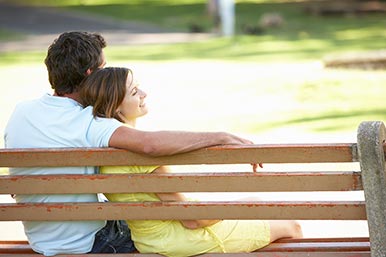 Santa Fe Honeymoon Package
Like Santa Fe itself, the Inn of the Turquoise Bear offers modern comforts, beauty, art, architecture, and history for a honeymoon experience sure to create lasting memories.
You'll receive hors d'oeuvres and sparkling beverage on the evening of check-in, gourmet chocolate delights, dinner for two at one of Santa Fe's most romantic fine-dining restaurants ($150 value), fresh seasonal flowers in room, two 60 min. massages in room – in tandem (not simultaneous), and more.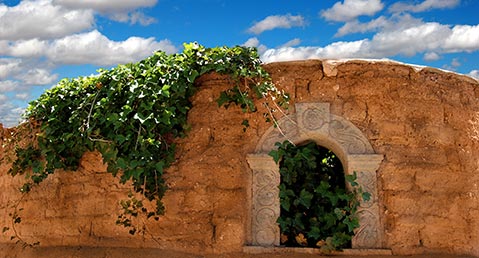 Explorer Hiking Package
Package includes everything you need to enjoy a day of hiking on the trails around Santa Fe. Includes; trekking poles, Falcon's guide to the Best Easy Day hikes in Santa Fe, and an insulated lunch stash and more.