The Georgia O'Keeffe Room offers wonderful Santa Fe, New Mexico lodging in a one of a kind room. The room is named in honor of one of New Mexico's most illustrious artists with whom he shared an interest in Chinese art and culture. Bynner and Georgia O'Keeffe were longtime friends.
This is a very large rectangular room in our Santa Fe inn that has a private entrance, king-size bed, kiva fireplace, three comfortable sitting chairs, viga beam ceiling, built-in bookcases, and a pine wood floor.  The O'Keeffe room includes a twin sized sofa-bed and private en-suite bath with tub and shower.
The room has adjoining doors with the O. Henry Room.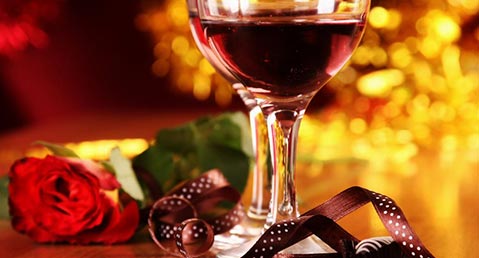 Simple Celebration
Celebrate your special day with a bottle of wine or champagne and glasses placed in your room during your stay.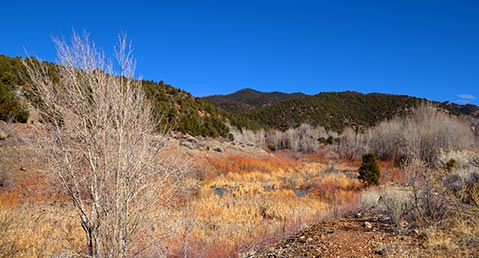 Hiking Packages
Explore Santa Fe's natural beauty with ease by taking advantage of our hiking packages and leave your gear at home. Our Bear Trekking Package is suitable for the intrepid, all day hikers.