The Georgia O'Keeffe Room offers wonderful Santa Fe, New Mexico lodging in a one of a kind room. The room is named in honor of one of New Mexico's most illustrious artists with whom he shared an interest in Chinese art and culture. Bynner and Georgia O'Keeffe were longtime friends.
This is a very large rectangular room in our Santa Fe inn that has a private entrance, king-size bed, air conditioning, kiva fireplace, three comfortable sitting chairs, viga beam ceiling, built-in bookcases, and a pine wood floor.  The O'Keeffe room includes a twin sized sofa-bed and private en-suite bath with tub and shower.  The private entrance to the O'Keeffe room is three steps up from the garden level.
The room has adjoining doors with the O. Henry Room.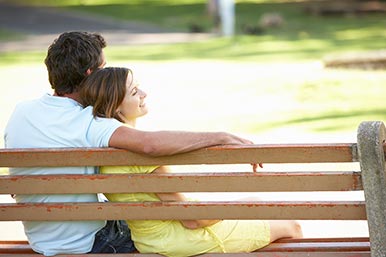 Santa Fe Honeymoon Package
Like Santa Fe itself, the Inn of the Turquoise Bear offers modern comforts, beauty, art, architecture, and history for a honeymoon experience sure to create lasting memories.
You'll receive hors d'oeuvres and sparkling beverage on the evening of check-in, gourmet chocolate delights, dinner for two at one of Santa Fe's most romantic fine-dining restaurants ($150 value), fresh seasonal flowers in room, two 60 min. massages in room – in tandem (not simultaneous), and more.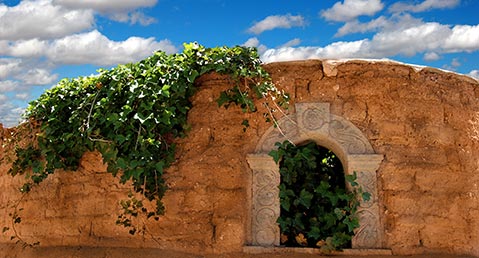 Explorer Hiking Package
Package includes everything you need to enjoy a day of hiking on the trails around Santa Fe. Includes; trekking poles, Falcon's guide to the Best Easy Day hikes in Santa Fe, and an insulated lunch stash and more.