Ansel Adams, the famous photographer, was a close friend of Bynner. A frequent guest in this villa, along with his wife, Virginia, Ansel took many photos of Bynner and his rambling adobe estate.
For those looking for unique and beautiful places to stay in Santa Fe, the Ansel Adams Room fits the bill. It is a small but comfortable room with a queen-size bed, saltillo tile floor, and a large en-suite private bath with claw-foot tub/shower combination.
The room is located in the oldest part of the estate dating back to the early 1800s and is accessible from a private portal entrance adjacent to a small tree-shaded courtyard. Enjoy a wonderful Santa Fe lodging experience near downtown.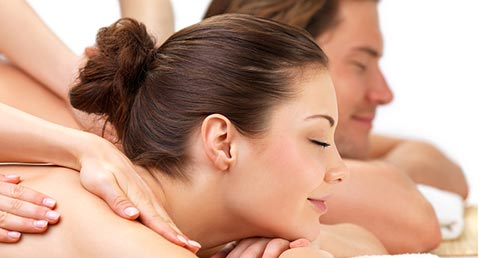 Rub me the Right Way!
Enhance your stay with us by booking a Therapeutic Massage in your room. Our licensed massage therapist will soothe your tired muscles, increase healthy blood flow and restore you to a relaxed state of being.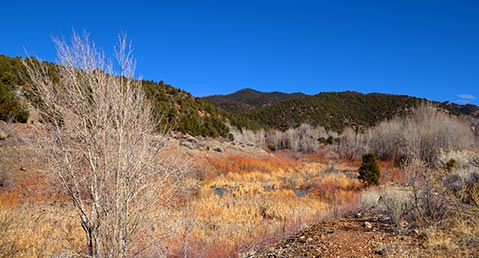 Hiking Packages
Explore Santa Fe's natural beauty with ease by taking advantage of our hiking packages and leave your gear at home. Our Bear Trekking Package is suitable for the intrepid, all day hikers.